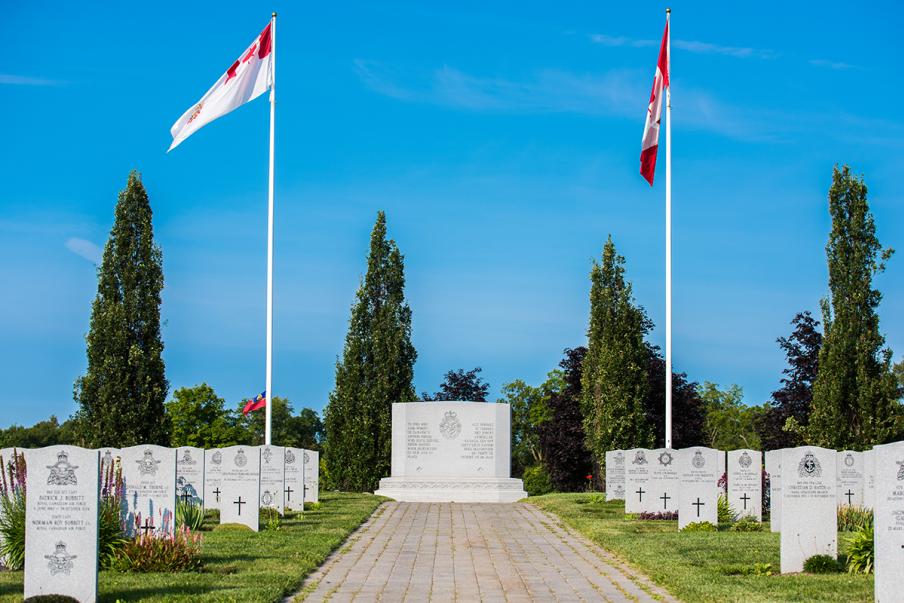 2791 JEAN OSTIGUY
OSTIGUY, Lt. Col. Jean P.W. OC,
Legion of Honour, CD, LLD (Hon)
1922 – 2012

Soldier, businessman, volunteer, philanthropist, beloved father and grandfather. Passed away peacefully on March 31st in Montreal. Son of the late Paul E. Ostiguy and Marguerite Wilson of Montreal. Predeceased by his one true love, Michelle Bienvenu Ostiguy, and son, Pierrot. Survived by his children Marc, Claude (Suzanne Bérubé), Danielle, Denyse (Louis Craig), and Suzanne (Brian McIntyre), his grandchildren, Gabrielle, Sacha (Tristaun LeClaire), Raphaelle, Emmanuelle (William Barrette), Lalou, Mikaëla, Yann, Valéry-Auguste, Louca, Madeleine, and one great-grandson, Shiloh. Nieces, nephews, cousins and many close friends in Canada and around the world will miss him. Jean attended the Royal Military College of Canada (RMC) and served with the 4th Princess Louise Dragoon Guards in Italy during WW II. In his successful business career, Jean co-founded Morgan, Ostiguy & Hudon, investment dealers, and was widely recognized by his peers, who in 1964 elected him president of the Investment Dealers Association of Canada. His companies merged several times, eventually becoming Richardson Greenshields of Canada Ltd., which was acquired in 1996 by the Royal Bank of Canada, after which he retired. Jean sat on the board of directors of many companies including CIBC, Ford Canada, CP Air, Laura Secord, Kerr Addison Mines, General Accident, Procor, Ciba-Geigy Canada, Minnova, Montreal Stock Exchange and Sintra. A philanthropist, Jean contributed his skills to many charitable organizations and non- profit boards, such as Centraide, Hôpital Jean-Talon, Royal Victoria Hospital, the Canadian Council of Christians and Jews, the Montreal Chamber of Commerce, the Montreal Symphony Orchestra, the Lester B. Pearson College, the Montreal Museum of Fine Arts, the National Museums of Canada, of which he was president, and the Royal Military Colleges Club of Canada. Of all his accomplishments, he may have been most proud of the 45 years he devoted to the Maison des étudiants Canadiens à Paris (MEC), which was founded on the Cité internationale universitaire de Paris by his grandfather, Senator Joseph-Marcelin Wilson. Jean's leadership and fund raising endeavours ensured that Canadian students from all provinces would have access to affordable housing while pursuing their education. Among his many honours and acknowledgements are Officer of the Order of Canada, Officer of the Ordre des Palmes Académiques, member of the Legion of Honour of France, Honorary Lt-Colonel of the Régiment de Maisonneuve, and Honorary Doctor of Laws bestowed by the RMC. In retirement, Jean enjoyed life. He stayed active, travelling the world with his beloved Michelle, his lifelong friends, his children and grandchildren. A memorial service will be held Friday, April 6th at 11:00 at the Mount Royal Funeral Complex, 1297 Chemin de la Forêt, Outremont. The family will receive relatives and friends at 10:00. In lieu of flowers, please make a donation in his memory to the Comité au Canada de la MEC Comité au Canada de la MEC : www.etudiantscanadiens.org
Published in The Gazette on April 4, 2012
_______________________________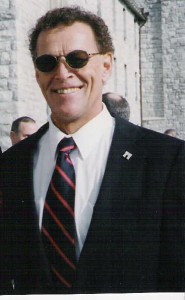 We received the following notice from Doug Smith classmate (69) of Don Gates just prior going to press. No other details are available at this time. Once we receive more news we will post in e-Veritas.
8035 Dr. Don Gates
Don passed away Friday morning April 6 2012 under treatment in the Mercy General Hospital in Sacramento, California. He suffered from an undiagnosed, and difficult to detect infection (Bordetella) that destroyed his internal organs, primarily the renal functions. He had been in ICU for about 10 days, and with the renal deterioration and other complications there was nothing that could be done.
In addition to many of his '69 classmates, Don will be remembered by many Ex cadets from about 1997 to just a couple of years ago when he was a constant visitor to the college, rarely missing a Grad or a Reunion Weekend during that time. A previous article.