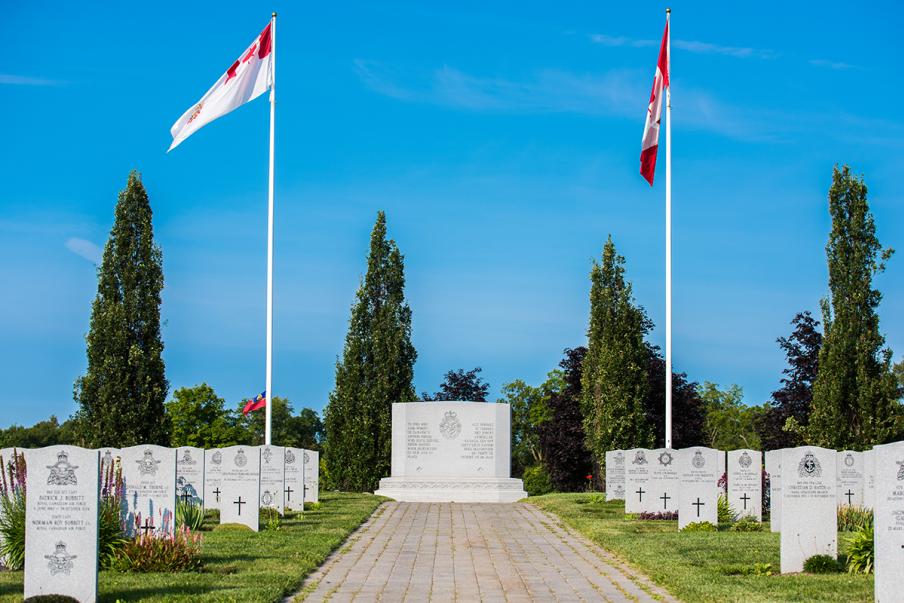 2753 DENSMORE, John George
September 5, 1921 – April 15, 2012
P. Eng. C.D., BSC MBA,
BSC Military, BSC Civil Engineering
Passed away peacefully in Arnprior and District Memorial Hospital Sunday April 15, 2012. Born in Maitland Nova Scotia, was the son of the late Dr. F.T. and Matilda Densmore. Predeceased by brothers Timothy and Rolfe. Beloved husband and friend of Verona for 56 years. Loving father and mentor to Rhys (Sylvia), Lesley (Bruce), Thompson (Barbara) and Diane (Brian). Cherished grandfather to Erin, III Year, 25840 Tucker, Brynn, Colin and Jenn (Eric). Great-grandfather to Gabrielle. Graduated with Honours RMC (class of 1942), Kings- Dalhousie University, Harvard University, M.I.T. He served with the RCE (overseas) during WWII and retired with rank of Major. Our thanks go to the exceptional care received from both doctors and nurses and staff of A2 of the Ottawa Civic Hospital as well as the Palliative Care Unit at Arnprior and District Memorial Hospital. A special thank you to Dr. Cathy Greenough.
Visitations at The Boyce Funeral Home Chapel, Visitation and Reception Centre 138 Daniel Street N. Arnprior where family received friends on Thursday, 19 April. A service celebrating John's life was held on Friday April 20th. in Emmanuel Anglican Church, 287 Harrington Street, Arnprior. Interment in Nova Scotia at a later date. In lieu of flowers, donations to "Partners in Caring" of Arnprior and District Memorial Hospital, 350 John St. N. Arnprior, Ontario K7S 2P6 would be appreciated by his family.
Condolences / Donations at www.boycefuneralhome.ca
 ___________________________________
4677 Alfred Douglas YERXA
Alfred Douglas Yerxa, Lieutenant-Colonel (ret) Royal Canadian Corps of Signals, passed away 20 April in Kingston General Hospital after a month of intensive care for heart failure and a stroke. He is survived by his wife Diane and his sons David and Andrew.
Doug was raised in New Brunswick. He graduated from College Militaire Royale de St Jean in 1958 and Royal Military College of Kingston in 1960, with a BSc in General Science. He quickly expanded that degree with the two-year Telecommunications Engineering course in Blandford, UK, became a qualified Electrical Engineer and served in field Signal units, the Royal Canadian School of Signals, Tanzania, fixed-station communications and NDHQ. In 1976 he organized and controlled all communication systems for the Canadian Olympic Games. Upon retirement from the Army he became a senior Engineer with the C&E Branch systems development staff.
Doug obtained his amateur radio certificate shortly after graduation, was licensed as VE1ADQ and VE3GFX, and became a life member of the Royal Signals Amateur Radio Society before he left England in 1963.
He was an exceptional leader as well as a dedicated communications technician.
Doug's remains will be cremated this coming week.  A small memorial service will be held in the Anglican Church in Sharbot Lake at 1900 hours Friday, 27 April.
Donations in Doug's name to the Heart and Stroke Foundation would be appreciated.
Charles Hooker 4915
 ___________________________________ 
8035 GATES, Dr. Donald James
Dr. Donald James Gates passed away on April 6, 2012, peacefully in his sleep, surrounded by family and friends.
Don was born in Winnipeg, Manitoba, Canada on April 17, 1947 and moved to Sacramento, California about 30 years ago after graduating from the University of Alberta with a BS in biochemistry, MS in microbiology and a Ph.D. in experimental surgery. He was a nationally recognized expert and author in the drinking water field.
Pre-deceased by father, George Douglas Gates; mother, Alice Dorothea Jensen Gates; and stepmother, Catherine Grant MacAndrew Gates. Don was loved and admired by brother, Bob (wife Jo-Ann); sisters, Judy Larmour (husband Ron), Lynn Wilson (husband Ken) and Alice Rintoul (husband Dale), nine nieces and nephews, eleven grand nieces and nephews. He was also a dear and beloved friend of many in the northern California area, his neighbors in Citrus Heights, and fellow Royal Military College (of Canada) alumni and students.
No formal ceremonies are planned; his family in Canada will hold a private memorial to celebrate his life.
Published in The Sacramento Bee on April 20, 2012