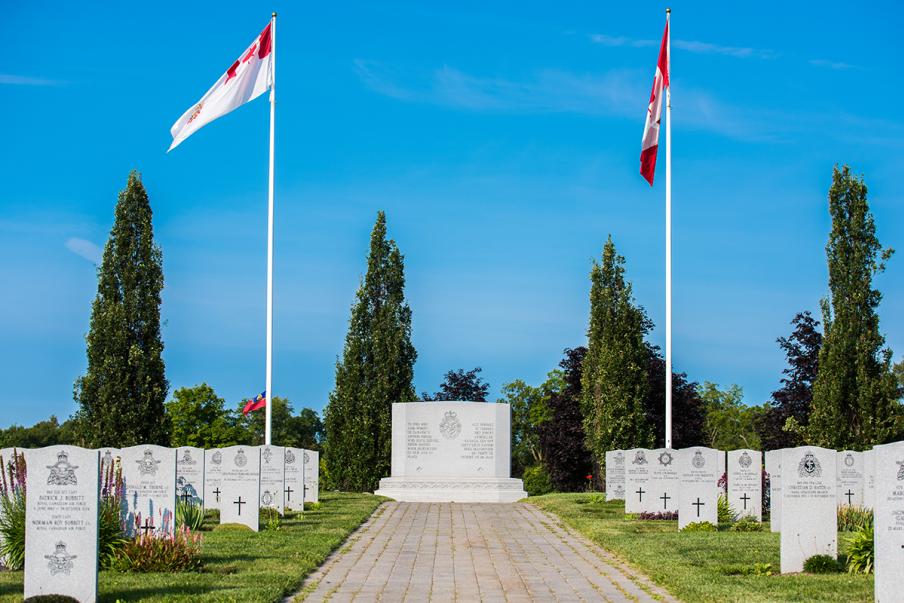 8813 Lt. Col. John Desmond GIBSON
GIBSON, Lt. Col. John Desmond CD, RCA, rmc, LLD. (Ret) – Peacefully on May 29, 2012 after a long illness, bravely borne, surrounded by those who loved him. Survived by his adored and loving wife Lynette Stethem JP; his children Heather and Jennifer; his step-children Philippa and Jonathan Stethem; and his grandchildren Brenna and Leah Hardie. A funeral service will be held at Grace Church on-the-Hill, 300 Lonsdale Road, Toronto, on June 2, 2012 at 11:00 a.m., with a reception to follow in the Parish Hall. If wished, donations may be made to the Dr. John Desmond Gibson Scholarship Trust, c/o Legge and Legge Barristers and Solicitors, 65 St. Clair Ave. E., Suite 800, Toronto, ON M4T 2Y3.
_______________________________________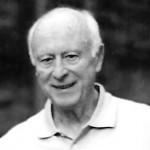 3008 PRESTON, Douglas Melville – Passed away suddenly at the Belleville General Hospital on Saturday, May 5th, 2012. Douglas was in his 83rd year. Son of the late George and Dorothy Preston. Beloved husband of Elaine (nee Brien). Loving father of Brien Preston (Michelle Doucette) of Toronto, Laurie Preston (Miriam Adams) of Buck Lake and Susan Murphy (Stephen) of Halifax. Survived by his brother Robert Preston (Penny Wood) of Port Hope. Ever remembered by his grandchildren Sean Murphy, Andrew Murphy, Michael Murphy and Annie Preston. Doug had a rewarding career serving 25 years as a pilot with the Royal Canadian Air Force. He also had many happy hours flying as a commercial pilot with Wardair- Doug was "living the Dream!". In keeping with Douglas' wishes, cremation has taken place. A Celebration of Douglas' Life will be held at the St. Thomas Anglican Church (Corner of Church St. and Bridge St., Belleville) on Friday May 18th, 2012 at 11:00 a.m. (with visitation one hour prior). Inurnment to take place at Dunsford Cemetery at a later date. Arrangements entrusted to the BELLEVILLE FUNERAL HOME & CHAPEL LTD. 68 N. Front St. Belleville (613-968-5080). As expressions of sympathy donations to the Belleville General Hospital – ICU or Sleeping Children Around the World would be appreciated.
NOTE:
Doug entered RMC in 1948 as one of the New One Hundred. He withdrew after his second year to join the Royal Canadian Air Force where he served as a pilot for the next 25 years. He finished his flying career as a commercial pilot with Wardair and retired feeling that he'd "lived the dream!" He leaves behind his wife Elaine, children Brien, Laurie and Susan, and brother Robert. A celebration of his life was held in St. Thomas Anglican Church, Belleville, May 18, 2012.
(sent by classmate and friend 2924 Ted Macdonald)
_______________________________________

6941 ERNEST ARNOLD STOAKLEY March 24, 1944 – May 27, 2012 Ernie died peacefully after a short illness. He is lovingly remembered by his wife Susan, his daughter Lynne and his son Christopher and their families. He touched many, many lives and will continue to do so through his legacy. Ernie has been a military gentleman since his teen years. He retired as a Captain with the Ontario Regiment and was a driving force in the 78th Fraser Highlanders reaching the rank of Lt. Colonel. Friends may call at THE SIMPLE ALTERNATIVE FUNERAL CENTRE, 1535 South Gateway Rd., Mississauga (Dixie Rd., 2 lights south of Eglinton Ave., 905-602-1580), on Thursday, May 31, 2012 from 2-4 and 7-9 p.m. A chapel service will be held on Friday, June 1, 2012 at 11 a.m. In lieu of flowers, donations in Ernie's name can be made to the Trillium Health Centre Foundation. For an online condolence, please visit www.etouch.ca
 _______________________________________
VI Ex-Cadet Club Notice – Death of a Member
It is with great regret that I must report the death of our senior member and Honorary President 2593 John Parker. John died on 29 May, 2012 having just reached the age of 94. John's wife Valerie contacted us with the news the day of John's death.
The Club will send a letter of condolence to Valerie and will make an "in memoriam" donation of $100 to the RMC Foundation. Further information will be provided as soon as available
3334 Dave Wightman
Secretary Treasurer
 _______________________________________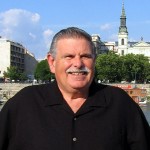 4883 CLAGGETT, William Lee – As we have previously announced, it is with great sadness that we note the sudden death of Bill Claggett on February 3, 2012, loving husband of Heather Ann Claggett. A funeral service was held in Florida in February but the family would like to host a celebration of Bill's life on June 23, 2012 in Kingston, Ontario at the Fort Frontenac Officer's Mess.
The celebration of life is intended to be an informal, relaxed gathering of Bill's friends, family and colleagues that were unable to make the funeral service. You are welcome to share memories, stories or anecdotes at the event should you wish.
All friends and family are invited to attend and while no RSVP is required, to assist in ordering of refreshments it would be appreciated. An optional RSVP may be sent to jclaggett@rogers.com.
A detailed notice of Bill's passing can be found on the family web site at the following link: http://threemealsaday.com/index.php/wclaggett2012/
Colonel William (Bill) Claggett
Canadian Celebration of Life
Saturday, June 23, 2012
1230 hrs
Fort Frontenac Officer's Mess
317 Ontario Street
Fort Frontenac, Kingston, Ontario