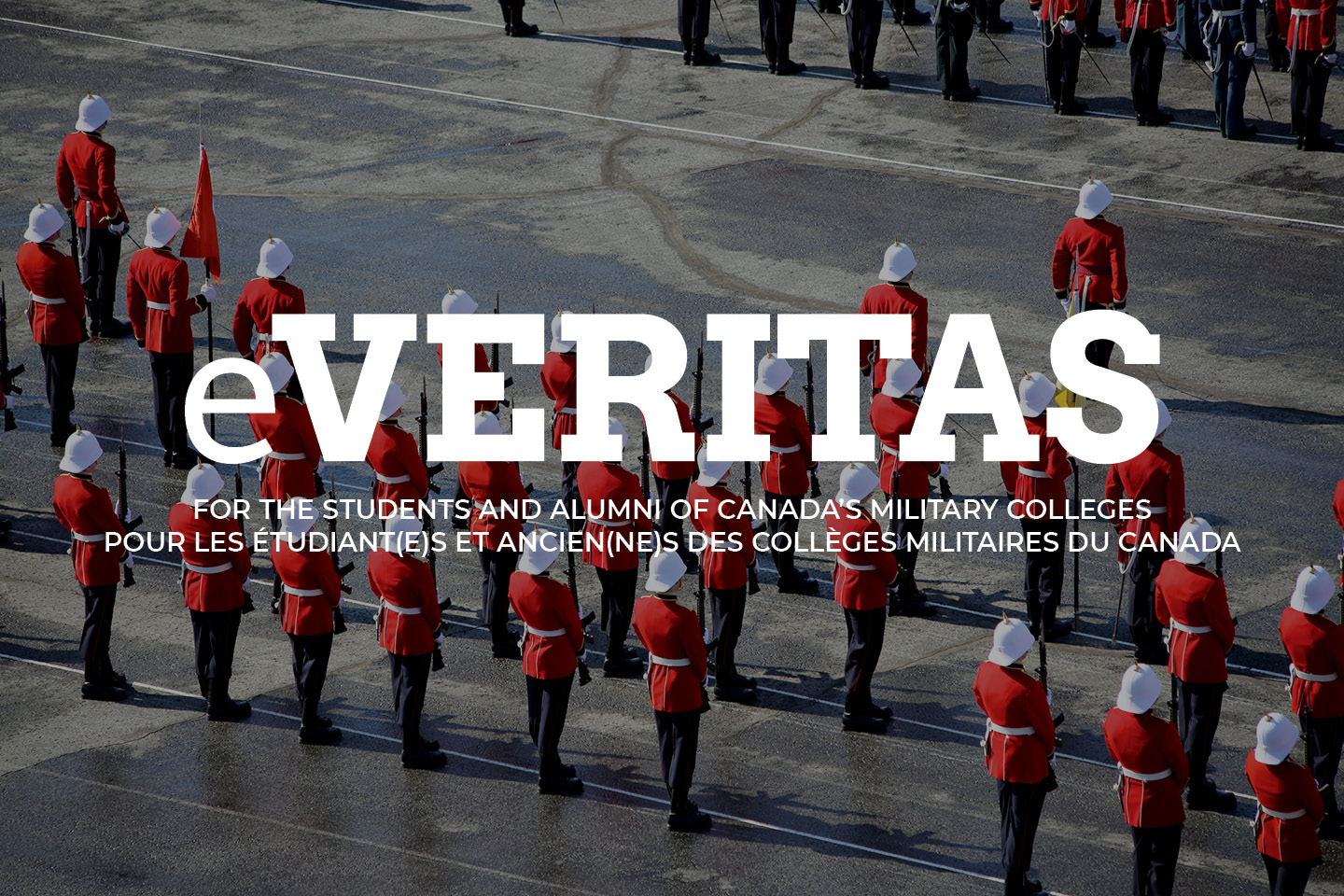 2817 David NMI Veitch (RMC '40); & 3023 Gordon Murray Cameron (RMC '53).
___________________________________________________
2817 LCol (Ret'd) David NMI Veitch (RMC '40) passed away on Wed April 23, 2008 at the age of 85 years. He is survived by his wife NguyenNgoc Dong, and children, stepchildren and grandchildren. He retired in 1988 after 48 years of service. He attended RMC from 1940-1942.
___________________________________________________
3023 Gordon Murray Cameron (RMC '53)
Suddenly, at the Huntsville and District Memorial Hospital, Gordon passed away, 24 May –  at age 76. He is survived by his wife, Marie (nee Skutezky) four children: Barbara Morrison (John), Ian (Leah), Vera Graham (Dan) and Ewen (Donna); and nine grandchildren; brother of Douglas (Dini), Kathy "Baker (late John), Sanda (Marie), and Norman (Beverley). Gordon was predeceasesd by his parents, Murray and Vera Cameron, and brother Donald.
At RMC Gordon won a medal as an oarsman in a whaler in the annual regatta. His favourite sport was soccer, at which he excelled. True to his Scottish heritage he played the bagpipes and introduced it to colleagues and thus formed the College Band. As a student he excelled and became a member of the challenging chemical engineering class, from which he graduated in 1953. Subsequently he graduated from Queen's University in Kingston in 1954 with a BS, Honours in Chemical Engineering Following this he obtained a PhD from the University of Delaware in 1962.
His career as a professional engineer took him to CIL (Canadian Industries Ltd.) from 1960 to 1988. First as Technical Manager in Montreal, then transferred to Sudbury in 1964 to "reduce INCO's emisions that cause acid rain". In 1971 he and his mentor, Fred Jones, were founders of CIL's Subsidiary, Chemetics International Ltd., where he held several positions until his retirement in 1988 as Vice-President. During that time he contributed technical articles to professional journals and registered about three dozen patents related to the production of Sulphuric Acid, which was much welcomed in the Mining and Fertilizer industries. He was, and still is known as "Mister Sulphuric Acid". Dr. Cameron founded his own Consulting Company, Cecebe Technologies Inc., in 1988, with a name change in 2003 to G&M Cameron Technologies, where he was President and kept working until his sudden death.
Gordon lived in Toronto from 1975 to 1988, then moved to his beloved Lake Cecebe near Burk's Falls, Ontario. He continued his career as a member of the Professional Engineers of Ontario (PEO), American Institute of Chemical Engineers (AIChE), National Research Council of Canada, Ottawa, Ont., and others. He managed to find time for golf, sailing, and for service in the Reserve Army. Gordon's COTC training took him to Camp Chilliwack from 1950 to 1952 for three summers as an RCE Officer Cadet. He continued his Army career in the RCEME as CO of a contingent in northern Ontario. In 1967 he graduated from the National Defence College in Kingston, Ont., which qualified him for the rank of Lieutenant Colonel.
Gordon had many friends, and will be greatly missed by his wife, Marie, his lovely family, his business associates and military comrades.