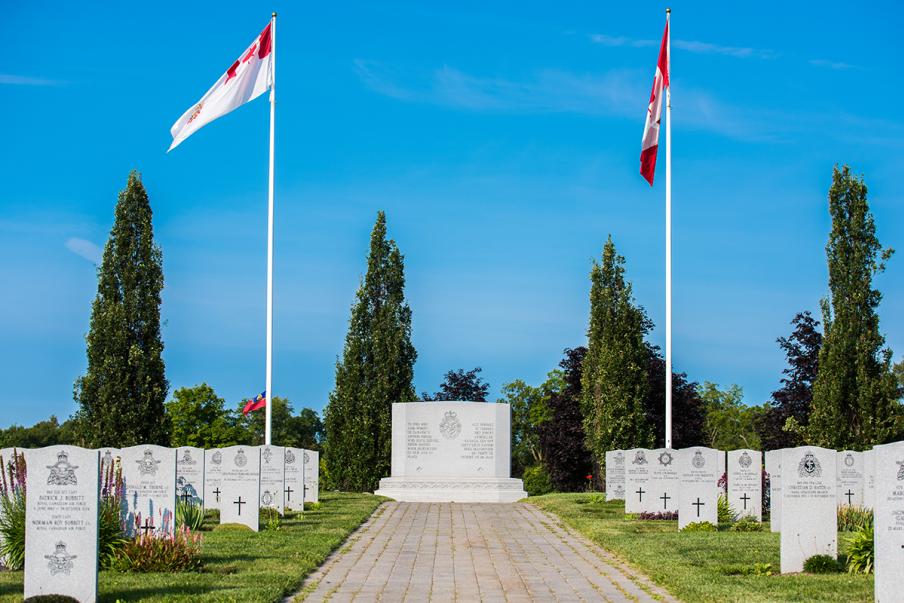 Deaths | Décès

(2)
More

/

plus
10584 John David Linscott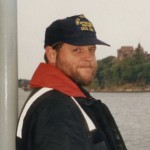 LINSCOTT, John David -Surrounded by family, died at age 62, on Thursday, February 26, 2015 of pancreatic cancer in Ottawa. Loving husband of Gail (nee Polson). Proud father of Gary (Liza), Bradley (Keri) and Craig (Gillian). Predeceased by his mother Gwendoline Linscott.
Survived by his father John G Linscott, his sisters Wendy and Anne and his brothers Hal (Jan), Rob (Michelle) and Brian (Anne) as well as many nieces and nephews. John was a dedicated MARS officer for 36 years in the Royal Canadian Navy attending RMC and serving throughout much of the world onboard ships based at Halifax and Esquimalt, as well as shore duty at HMS Dryad, UK; USMC Quantico, Virginia and NDHQ, Ottawa.
He was incredibly proud of the contribution the Canadian military made to the well-being of Canada. Following retirement from the RCN, he took off his uniform, put on a suit and the following Monday, reappeared at NDHQ as a civil servant with the Strategic Joint Staff. John's hobby was wood carving specializing in carvings of his family and friends and he left many of us with wonderful souvenirs.
The family would like to give special thanks to Drs Gill, Goodwin and Pantarotto who helped John survive for over a year, while respecting his wishes regarding treatment options. Thanks also to the health care staff at Carefor and the CCAC, whose regular visits allowed John to live independently at home until his final hours.
Friends may pay respects at the Kelly Funeral Home-Barrhaven Chapel 3000 Woodroffe Avenue, Nepean, ON 613-823-4747 Monday (2 March)  after 9 a.m. A Service in Memory of John will be held in the Chapel at 11 a.m. In lieu of flowers, donations to the Canadian Cancer Society would be appreciated.
xxx
***
5073 ROUILLARD, PIERRE  1938-2015
On l'avait fait fort, on l'avait fait grand, déjà 76 ans.  Il nous venait de la montagne, le 8ième de 10 enfants, nous sommes tous privilégiés d'avoir croisé son chemin.  Il nous a enrichis.
Il nous a quittés trop rapidement le 4 janvier 2015 après une courte bataille contre la maladie.  Il s'en est allé tout en douceur, entouré des siens pour veiller encore mieux sur eux et ses amis.  Il laisse dans le deuil sa bien-aimée Hélène, ses enfants : Stéphanie (Stéphane), Mélanie (Martin), Claudie (Patrick), ses petits-enfants : Coralie, Élie, Mathis, Nathan and Léonie.  Pierre était un grand-père irremplaçable, au-delà du merveilleux pour ses petits-enfants.  Pierre a fait confiance à ses gendres et les a accueillis avec ouverture d'esprit.
On a aimé cet homme pour la force qu'il dégageait, sa grande douceur, son écoute, son accueil, sa bonté.  Il ne jugeait pas, il avait toujours ce regard attentif et bon envers les autres.  Une des raisons qui le rendait si attachant était qu'il avait la capacité de s'émouvoir et qu'il ne cherchait pas à le cacher.  Il a été un homme de cœur dont la sensibilité n'a d'égale que son humanité. 
Originaire de Saint-Hilaire, il résidait à Saint-Donat de Montcalm depuis sa retraite.   Il œuvrait bénévolement au sein de diverses organisations faisant la promotion du plein air et des activités sportives non motorisées.  Il a été un ami sincère un complice de nombreux projets, toujours prêt à aider, à relever des défis, à s'investir.
Fier de la formation reçue au sein de l'armée canadienne en tant qu'ingénieur mécanique, Pierre a travaillé un peu partout à travers le Canada ainsi qu'à l'étranger.  Il a aidé, inspiré, plusieurs personnes dirigeantes et propriétaires de PME à se dépasser, à faire autrement.  Il a été un homme d'honneur, un homme droit, le pays tout entier peut se féliciter de le compter parmi ceux qui l'ont défendu.
Un bel hommage lui a été rendu à Saint-Donat le 10 janvier dernier.  Les cendres seront mises en terre dans le lot familial, au cimetière de Saint-Hilaire au printemps sous les pommiers en fleurs.
Laissons nos souvenirs apaiser notre douleur, il est là qui veille sur nous  et la vie continue…