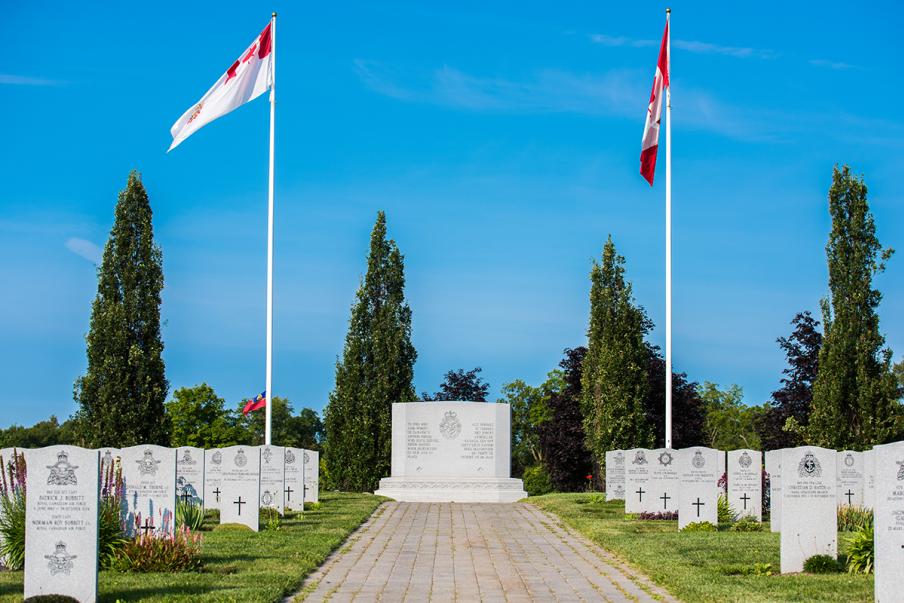 Deaths |
Décès
MORE…
25152 MOFFAT, Mark Andrew
Le 26 septembre 2015 à l'âge de 25 ans. Il était le fils adoré de Sylvie Paré (Jim Tutton) et de John Moffat (Sonja Capustinsky ). Frère bien-aimé de Sarah-Rose, Anthony et Andrew (Simon Prescott). Il était le petit-fils de J. Katherine Moffat, de feu Doriange Côté et de feu Laurier Paré et le petit-fils par union de Joseph Capustinsky (feu Lise Hamel). Il laisse également plusieurs oncles, tantes, cousin(e)s et ami(e)s. Ses camarades et collègues des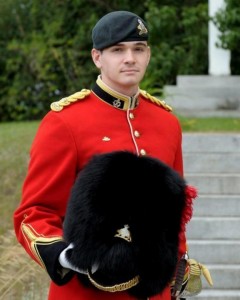 Forces canadiennes, du Royal 22e Régiment (1er bataillon – Val Cartier) qui se souviendront du dévouement loyal de Mark à sa patrie. Parents et amis sont invités à la Salle des drapeaux du Centre commémoratif national Beechwood, 280 ave. Beechwood Ottawa (à l'est de prom. Vanier) le mercredi 7 octobre à compter de 11h. Le service commémoratif aura lieu en l'Espace Sacré à 14h suivi de l'inhumation avec honneurs militaires au Cimetière national des Forces canadiennes. Pour ceux qui le désirent des dons à l'Association canadienne pour la prévention du Suicide (www.suicideprevention.ca) seraient appréciés.
25152 MOFFAT, Mark Andrew – Lieutenant – R22eR – 1Bn
On September 26, 2015 at the age of 25. Beloved son of Sylvie Paré (Jim Tutton) and John Moffat (Sonja Capustinsky). Loving brother of Sarah-Rose, Anthony and Andrew (Simon Prescott). Cherished grandson of J. Katherine Moffat, the late Doriange Côté and the late Laurier Paré and step-grandson of Joseph Capustinsky (late Lise Hamel). Will be lovingly remembered by many uncles, aunts, cousins and close friends, especially his comrades and colleagues of the Canadian Forces, the Royal 22e Régiment (1st Batallion – Val Cartier) which will remember Mark for his loyal and devoted service. Friends are invited to visit the Hall of Colours of the Beechwood National Memorial Centre, 280 Beechwood Ave. (east of Vanier Parkway) Wednesday October 7 after 11 a.m. Funeral Service will be held in the Sacred Space at 2 p.m. followed by interment with military honours at the National Military Cemetery of the Canadian Forces. In Memoriam donations the Canadian Association for Suicide Prevention (www.suicideprevention.ca) would be appreciated.
***
5606 Bill Smith, Class of '62
William (Bill) Sloan Smith February 19, 1940 – September 20, 2015 Bill, age 75, died early Sunday at the Civic Hospital. He died suddenly but with his wife and daughters at his side. Born in Montreal to Mary (Sloan) and George, he was brother to Bob, Don, Al and Marilyn. Bill was the loving husband and best friend of Mary (DeGeer), fantastic dad to Colleen and Lianna, and "Silly Grandpa" to Mackenzie, Logan, Charlie, Julia and Lara. Above all (except maybe fishing), Bill loved to connect with people by teaching, encouraging and making them laugh. We invite you to join us for a Celebration of Life at the Blackburn Hamlet Community Hall (190 Glen Park Dr) on Sat Oct 17, drop-in from 2-5 pm. At his request, donations can be made to the Gloucester Emergency Food Cupboard or Amnesty International.
***
Reminder:
3441 Stan Wallace – Class of 1955
WALLACE – Reginald Stanley (Stan) Ph.D., M.Eng., B.MSc., rmc, B.ASc. Stan passed away Saturday August 29, 2015. A Memorial service and reception will held 11:00 Saturday, October 17 at St Paul's United Church, 3760 Carp Rd, Carp, Ont. Friends welcome. In lieu of flowers please consider a donation to the Ottawa Humane Society at www.ottawahumane.ca.