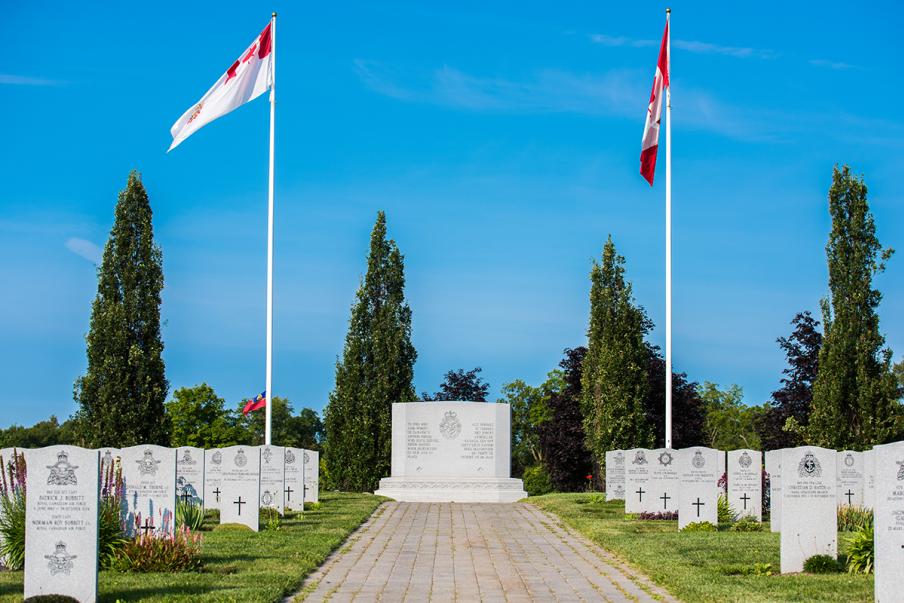 3669 James Doyle : Jim was born 17 November 1933 in Hamilton ON. He completed his elementary and secondary schooling in Merriton and Niagara Falls ON, graduating from Niagara Falls Collegiate and Vocational Institute in 1952.
Jim entered RMC in 1952 as an Army Cadet. He enjoyed the College so much that he took the "five year" course, specializing in Political Science, and graduated with the Class of '57; a Cadet Flight Leader in his final year.
On graduation in 1957, Jim joined his regiment [Royal Canadian Dragoons (RCD)]at Camp Petawawa. He married Constance Mary Murphy, in Kingston, ON on 17 August 1957, and was posted to Iserlohn, Westphalia for two years as a troop leader of RCD's "B" Squadron with the 4 Canadian Infantry Brigade Group. He was posted to Fredericton NB – where son Kevin was born – as an Army Recruiting Officer in 1960. In 1962, Jim was posted to the Royal Armoured Corps School at Bovington Camp UK, for the Tank Technical Officer Course. In 1963, he was posted back to Canada as 2i/c and Senior Instructor of the Gunnery Squadron at the RCAC School in Camp Borden ON.
From 1965 to 1967, Jim served as a Staff Officer at training Command HQ in Winnipeg MB. He was posted to Canadian Forces Base (CFB) Gagetown from 1967 to 1971, serving first on Regimental duty with the RCD, then in the Base Secretariat of CFB Gagetown HQ. Jim was posted to CFB Summerside PEI, serving as Base Personnel Selection Officer (BPSO) from 1971 to 1974. He was subsequently posted back to CFB Petawawa from 1974 to 1981, serving as BPSO and Base Adjutant. From 1981 to 1986, Jim served as BPSO of CFB Chilliwack BC. He took his release from the CF in 1986, but continued to serve on Class C callout on the Directing Staff for the Commissioning from the Ranks Course of the CF Officer Candidate School at CFB Chilliwack until 1988.
In civilian life, Jim worked for St. Mary's School in Chilliwack for a couple of years, then worked as an Administrative Officer at Our Lady of Perpetual Help parish in Kamloops BC. In 1997, he and Connie retired to Elliot Lake ON, where Jim was active in service with the Knights of Columbus, played golf, and read.
Jim passed away on 20 August 2008 in Elliot Lake, having suffered a stroke. He is survived by Connie, his wife of 51 years, their son Kevin [Cindy], and their four grandchildren Sean, Sarah, Mary, and Emily. He will be missed by all of them, and by his RMC Classmates.
Prepared by 3506 Ronald G. Capern