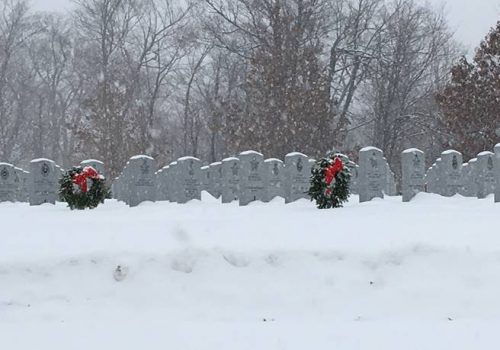 4108 Michael Reimann
Michael (never 'Mike') was born in London and came to Canada in 1952. He attended St. George's School, Royal Roads and Royal Military College. He served in the Royal Canadian Navy before earning a PHD in Applied Mechanics from UBC. He shared his lifelong love of the sea and boats with his wife Judy and sailed the BC Waters aboard their 'Stoli' and chartered boats in many wonderful exotic places.
Michael served on the Executive of the Royal Vanocuver Yacht Club, including one term as Commodore. He is survived by his wife Judy, former wife Romy, son Andrew, daughter Monique, step-daughters Jackie and Sarah, and his grandchildren Kyle, Marika, Rachael, Jack, Nicholas, Emily, Georgia and Natalie.
An RVYC 8 Bells Ceremony will be held at a later date.
---
4133 Wayne Culver
Passed away on November 15, 2021, after a life filled with love, service to others and adventure. Born at home in 1936, Wayne grew up in the "centre of the universe", Napanee, Ontario, with sister Marilyn and brother Orien. Wayne and Orien spent their time being generally mischievous and "helping" on their grandfather's farm, spending summers in a cabin on Oak Lake with their grandparents Estella and Art Stevenson, mother Eva Calver and their cousin Heather Rodgers and family. The first in his family to attend university, Wayne graduated from Royal Military College and Queen's University with a BSc in Chemical Engineering. At RMC, Wayne was the smallest player on the football team, boxed, won the history prize, snuck out after curfew and met lifelong friends. Wayne met the love of his life, Margaret, on a blind date when posted to Winnipeg with 2 RCHA. They married in August 1960, leaving the church on an artillery carriage. After his military service, Wayne and Margaret moved to Ontario, where they worked as educators, raised 3 kids and a dog, and shared a lifelong passion for adventure. Education and the military combined when the family moved to Germany, where Wayne was Principal of the Baden-Baden base high school. The family travelled across Europe, camping, visiting Egypt and skiing in Austria at Christmas. Wayne was generous and open minded, eager to share others' experiences, leading to many lifelong "DND" friendships. Wayne was a creative and highly spirited person who chose to work around obstacles in often unorthodox ways. He worked in challenging schools, addressed the broader needs of the community and helped pioneer integrated adult high school education. After being Principal at Earl Haig and at Bathurst Heights, Wayne rose to Superintendent of Secondary Schools with the North York Board of Education. On retiring, Wayne and Margaret moved to Malaysia to continue as educators and to enjoy a new culture, spicy food and warm weather. Throughout it all, he kept the twinkle in his blue eyes, his infectious smile and his sense of humour. Wayne was driven by his love of family, travel and adventure. He and Margaret explored the world together, from the savannas of Africa to the heights of Machu Picchu, to swimming with the sea turtles in the Galápagos Islands. Back home in Canada, Wayne loved to be at Eagle Lake, the "most beautiful place on Earth", and enjoyed spending winters in Arizona playing tennis and billiards. Wayne had a relentlessly positive spirit, often expressed with an enthusiastic "Bang On!". The last years of Wayne's life in long-term care with dementia, were very hard; he was helped by some exceptionally special caregivers. Margaret provided constant care and advocated tirelessly for Wayne and other long-term care residents. The family is eternally grateful to those who truly loved and cared for him. Wayne inspired his family and those who knew him to be the best that they could be, to always keep trying, and to continue the fight. Wayne will be missed by the many friends he was fortunate to meet throughout his life's adventures, his love Marg, his children Scott (Julie), Andrea and Laura (Mitch) and his grandchildren Cordelia, Annabelle, Thalia, Luke and Theodore. A Celebration of Wayne's life will be held on December 18th, at 12 p.m. at Dixon-Garland Funeral Home in Markham, with a visitation beginning at 11 a.m. It will also be streamed through their website. In lieu of flowers, a donation in Wayne's memory to the Canadian Concussion Centre at UHN Foundation, would be appreciated by the family. Please visit http://support.tgwhf.ca/goto/waynecalver. "Good stuff!", as Wayne would say.