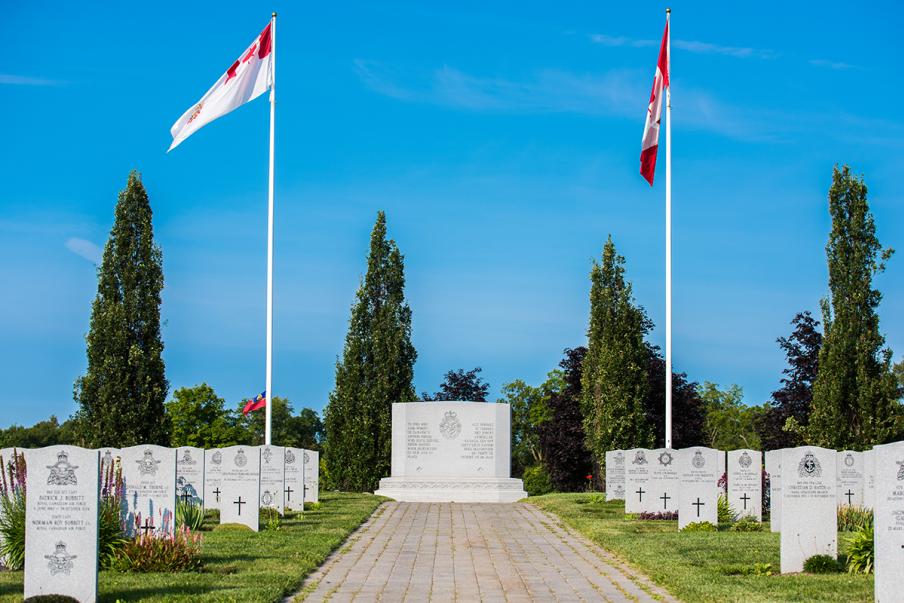 BIRCH-JONES, Sonia (nee Rubenstein)
Sonia left us on November 27, 2008 in her home in Qualicum Beach after a brief illness and battle with her returning cancer. She died peacefully, surrounded by her loving family. Sonia was predeceased by her first husband, Squadron Leader Houlston, a wartime RAF hero who was shot down in his Mosquito Fighter Bomber over Germany, and her second husband, Charles Croucher, a British, Indian and Canadian naval officer. She is survived by her husband Peter, and their combined seven children; Sonia's two wonderful daughters Brooke (Bob) and Beverly (Hermie), and Peter's five children who found a wonderful, warm and loving step-mom in Sonia; Christopher, David, Jennifer (Suzzanne), Michael (Sandy) and Timothy (Pam). Sonia and Peter's combined families of children, grandchildren, great grandchildren and spouses number 39, all of whom were a source of great joy to Sonia. Sonia had a long, adventurous and very full life. She was born in Pontypridd, Wales in1921 to Simon and Beatrice Rubenstein. After attending Cardiff Polytechnical College, she joined the RAF a few months before the beginning of WWII in 1939, serving as a code and cypher officer. Later in the war, she went to India to join Mountbatten's Special Force where she met and married Charles Croucher, then seconded to the RIN. After the birth of their first daughter Brooke and following India's independence, Sonia and Charles returned to the post-war UK, where shortly after their second daughter Beverly was born, they emigrated to Canada in 1952 where Charles joined the RCN. Sonia and Peter met in 1973, were married in Victoria in 1975 in the navel chapel at Naden, and so began 33 of the best years of their lives. Sonia had numerous responsible and interesting jobs both in Victoria and Ottawa before retiring from the University of Victoria in 1987, after serving six years as a member of the University's Board of Directors, as well as being Director of Alumni. Sonia was also a prolific writer of short stories, children's books and murder mystery plays, the latter which she wrote and produced for charitable organizations in both Victoria and Qualicum Beach. Sonia also served as Chair in a number of Victoria organizations for which she was formally recognized for her many volunteer contributions: in 1983 she was the recipient of the CFAX Victoria Community Leader of the Year award, and in 2000, was recognized by the Jewish Community Centre of Victoria for her contributions to the arts and humanities. In addition to these many achievements, what set Sonia most apart was her wonderful warmth and generosity of spirit to all whom she touched, having a remarkable talent for making family and friends feel good just to be around her. A truly loving person, Sonia herself was much loved by many, and will be very much missed by all who knew her. The family would like to thank the many friends for their expressions of love and kindness throughout Sonia's battle with cancer, as well as the wonderful heath care staff who cared so well for Sonia at the Palliative Care Unit at Nanaimo Hospital, and subsequently during her return home to be with her family and her wonderful view of the islands and the Georgia Straits which she so enjoyed. There will be a private service for Sonia's family at St. Anne's and St. Edmund's. On Saturday, January 17th, 2009 at 2:00 pm there will be a celebration of Sonia's life to which her many friends will be invited and welcomed, also to be held at St. Anne's and St. Edmund's in Parksville. Donations in lieu of flowers can be made to the B.C. Cancer Society or Oceanside Hospice. 515371
Dear family and friends,
I am writing on behalf of my Dad, Peter, to let you know that our dear Sonia died peacefully on Thursday, November 27th, at home with her family. We are so very thankful to have had Sonia back at home for the last few weeks of her life where she could be with her daughters and Peter, waking each time to the marvellous view of the islands and the Inside Passage which she so loved. As was the case with the rest of her life, Sonia brought grace, kindness, humour and strength to her battle with cancer, drawing on her family and her faith for the support she needed.
Should you wish to get in touch, we would ask that you respond by mail or phone (Sonia was the computer whiz in the family!) at 103-431 Crescent Road W, Qualicum Beach, BC, V9K 2K2, 250-752-4595.
Apologies for any duplication.
Sincerely,
RCNC102 Peter Birch-Jones
______________________________________________________
3397 RICHARD SETTEN
It's with great sadness that we are writing to tell you that our father, Richard Setten passed away on Friday morning December 5th. Adele and her five children are all together and we are celebrating his life and all the joy, wisdom and love that he brought to each of us. Words cannot begin to express how much he meant to the family as a leader, a moral compass and a shoulder to lean on. We are planning a wake at Hawley Lincoln Memorial Funeral in Guilford Ct on Friday December 12th and a Funeral at St.Margaret's Church in Madison Ct on Saturday December 13th.
As soon as the details are available, we will send out another e-mail. We hope to see you there but if not please say a prayer especially for our Mom. If there is a story that you remember about our Dad that exemplifies his spirit and zest for life, please share it.
Thank You for keeping us in your prayers,
The Setten Family.
Dear Friends:
I am writing to provide details concerning Richard's arrangements.
The wake will take place on Friday December 12 from 4:00 – 8:00pm at Hawley Lincoln Memorial Home 1315 Boston Post Road Guilford, CT 203 453-5790.
(http://maps.google.com/maps?hl=en&tab=wl)
The funeral will take place on Saturday December 13 at 11:00am. It will be held at St. Margaret's Roman Catholic Church at 39 Academy Street Madison, CT (203) 245-7971.
( http://maps.google.com/maps?hl=en&tab=wl)
If you have any trouble accessing these links or difficulties with directions please let us know and we will provide further details.
Many thanks and much love,
The Setten Family