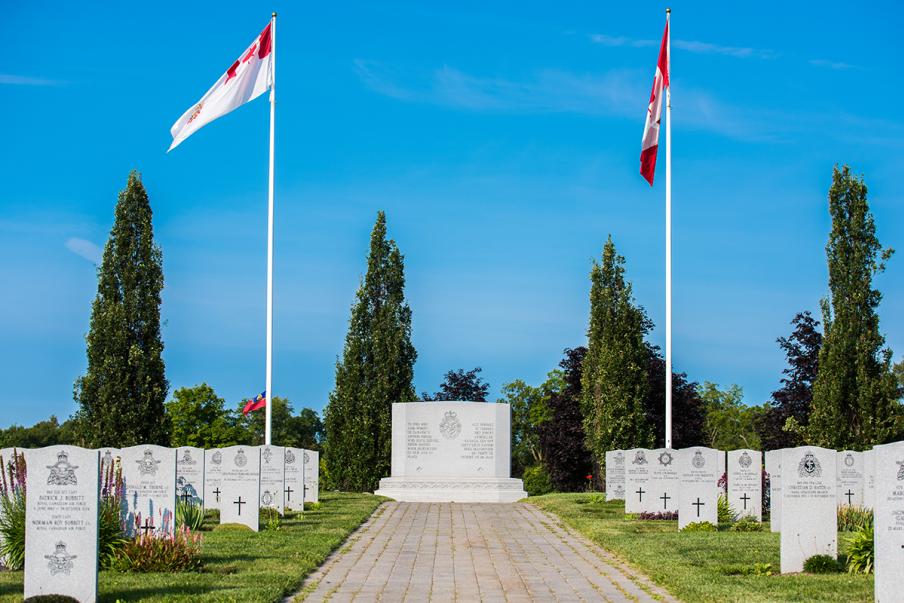 2530 William Kirby LYE, MBE, CD
Commandant Royal Military College of Canada 1970 – 1973
Funeral Tuesday in Ottawa…
LYE, Brigadier-General (Retired) William Kirby Lye, MBE, CD, late the Corps of Royal Canadian Engineers Peacefully on May 6th, 2009 in his 91st year. Predeceased by his beloved wife Beverley. Dear father of William Lye of Ottawa and Nonie Wicken of Toronto; brother of Robert Lye of Cobble Hill, BC; grandfather of Andrew, Elizabeth and Ellen Lye; Andrew and Christopher Wicken; and great-grandfather of Molly Lye. Brother-in-law of Joan Alcombrack of Newmarket. Friends are invited to visit at the Central Chapel of Hulse, Playfair & McGarry, 315 McLeod Street, Ottawa on Monday, May 11th from 7 to 9 p.m. Memorial Service will be held at Trinity Anglican Church, 1230 Bank Street, Ottawa on Tuesday, May 12th at 1 p.m. In lieu of flowers, memorial contributions to the Salvation Army would be appreciated.
More on  2530 William Kirby LYE, MBE, CD…
2530 Brigadier-General William Kirby Lye MBE, CD (RMC 1936) was an RMC graduate who went overseas during the Second World War with 16th Field Company and was later Second-in-Command of 1 st Field Company. In England he was also Chief Instructor of the Engineer Reinforcement Unit. He was Mentioned in Despatches and appointed a Member of the Order of the British Empire for his distinguished service in 1944 as Staff Officer Royal Engineers, Headquarters 2 Canadian Corps. BGen Lye's post-war appointments include: Deputy Commander, Canadian Forces Base Units, Middle East (United Nations Emergency Force); Commander, Camp Chilliwack and Commandant, Royal Canadian School of Military Engineering; Commander Canadian Base Units (Europe); Commander, Nova Scotia and Pri nce Edward Island Area; Chief of Staff, Administration, at Headquarters Mobile Command; Senior Assistant Adjutant General and Director General Ordnance Systems and Director General Land Operations in Canadian Forces Headquarters. BGen Lye retired in 1973 after his assignment as Commandant Royal Military College, Kingston (1970-1973). Lake Lye in the Chilcotin Training Area (near Williams Lake, BC) is named for Brigadier General Lye.
_____________________________________________________________________________________________
RCNC48 Richard "Dick" NIVEN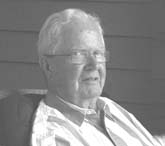 NIVEN, Dick Lt. Cmdr (retired) 1925-2009. It is with great sadness his family announce the sudden and unexpected passing of Richard (Dick) Knox Niven in the final hour of March 26, 2009. Dad was predeceased by our mom Edithe, his wife and lifetime mate of over 50 years. He will be forever cherished by his daughters Colleen (Rod) and Kathleen (Chris) and his treasured grandchildren Jeffrey (Tzena), Danny (Brandi) and Chelsea. Dad recently delighted in the news his first great-grandchild is on the way and will carry the Niven family name. His years have been blessed with lifelong friends Tug Wilson, Hardy Lane, Doug Hudson, Bill Magee, Dr Gib Mclean, Jack & Lou Stacey, the Saunders Subaru family, walkers & jazz club pals Ron, Janet, Nola, Jean & many many more. At age 84 he has endured the loss of many more dear friends than most of us could imagine. Dad was a Naval Officer and man of the sea through & through; a lifetime member of the Canadian Forces Sailing Association as well as the sponsor for granddaughter Chelsea's SALTS voyages. Our skipper had many wonderful sailing adventures & escapades with family & friends aboard the Sanderling. He will be sadly missed by his beautiful & charming lady friend Rosemary, his Esquimalt Legion Tuesday-for-lunch bunch as well as those hardy Gorge walkway morning walkers. Dad's efforts made a significant contribution to the Council of BC Yacht Clubs and the Marine Parks Forever Society and was a driving force in the fight to keep our Coastal lighthouses manned. The Boater Safety Navigation courses he taught for many years at Camosun College were popular and well attended. Dad's Naval career commenced at age 17 in WWII in 1942 graduating from Royal Roads Military College in 1944. His Naval duties spanned ships and shore postings on both coasts of our great country as well as deployment in Britain. He retired in 1972 and moved over to work his way up to Officer in Charge of the Hydrographic Services office in Esquimalt presiding over the marine charting and navigational aids vital to all seafarers both Naval and civilian. Born a land-lubber in Toronto Dad found his heart belonged to the Coast. The legacy he leaves us with is the love of boating and a healthy respect for the responsibilities involved, the importance of solid family values, duty, honour, good friends and good humour. Memorial service 2pm Wed April 8 at Sequoia Gardens 4665 Falaise Drive Victoria, followed by a `celebration of his life' at the Canadian Forces Sailing Association at 1001 Maplebank Road in Esquimalt. In lieu of flowers donations gratefully accepted by Marine Parks Forever Society at 10 Gostick Place, North Vancouver, B.C, V7M 3G3. 533741