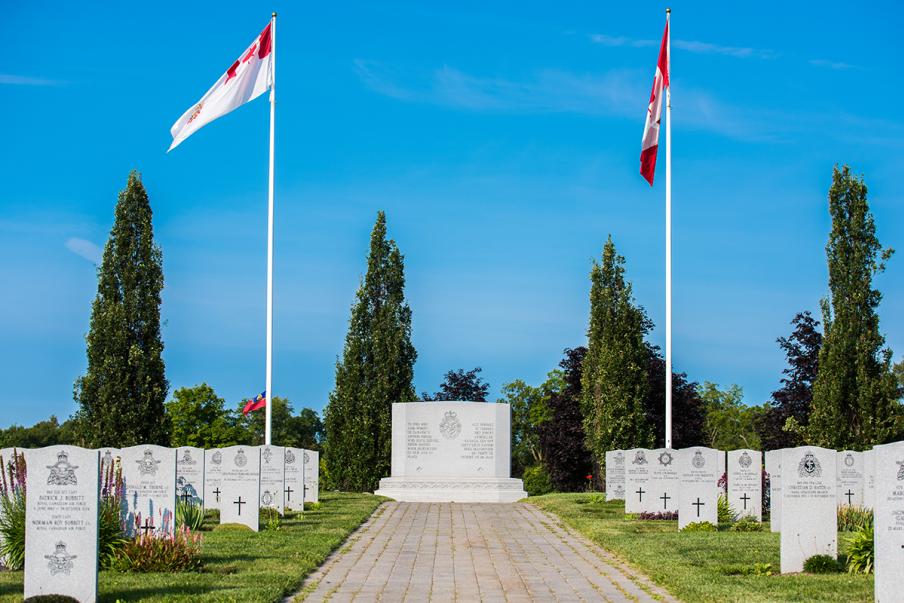 2108 Ostrom, Curzon Ross (RMC 1929), in Ottawa, Ontario on November 18, 2009 in his 99th year, after a long life well lived. Formerly of Oakville, Montreal and St Sauveur. Left with happy memories are his wife Pamela (nee Evershed), daughter Susan & husband Peter Conradi, son Peter & wife Anne McKillop, and daughter-in-law Kim Moogk Ostrom, grandchildren Alexa Conradi & partner Manon Masse, Michael Conradi & wife Kristin Taylor, Nicholas & Devon Ostrom, Calder Ostrom-Graham, Blair & Nicola Ostrom. Also survived by his great grandchildren Frederique Conradi, Paul Susset, Jack & Cooper Conradi. Uncle of Sally Rivers (George). Predeceased by parents Wellington Ross and Mabel Louise (nee Pattee) Ostrom, son Tony and brother Gil Ostrom & wife Tip.
Educated at Appleby College, Royal Military College, the University of Toronto and McGill University from which he graduated as a mechanical engineer. During WWII he served overseas with the 14th Field Regiment of the Royal Canadian Artillery.
Curzon, also affectionately known as Cussie and Dan Dan, was a one-of-a-kind man whose humour and lightning-fast wit were unique. There was always much laughter when he was in our presence. He had a long and happy retirement after his work life at Molson's Brewery. He enjoyed travel, volunteering, stamp collecting, writing letters to newspapers and politicians, dogs, do-it-yourself projects, bridge, gardening, wordplay and spending time with family and friends, particularly at Pamelot, the family cottage near Perth, Ontario. He left us a legacy of genuine interest in others, integrity, selflessness & contributing to one's community.
Cremation has taken place. It was Curzon's longstanding request that there be no visitation or memorial service. His life will be celebrated at a private gathering. In lieu of flowers memorial donations to the Perley-Rideau Veterans' Health Centre where the staff was exemplary or the RMC Foundation would be appreciated. Our thanks to the caring staff of New Edinburgh Square which has been home to Pam and Curzon for the last five years.