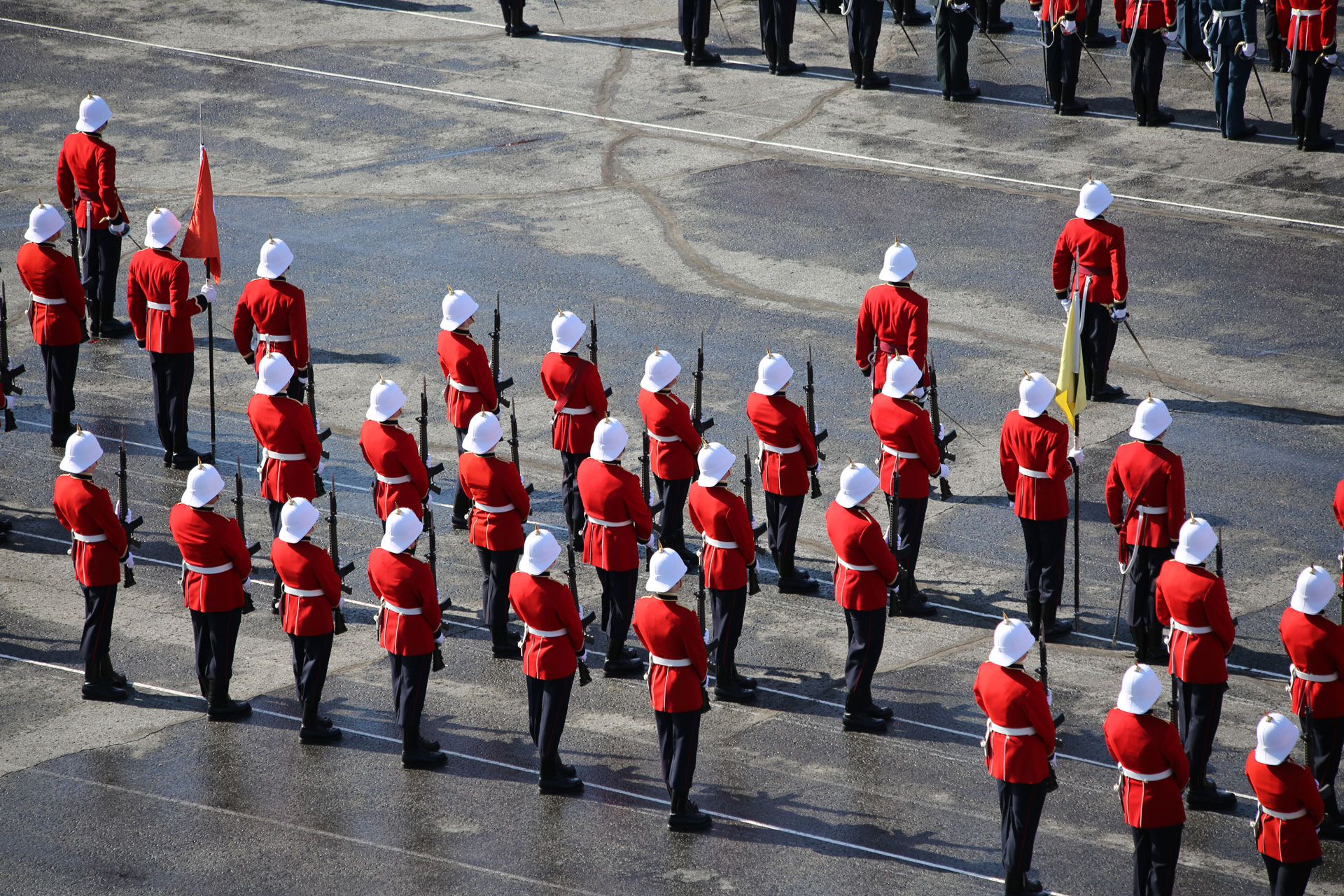 Did you know?
Researched by E3161 Victoria Edwards (RMC 2003)
The Princess of Wales Own Regiment, 21st Eastern Ontario Canadian Battalion formed in Kingston Ontario in 1914 and proceeded with a regimental mascot first to England, then on to France to fight in the Great War. When the Canadian Expeditionary Force was disbanded after World War I, the Commandant of the Royal Military College of Canada made arrangements with Captain N.F. Bray, the College Riding Master, to have the mascot bedded down in the College stables and to see that the animal was properly fed.
When His Royal Highness, The Prince of Wales made a visit in 1919, the mascot was prepared for presentation. The Prince of Wales greeted the mascot, and smiling, remarked he had met the mascot on one occasion in France during the war. When Captain W.J. Finney succeeded Captain Bray, he and his men carried on to ensure that this mascot`s last days were happy ones .
What was the name of the mascot?
a) a St. Bernard dog named "Wallace"
b) a goat named "Sergeant Bill" or "Old Bill"
c) a horse named "Princess Louise"
d) a white goat named "Nan"
e) a goat named "Baptiste X"
f) a goat named "Robert the Bruce"
g) a coyote named "Lestock"
h) a black bear named "Koots"
i) a black bear named "Bruce"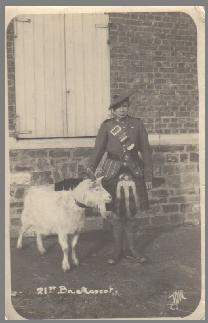 Answer: d) The mascot of the Princess of Wales Own Regiment, 21st Battalion CEF was a white goat named Nan. At 12 years of age, old age overtook Nan and life became a burden. Nan was painlessly put to sleep on the advice of a veterinarian. She was buried in the Cataraqui cemetery on September 22, 1924. http://21stbattalion.ca/nan.html