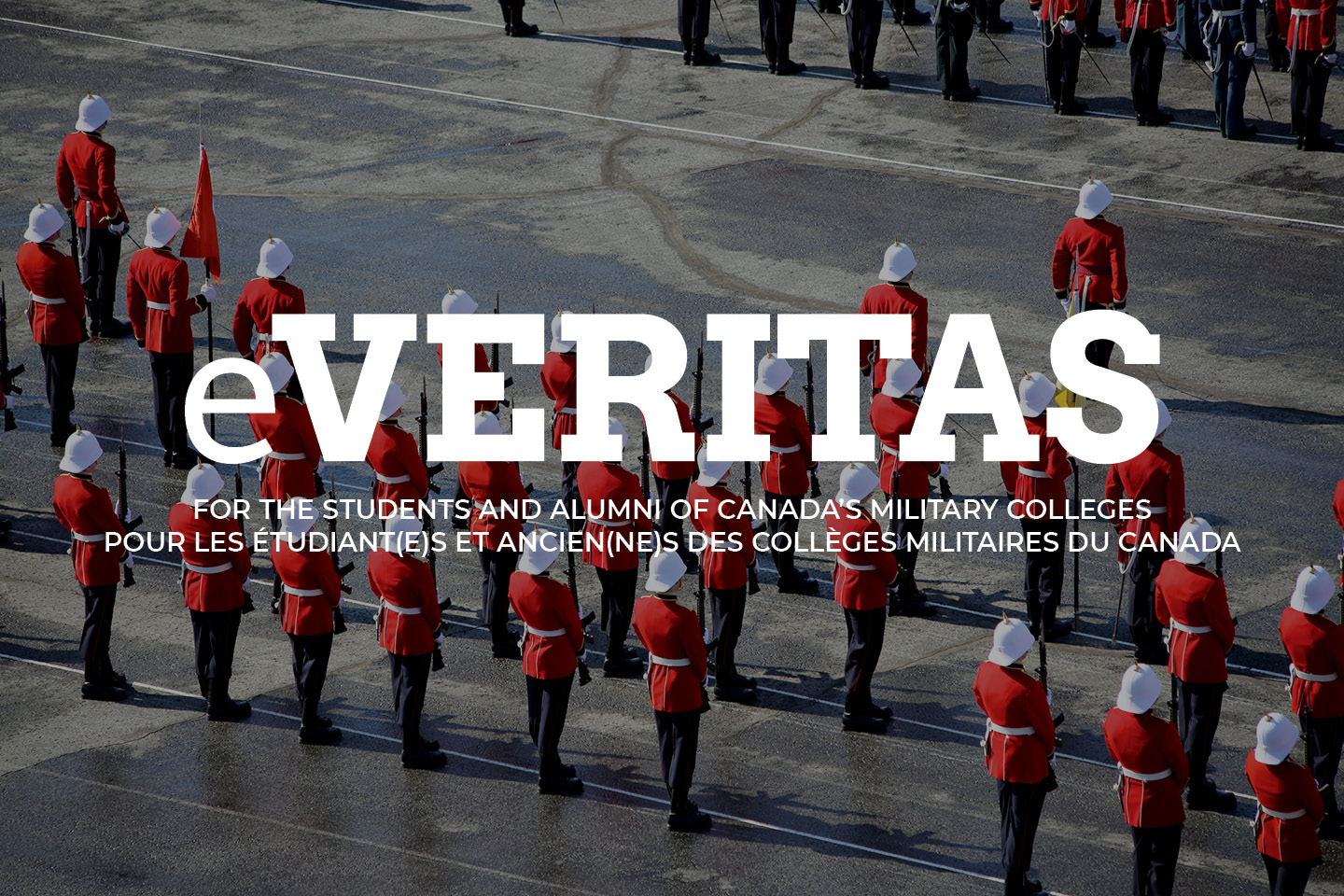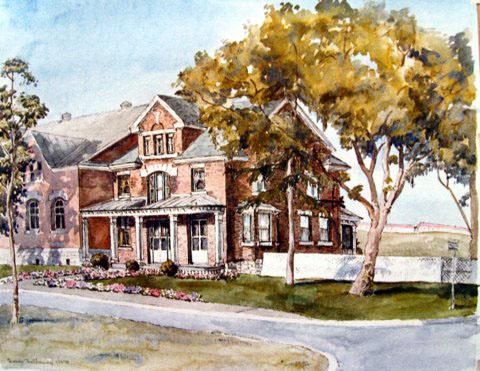 Direct from Panet House
13987 Bryan Bailey, Club Executive Director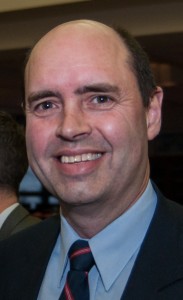 As the month of October has now come and gone, it is time to provide a short update on what is going on at the Club since the incredible reunion weekends of September which were held at all three of Canada's past and present military colleges.
Firstly, in order to dispel any potential confusion regarding dates for the Kingston Reunion Weekend in 2016, I am very pleased to confirm that the reunion will be held the last weekend of September starting with the Legacy Dinner on Thursday, 22 September and concluding on Sunday, 25 September next year. If you are a member of a class ending in either 01 or 06, start making plans to attend your class reunion.
MORE…
Secondly, the Club's Board of Directors met for the first time since the AGM in September on 22 October. Their first order of business was to elect its Executive which has remained largely intact from the previous year. Returning as Club President is Tony Goode which means that there is no change to our immediate Past President, Jacques Gagné. This is the first time that a Club President has served two consecutive years since BGen G.D. de S. Wotherspoon, DSO, ED, CD, QC served as Club President from 1958 to 1960. Clearly this was one of the intended changes of the governance restructure with a view to promoting greater Board continuity. Bruce McAlpine was re-elected as Vice President and Charles Kaszap was elected Treasurer replacing the Club's first dedicated Treasurer, Jill Carleton. Jill has graciously agreed to remain on the Board as a Director and she will assume the duties of Chair of Audit Committee which will again leverage her tremendous financial and accounting skills.
The entire slate of the Club, which lists all of the Board of Directors and the Club's standing committees, is provided for your information. One critical vacancy is the Director who represents the cohort of classes that graduated in the 1990s. It is the intention of the Board to recruit and appoint a Director as soon as possible so if there are any interested Club members who meets this criteria, please contact either Jacques Gagné or me.
The Club is now preparing for the next General Advisory Council teleconference which will be held on 12 November. More information will be disseminated shortly. There are a few initiatives that are nearly ready to promote next month.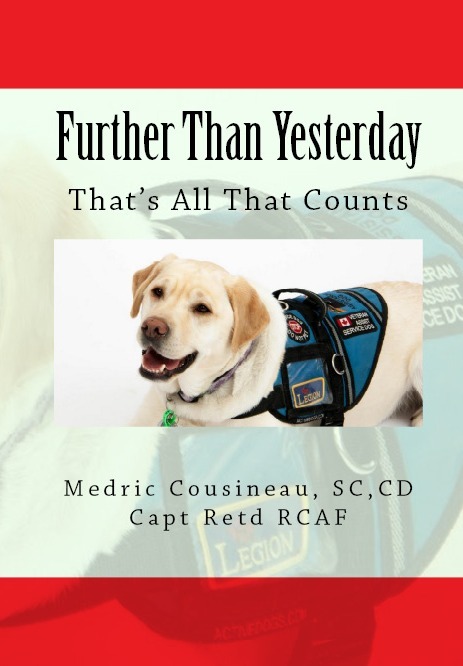 Lastly, I am very pleased to announce that the official book launch of 13855 "Cous" Cousineau's first effort as an author "Further Than Yesterday" which will kick-off in Sackville, Nova Scotia on 3 November and which will be closely followed by a second event on RMCC campus on Thursday, 5 November at 1630 hours at the SSM. I have read his very frank and powerful personal account and I strongly recommend his book to a wide variety of audiences including everyone who has attended a military college. This book is now available in the Club gift shop.
***
        RMC Club Slate–Approved at AGM 2015. Committees approved as of 22 October 2015
Position

College Number

Name

Honorary Officers:
Patron
H26223
His Excellency, The Right Honourable David Johnston, Governor General of Canada
Vice Patron
H4860
General (Ret'd) John De Chastelain
Honorary President
H2652
Col (Ret'd) A. Britton Smith
Honorary Solicitor
H3356
Robin Cumine
Honorary Chaplain
8457
Reverend Paul Robinson
Adjutant Emeritus – Old Brigade
H2612
BGen (Ret'd) Mike Webber
Adjutant Emeritus – Old Brigade
H3918
Alex Roberts
Board of Directors – Standing Members (5):
Club Immediate Past President
12059
Jacques Gagné
Foundation Immediate Past President
9660
Cameron Diggon
Adjutant Old Brigade
5611
Gerry Stowe
CFLO
16542
BGen Phil Garbutt
Cadet LO to Club  (ex-officio)
26653
OCdt Michael Cherry
Board of Directors  – Demographic Members (5):
5-9 years from entry(Classes 2010-2014)(Term expiring 2018)
24712
Brent Fisher(Class of 2010)
10-19 years from entry(Classes of 2000-2009)(Term expiring 2017)
22417
LCol Mark Lachapelle(Class of 2002)
20-29 years from entry(Classes 1990-1999)(Term expiring 2018)
Pending Nomination
30-39 years from entry(Classes 1980-1989)(Term expiring 2017)
15946
Jill Carleton(Class of 1987)
40-49 years from entry(Classes 1970-1979)(Term expiring 2016)
10973
John McManus(Class of 1976)
Board of Directors – Members at Large (4):
Director (Term expiring 2017)
6440
Tony Goode
Director (Term expiring 2016)
9143
Bruce McAlpine
Director (Term expiring 2016)
8816
Marius Grinius
Director (Term expiring 2018)
9318
Dave Bindernagel
Executive Committee
President
6440
Tony Goode
Past President
12059
Jacques Gagné
Vice President
9143
Bruce McAlpine
Treasurer
10420
Charles Kaszap
Audit Committee
Chair (BoD Member)
15946
Jill Carleton
Member
12342
Al Stewart
Member
 8828
Keith Orton
Treasurer (ex-officio)
10420
Charles Kaszap
Executive Director (ex-officio)
13987
Bryan Bailey
Life Membership Advisory &Investment Committee (LMAIC)
Chair (BoD Member)
9143
Bruce McAlpine
Member (LMIF SME)
12141
Bryn Weadon
Member (Investment SME)
6584
Keith Ambachtsheer
Member (GAC Rep)
 8828
Keith Orton
Member
16902
Kurt Schobel
Treasurer (ex-officio)
10420
Charles Kaszap
Executive Director (ex-officio)
13987
Bryan Bailey
Communications Committee
Chair (BoD Member)
12059
Jacques Gagné
Member
11732
John Wenek (PR)
Member
8816
Marius Grinius (Advocacy)
Member
13710
Bruce Beavis (Technical)
Member
10030
Michel Reid
Member
11710
Yvan Proteau
Executive Director (ex-officio)
13987
Bryan Bailey
Honours & Awards Committee
Chair (Adj Old Brigade)
5611
Gerry Stowe
Member
9889
Bob Benn
Member
4459
Ed Murray
Member
16286
Carolyn Hug
Member
9318
Dave Bindernagel
Executive Director (ex-officio)
13987
Bryan Bailey
Nominating Committee
Chair (Immediate Past President)
12059
Jacques Gagné
Member – President
6440
Tony Goode
Member – Representative of BoD
15946
Jill Carleton
Member – Representative of BoD
9143
Bruce McAlpine
Member – Representative of GAC
8120
Bill Gard
Member – Representative of GAC
8765
Claude Tassé
Executive Director (ex-officio)
13987
Bryan Bailey