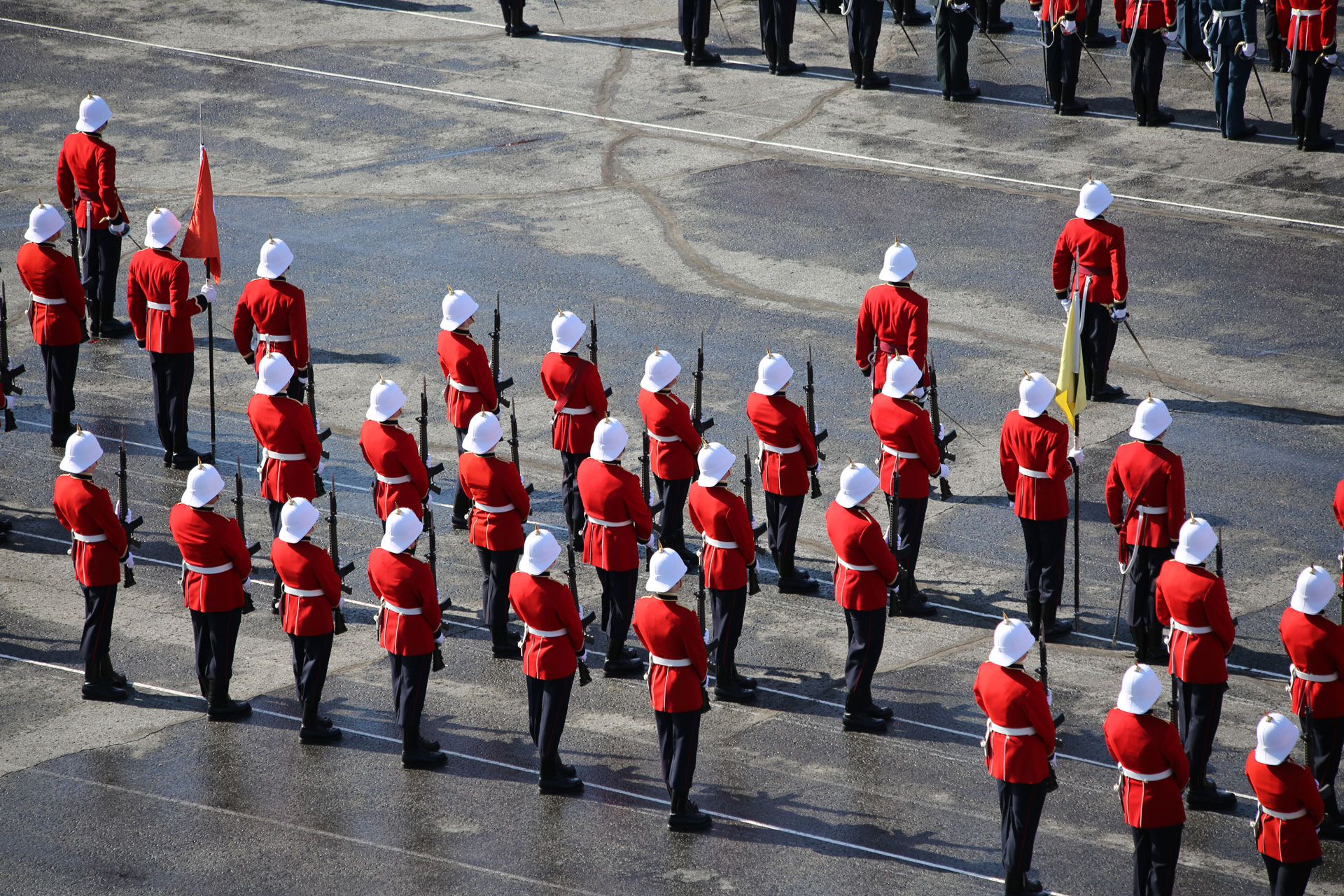 Spirits High for the Obstacle Course Dry Run
By 25782 OCdt Brandon Friesen
Photos by Capt Cynthia Kent and OCdt Brandon Friesen
The climate may have been anything but dry on Friday, September the 23rd; however, that was no excuse to cancel the so-called Dry Run. After all, it has long been a tradition for the skies to rain on any outdoor RMC event, and obstacle courses are particular to this type of weather.
The Dry Run is meant to be the final test to prove the course safe and challenging enough for the First Year Class when they face it on Reunion Weekend, September the 30th. This is their last hurdle of the First Year Orientation Period (also known as FYOP) that they overcome before being officially welcomed into the College. This Dry Run also serves as a training lesson for the First Year cadets, as they are allowed to watch the event for pointers on how each obstacle can best be attacked.
For the Fourth Years Class, the event is a personal landmark in remembering how far they have progressed physically and mentally in just a few short years. It also serves as a celebration of the fact that they have less than a year before their graduation. As with many other such Fourth Year celebrations, all manner of seriousness is thrown aside and the course is run with cheer and humour. One of the squadrons even went so far as to put a ladder to good use on a certain famous RMC wall obstacle.
All in all, the Dry Run brought an enjoyable nostalgia to the soon-to-be graduating class while providing the incoming year with a few tips to use on their turn next Friday. The best of luck to the Class of 2012 in their final academic year and to the Class of 2016 on the Obstacle Course! (You can bet it will be raining.)
_____________________________________
First-Year Anticipation
"Six days left; six more days of classes, obstacles, and badges to be passed. Six days until I get the opportunity and privilege of joining the Cadet Wing.  With only six days until I gain the ability to say, with pride, that I am now a member of Hudson Squadron, I get to look back on what has happened in FYOP so far.  Doing one of the obstacles on the Base obstacle course in CFB Kingston, I dislocated my shoulder a couple weeks back. At first I was incredibly frustrated: my feet had just gotten better, I was off chit and I could finally start to participate fully again, and now this?  Despite being unable to participate physically I had the blessing to watch as my flight grew together, cohesion increasing every day, and finally getting to watch everyone of them destroy the obstacle course.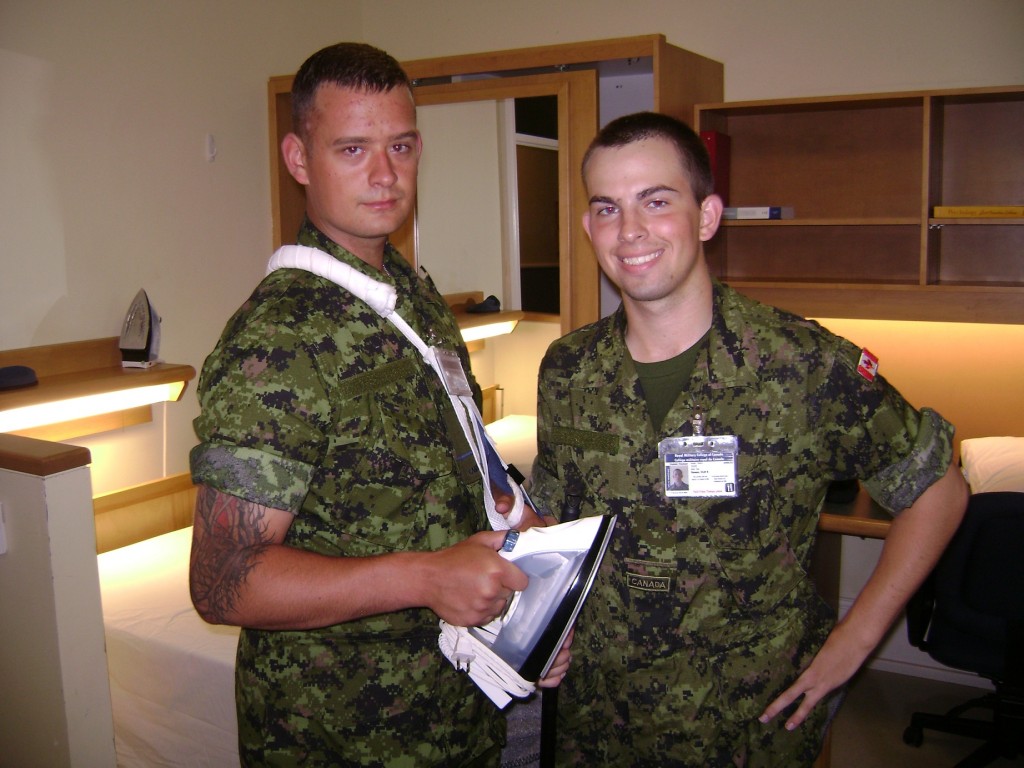 OCdt Cave (left) and his roomate OCdt Bowen prepare for inspection (note: cadets' enthusiasm may be slightly exaggerated)
There have been challenges so far, for sure: Passing the Square, being questioned by the Top 4 cadets with all eyes on you; the Inspection with the Top 4 and the CSL of 8 Squadron, Mr. Ashcroft; and all the other daily tasks such as inspections, classes, and PT. The biggest challenge of all is staring at us, just over the horizon: six more days.  While I am disappointed I cannot run the obstacles course with my flight mates you can be sure I will be the loudest person on the sidelines cheering.  We have fought hard for our accomplishments so far, but in six days we will no longer fight, we will wage war against any obstacle in our way.
A personal hero of mine, Vince Lombardi, once said that "I firmly believe that any man's finest hour, his greatest fulfillment of all he holds dear, is the moment when he has worked his heart out in a good cause and lies exhausted on the field of battle – victorious."
We will be victorious."
– 25610 OCdt (I) Nathan Cave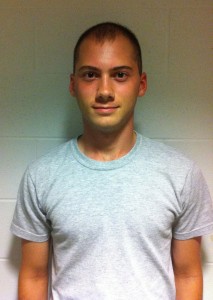 "The count down is on. Only a week until the obstacle course and Savage flight has been in full swing preparing for it. The IC and 2IC have been chosen, the early morning PT has begun to show, and we have learned the importance of working as a team. We have learned the importance of communication, the chain of command, and especially teamwork. The stress of FYOP has gone down a little, and the drive to perform has gone up significantly. Something that has really helped Savage flight in these last few days is a lesson Mr. Peetsma has taught us: Get it right the first time!
– 26265 OCdt (I) Samuel Cole