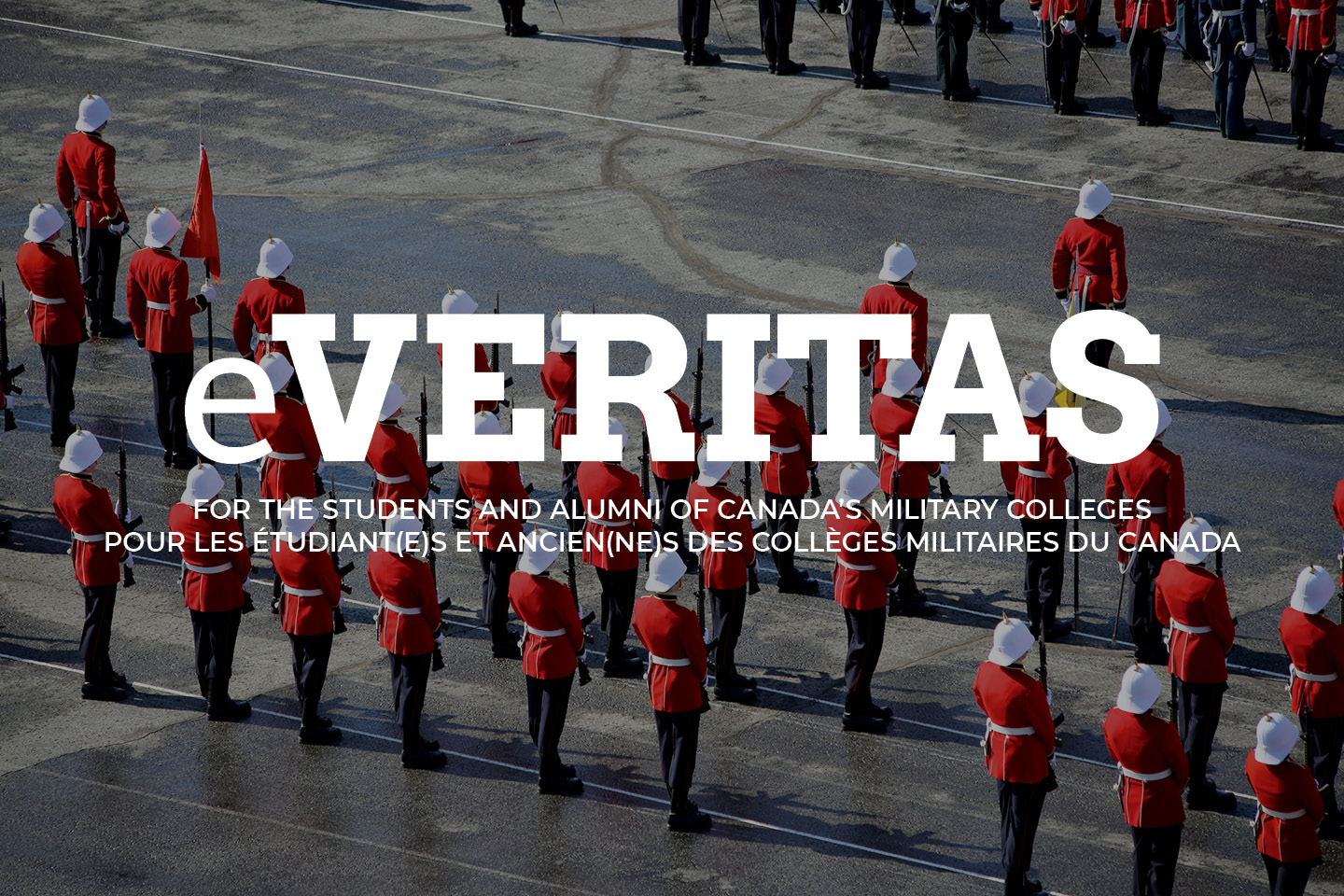 LOOKING BACK…
To find an article: copy title into the search bar on the top of the website and press the 'enter' key.
To search for an individual: type their name into the search bar and press the 'enter' key.
'I was bouncing down like a pinball'
"Thank you for wearing your – Support the Troops Pin."
RMC & Rhodes Scholars –
Paladins Win 2 of 3 – Three Games Remaining
RMC Cadet wins Prestigious Award at Leadership Conference
RMC wins top honours during West Point Weekend
RMC Club Strikes Deal
Who Is He?
Rugby raising RMC profile on the Canadian sports scene!
RMC and the Rhodes Scholarship….
VERITAS MAGAZINE – SPRING, 2008 – SNAPSHOT
Celebrating 100 editions of e-Veritas
Who Is This Lady – Victoria Edwards…?
Cadets to look like cadets again
Who am I?
Toronto Branch Dinner – Pretty Impressive!
One Who Almost Made it back
Copper Sunday – A great source of pride…
RMC Sandhurst Team makes Top 5 for fifth consecutive year
Graduation 2008
Renewal of our partnership with TD Insurance Meloche Monnex
Trivia / Who am I?
Answers to Trivia:
Hillier hands over military reins to Natynczyk
Cadet digs up info on new CDS
CANADA DAY with the RCN at PEARL HARBOUR
"RMC graduates aren't just officers they're nation-builders."
Incoming principal has big plans.
There's a New Sheriff at RMC
XXXVIII RMC COMDT – 3rd IN A SERIES
FINAL DESIGN OF THE LEONARD BIRCHALL PAVILION AT RMC / An artistic rendering of The Class of '63 Wall of Honour
RMC Club announce the launch Online RMC network
Commandant Interview
Cadet Wing Harrier and Sports Day
He Was Commandant for the 100th Anniversary
XI Commandant – CMR / SISTERS LINK RMC FAMILIES
What's Happening At Royal Military College of Canada
Thumbs Up for Reunion Weekend 2008
Who Am I?
Qu'est-ce qui se passe au Collège militaire royal de Saint-Jean / What's Happening At Royal Military College Saint Jean
Opinion – Ex Cadets Should Know Better
Don McLeod – Mr. Red & White in Atlantic Canada
Ex-Cadets in the News
Mon Oncle André
A long, painful pilgrimage for a fallen son
Promoting RMC in Beautiful BC
Like the Mounties, McGill basketball coach Craig Norman finally got his man.
GROZELLE'S FAMILY THANKS ALL WHO HELPED IN DIFFICULT TIME
Former RMC Hockey Coach: Jacques Tremblay
Promoting RMC: The MacDonald Formula
Kipling's Ultraman