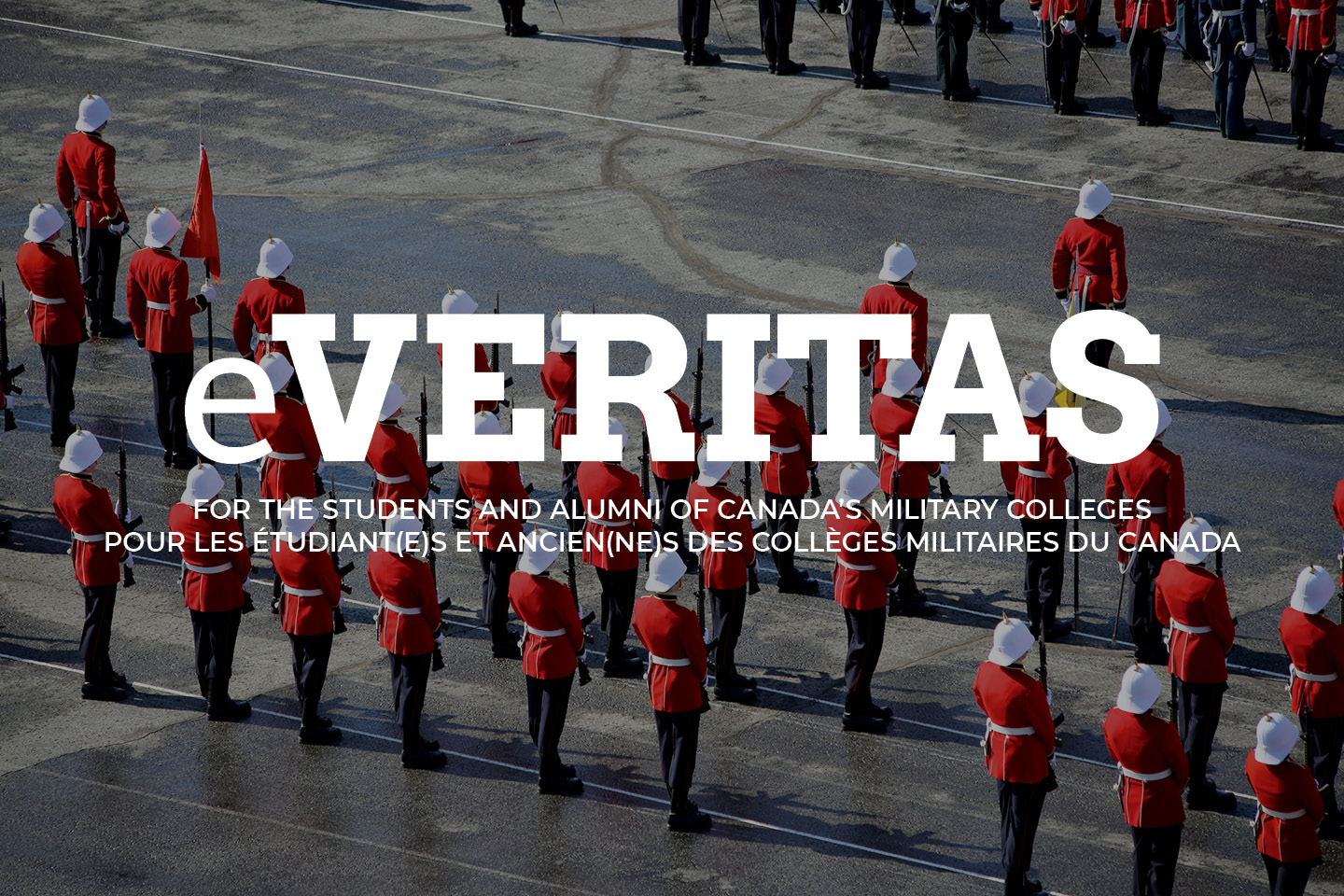 Capt. Benoit Bouchard (R) and Capt.  Matthew Maurice pictured just hours prior to their Christmas Eve flights.
Burlington's Matthew Maurice was flying high on Christmas Eve as an escort pilot for Santa Claus.
By Dennis Smith, Burlington Post Staff
Burlington's Matthew Maurice will be flying high on Christmas Eve as an escort pilot for Santa Claus.
He's one of four CF-18 fighter pilots who will guide Saint Nick across the country as part of a Canadian North American Aerospace Defense Command (NORAD) Region program.
Capt. Maurice of 3 Wing at the Bagotville base at Chicoutimi, Que. will welcome Santa as he enters Canadian skies off the coast of Newfoundland and Labrador. (Capt. Benoit Bouchard of 3 Wing will also fly an escort plane).
"He's looking forward to the responsibility of making sure Santa makes it through Canadian airspace," said Rosemarie Maurice, the Burlington pilot's mother. "His nephews (Andrew and Matthew Stansbury) are excited that he will be helping Santa. They will follow it closely on the website."
Special NORAD SantaCams will take pho- tos and video of Santa as he journeys around the world on Christmas Eve. The material can be instantly downloaded and viewed on Dec. 24 by visiting www.noradsanta.org .
Children can also receive updates by calling 1-877-HI NORAD or e-mailing NORAD at noradtrackssanta@gmail.com .
Rosemarie said her son and Capt. Bouchard will escort Santa and his sleigh halfway across the country. Two pilots from the base at Cold Lake, Alta. will guide Santa across Western Canada as he brings presents for children.
"He's busy making preparations," said Rosemarie about her son. "They're training on a daily basis to handle whatever comes up."
She has been in regular contact with Matthew, who won't be in Burlington for Christmas because of the escort duty. "We understand why he has to be away," said Rosemarie.
NORAD has been informed, in co-ordination with the North Pole, that Santa will start his Christmas Eve journey at 6 a. m. EST.
Once Santa's approach to North America is picked up by NORAD radar, the escort will begin. After Saint Nick flies through Canada, escort duties will be turned over to U. S. authorities.
Last year, the NORAD Tracks Santa website received more than 10 million visits from 212 countries and territories.
Matthew realized his dream of becoming a fighter pilot after training at Cold Lake. He graduated in June, 2007, then was immediately transferred from Alberta to the Bagotville base.
He's a graduate of Assumption Secondary School who went to university at Royal Military College in Kingston.
Matthew was named a Junior Citizen of the Year in 1999 and was also a recipient of the Golden Horseshoe Hockey Tournament Scholarship.  Source
Ed note:  Matt Maurice is a former team captain of the varsity Paladins. He played in 100 OUA games between 2000 – 2004.
Escorting Santa test for fighter pilots
By Jorge Barrera – Canwest News Service
Capt. Benoit Bouchard has been trained to intercept enemy fighter jets and engage in supersonic dogfights where milliseconds count, but nothing has prepared him for the ultimate chase: tracking Santa Claus and his reindeer-drawn sleigh across Canada on Christmas Eve.
The CF-18 Hornet fighter pilot, based out of 3 Wing Bagotville, Que., is one of two pilots from the military airbase chosen to escort Santa on his cross-Canada gift-delivery run, beginning at suppertime on the night before Christmas.
A 12-year veteran of the air force who has been flying the CF-18 for the past four years, Bouchard said nothing had prepared him for what is officially dubbed a Santa "escort" mission, but what in reality quickly turns into a supersonic chase across Canada's starry skies.
"Sometimes Santa slows down, but other times he zips around. In terms of keeping up with him, it's a whole other thing. We aren't really able to track him the whole time. He is a little quick for us," said Bouchard.
Still, he added, "Santa helps us out a bit. He knows where we are and we try to predict where he is going to be next and move on from there."
Bouchard said it was honour enough to be chosen to escort the man with the twinkling eyes on Christmas, but his mission has added weight knowing that his five-year-old daughter, back in Kingston, Ont., will be following the sleigh and reindeer on Norad's special Santa-tracking website.
"She is going to be tracking the whole thing," he said.
Capt. Matthew Maurice is flying the mission with Bouchard. The 27-year-old does not have children, but said his two nephews in Burlington, Ont., asked him to ensure Santa stays safe.
"They also want me to ensure Santa visits their house as well," Maurice added.
Maurice said they'll have to push the jets to Mach 1.8 – almost twice the speed of sound – to try to keep up with the jolly old man's sleigh.
"He does travel pretty fast, but we are capable of high speed too," Maurice acknowledged.
A spokesman with the Canadian North American Aerospace Defence Command said elfin intelligence sources in the North Pole recently briefed military authorities on Santa's flying schedule.
Sub-Lieut. David Lavalle said the jolly man in red is expected to depart from the polar region at about 6 a.m. ET on Christmas Eve. He'll then enter Canadian airspace off the coast of Newfoundland and Labrador. The Canadian Air Defence Sector Operations Centre at 22 Wing in North Bay, Ont., will alert Norad when their radars detect Santa approaching North America.
At that point, he'll be met by Bouchard and Maurice, who will follow Rudolph and the rest of the team across Atlantic Canada, Quebec and Ontario, before handing off the mission to two fighter pilots based out of 4 Wing Cold Lake, Alta. They, in turn, get to escort the sleigh and its precious cargo until Santa heads south across the U.S. border.
Lavalle said special Norad SantaCams, strategically located around the globe, will take photos and video of Santa's journey around the world and immediately upload them to Norad's Santa website.
Lavalle said Norad has been mobilizing its resources for the special Christmas operation for the past 50 years. Norad's predecessor, the Continental Air Defence Command, began tracking Santa in 1955 for three years before Norad took over.
"He's just a blip on the radar screen," said Lavalle. "But we know it's him because he is the only guy launching from the North Pole on Christmas Eve."
Children everywhere can track Santa's journey at www.noradsanta.org, or call the special tracking hotline at 1-877-HI-NORAD The tracking information will be available in English, French, German, Italian, Japanese, Spanish and Chinese.
Source