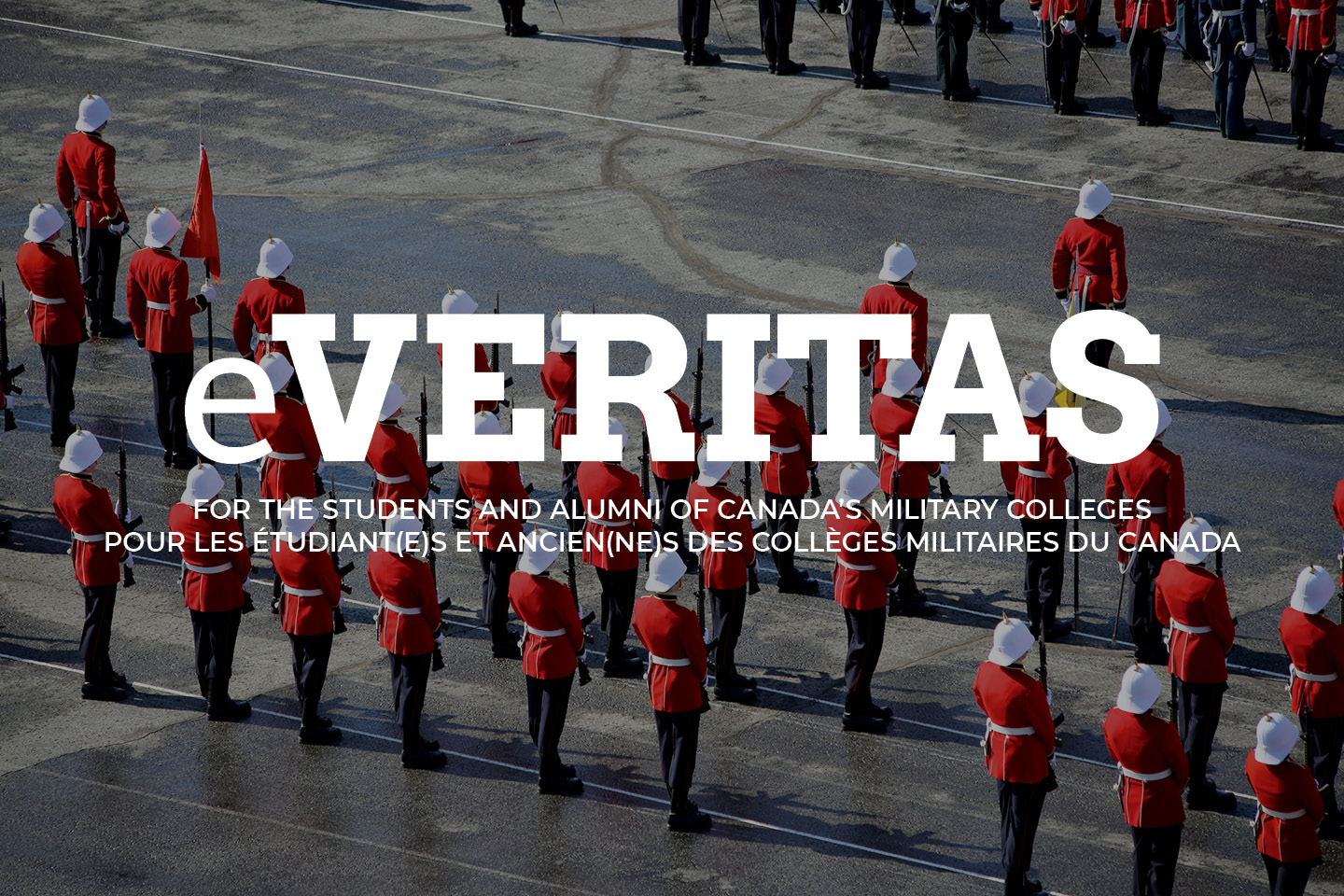 E3161 Victoria Edwards in conversation with 7776 Col (Ret) Chris Lythgo (RRMC RMC 1968) who served as RMC Club President 2003 – 04.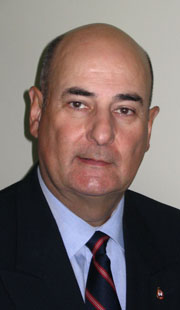 e-Veritas: What extracurricular activities were you involved with at Military College ? Did you hold leadership position(s)?
Chris Lythgo: I attended Royal Roads and the Royal Military College of Canada, graduating in 1968 with a Bachelor of Engineering (Civil) degree. I played varsity soccer at both colleges, a sport which I continued to play competitively for twenty years after graduation on unit, base and Canadian Forces Europe teams. I also was a member of the Protestant Chapel choir and the RMC Glee Club. As for leadership positions I was a section leader and Cadet Flight Leader (CFL) at both colleges.
e-Veritas: Outline your career progression.
Chris Lythgo: After Military College, I received a commission in the Corps of Royal Canadian Engineers. My military postings included command and staff positions in military engineering units at bases in Canada and Germany. I was fortunate enough to have had three commanding officer appointments, including command of 2 Combat Engineer Regiment. My field tours were interspersed with general staff positions at National Defence Headquarters in Ottawa, Central Army Group in Mannheim, Germany, and North Atlantic Treaty Organization Headquarters in Brussels, Belgium. At NATO Headquarters I was a member of the Verification Support Staff responsible for the implementation of the provisions of the Conventional Forces in Europe Treaty. I served for three years as a member of the directing staff at the Canadian Land Forces Command and Staff College prior to attending Queen's University to obtain my MBA (1986 -88). In 1989, I was appointed Commander for Operation DECIMAL and spent a year working in Pakistan and Afghanistan setting up and running a mine awareness and clearance training programme for Afghan refugees. I departed the Canadian Forces in 1995 after serving as the Command Engineer, Land Forces Command, at St. Hubert, P.Q. During my military career I attended the Canadian Land Forces Command and Staff College, and the Canadian Forces Command and Staff College. I completed graduate studies in International and Strategic Studies at the Royal College of Defence Studies, London, England.
I am a Professional Engineer (P.Eng.), and a Certified Project Management Professional (CPM). On leaving the Forces, I became the Vice President, Technical Services with British Columbia Transit Corporation, a provincial crown corporation providing bus, rail, and harbour ferry public transit throughout the Province of British Columbia (1995 – 2003). At the time BC Transit was the tenth largest public transit company in North America, serving over 700,000 customers a day.
e-Veritas: Your consulting firm specializes in alternative fuel technology; Any suggestions for best practices?
Chris Lythgo: In 2003, I founded Seajay Consulting Ltd., which specializes in alternative fuel technology and hydrogen fuel cell expertise for the transit and transportation industries. I was responsible for bringing the first hydrogen fuel cell powered transit buses into Canada and putting them into service. I later managed the construction of a new transit centre in Whistler B.C. to showcase a fleet of twenty fuel cell powered buses for the 2010 Winter Olympic Games. Our associates provide consulting services in business planning, marketing and market research, environmental management, supply chain management, fleet and facilities development planning construction and maintenance, and project and program management. Clients served include private and public organizations in a variety of industry segments both domestic and international. One of the criteria for the successful introduction of alternative fuel technology into operations is to ensure the technology is mature, has been proven in actual operations, and has a credible business case.
e-Veritas: How did you get involved with RMC Club business? How did you end up as RMC Club president?
Chris Lythgo: I had become a member of the RMC Club on graduation. However, as I spent most of my early career overseas or in remote areas of Canada, I could only participate in Branch Club activities on a sporadic basis. When I retired from the Forces in 1995, I started to participate in Vancouver Branch activities. In 1996, I was approached by 7945 Blair Trousdell (CMR 1969) to see if I was willing to stand for nomination to the Executive Committee (EC). After six years serving on the EC I was nominated and elected as President of the Club. During my term on the EC I was an active participant in the Red and White volunteers' programme in the Vancouver region, and promoted its expansion into a truly national program with full time Red & White coordinators established across the country.
e-Veritas: What were some of the biggest challenges during your tenure as president?
Chris Lythgo: I came into the year as President on the heels of a comprehensive audit of the Club's accounts; an audit that also made some recommendations on how the financial situation of the Club could be ameliorated. It turned out that the Club had been borrowing from its endowment fund since about 1995 and that it also owed the Foundation a not inconsiderable amount of money. This was the largest challenge my EC found itself having to address. We set for ourselves several objectives, not in any order of priority, for the year:
• Strengthen and Expand Membership
• Improve the Relevance of the Parent Club to its members, branch clubs, and classes
• Strengthen Support to the Red & White Programme
• Ensure Sound Financial Management
• Improve the Visibility of the Parent Club at RMC and at the Branch Clubs
• Implement Contingency Planning
e-Veritas: Since you found that membership, relevance, finances and contingency planning were all inter-related issues; Any suggestions for best practices?
Chris Lythgo: Membership when I became president was at a low of some 5,300 out of a potential available graduate population of about 19,000. A large proportion of that was annual memberships. While S150 Peter Dawe, the Executive Director had done an admirable job in reducing the Club's annual operating deficit, by getting more commercial Veritas advertising partners on board for example, more needed to be done. Strengthening membership was an obvious objective and Peter, ably assisted by S125 Bill Oliver, was able to increase the numbers of graduating cadets taking out life memberships. The EC also proposed increasing annual and life membership dues for approval by the General Council. We also needed to tap into that large number of graduates who were not cadets at the college but had received degrees through the variety of other programs offered by the college at both the undergraduate and graduate level.
To improve the relevance of the Club to its current and potential members, the EC undertook a survey of its members to determine what the Club was doing right, what it was doing wrong, and how we could become relevant. That survey guided the development of how we should run the Club going forward.
The relationship between the Club and the Foundation was perhaps at its lowest point in recent years when I took over as President. It was imperative that this "rift" be repaired. So I undertook to work closely with the then Foundation president, 4803 Tom Marshall (RMC 1960), to fix this problem once and for all. I believe we were able to do this; or, at least move it in the right direction. We were also able to agree to a service level agreement between the Club and the Foundation to optimize the operating costs of both organizations. It was very clear that the objectives set out in the Constitution of the Club and the mission of the Foundation could not be met unless both worked closely and cooperatively together.
Sound financial management was essential to the Club remaining viable going forward. So we were adamant that we would not have a deficit in the year. To that end we put contingencies in place to implement if we found, as we did business during the coming year, that assumed revenues did not materialize. Fortunately, we were able to come in on budget.
e-Veritas: What are you most proud of?
Chris Lythgo: In retrospect, I believe the rapprochement I was able to start with the Foundation, was something that had the most value going forward. Most of the other challenges we dealt with could not be solved in the term of any president. But starting to heal the rift between the Foundation and the Club was a foundation on which the continuing relationship could be strengthened.
e-Veritas: What do you know of the Club business today? What are the Club's/College(s) biggest challenges?
Chris Lythgo: As a member of the Group of Five past presidents following my term and then as member of the RMC Board of Governors from 2007 to 2011, I have been able to keep abreast of most of the challenges facing the Club, except during the last nine months when I have been travelling out of the country on business. Both Veritas and e-Veritas are excellent publications that are relevant to promoting the value of the military colleges and communicating to the alumni (not just Club members).
I believe the Club's continuing major challenges are its financial situation and convincing the alumni that it has value and is relevant to its members. The College's biggest challenge I believe will continue to be to prove that it is relevant to the continuing education of all members of the armed forces, not just the cadet wing.
e-Veritas: What were some of the biggest challenges during your tenure on the Royal Military College Board of Governors?
Chris Lythgo: I was fortunate to have been able to positively participate in the deliberations of the Board and free to not only express the position of the alumni on all relevant matters but also on other responsibilities of the Board as a whole. The continuing funding and relevance of the Red & White Program was one that provided the biggest challenge. But unfortunately, budget constraints of the day made it impossible to continue in the form it had been. To this day I believe the alumni we have living across Canada can be a significant "combat multiplier" for the recruiting efforts in attracting highly qualified candidates for the military colleges.
e-Veritas: Would you advise cadets/Ex cadets and former students to get involved with the College extracurriculars/RMC Club? If yes, Why? If not, why not?
Chris Lythgo: Absolutely. Extracurricular activities round out the education and experience of being at the College. Participation stretches and grows one's capabilities which one takes forward in life. It forces time-management, a skill that is essential to success no matter where life takes one. Membership in the Club allows one to remain in touch with a significant network across the country and abroad that one can always count upon to help or give advice when needed.
e-Veritas: What are you up to these days?
Chris Lythgo: I continue to run my consulting practice. In my spare time I try to improve my golf game – my goal is to score under 80 on a more consistent basis, keep exercising and try some challenging bicycle trips in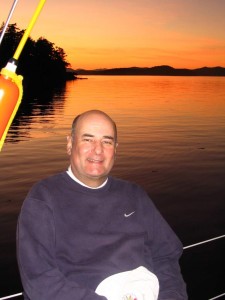 beautiful BC. We live in a golf strata complex and I have served as president of the Council and continue to serve on one of its committees. Both my wife and I look forward to more travelling in the future.
e-Veritas: Any other thing you want to talk about.
Chris Lythgo: I continue to wonder how the Club can, as an alumni group, be more embracing of, and relevant to, all the graduates of the myriad programs offered at the College. We need to better communicate the objectives of the Club to all potential members. Sometimes I ponder whether its name is in itself a detractor. Perhaps we should start discussing whether we need to change the name to the Royal Military Colleges' Alumni Association – this does not mean we should forget the history and traditions of the Club – on the contrary any alumni association would love to have our heritage.
Often people ask me if I would change my career path if I could turn back the clock. My answer is always "absolutely not". The experience at both Royal Roads and RMC set a strong foundation for my life that I don't believe I personally would have received at a civilian university. It is truly a unique experience.
________________________
Previous Interviews with Former Presidents