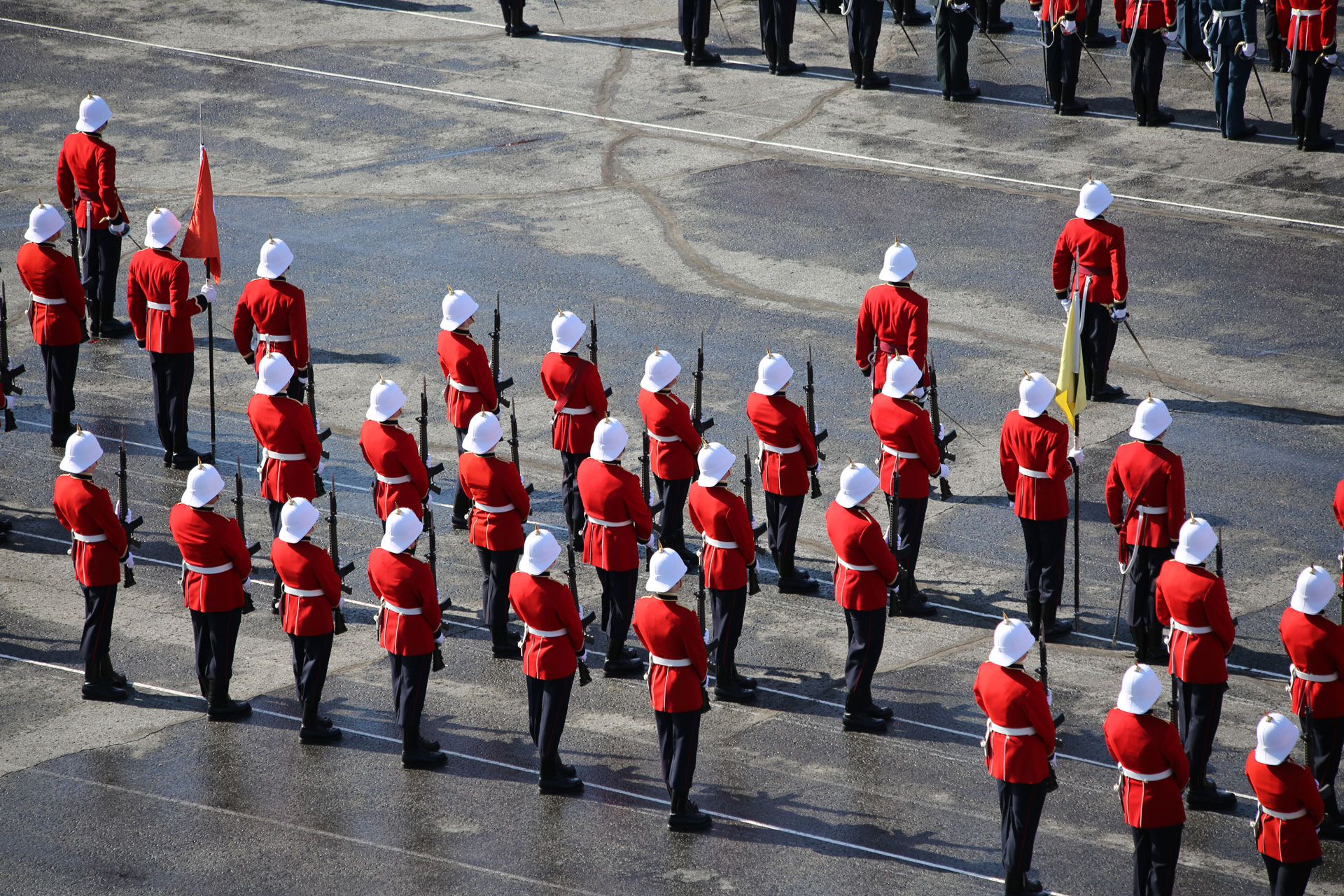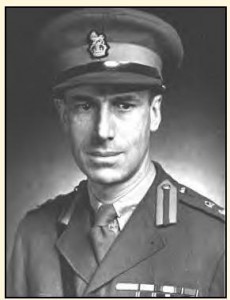 1131 BGen (Ret'd) 1131 Brigadier Percy Arthur Stanley Todd, CBE, DSO, ED, CD (1898-1996) (RMC 1915) attended Lisgar Collegiate Institute in Ottawa from 1913-15. He was one of 200 men who undertook a seven-day, highly competitive examination competing for the 53 available positions at the Royal Military College in the year following the outbreak of the Great War. After winning a place, he completed the intensive wartime one-year course in 1915. He played a key role in the reopening of the Royal Military College of Canada after the war.
His description of the RMC entrance process is recorded in 'Lisgar Collegiate Institute, 1843-1993' by Joan Finnigan.
'In May 1915 we wrote the Entrance Exams for RMC in the [Lisgar Collegiate Institute] Drill Hall, with candidates from the whole [National Capital] area, eighteen papers in all. Six three hour papers, nine to twelve noon. In six days, Monday through Saturday. Two two-hour papers in the six afternoons, one-thirty to three-thirty, and three forty-five to five forty-five.
Entrants to RMC were admitted on the basis of total marks. Supposing there was a hundred and fifty candidates in Canada, all writing for a change to go to the college and there were only sixty-five vacancies. Number 65 got in whereas Number 66 failed, maybe by only one mark in eighteen papers! It was a terrible strain for those like myself who had set their hearts on going to RMC. Youngsters of today are no longer subject to the same stress.'  Source
Researched by E3161 Victoria Edwards (RMC 2003)
__________________________________

Edwin Tappan Adney – former RMC staffer 1916-19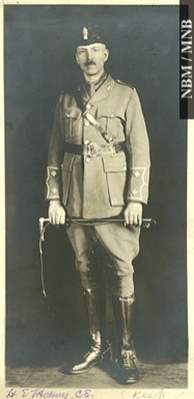 Edwin Tappan Adney (1868-1950) was an artist, journalist, photographer and ethnologist. He was born in Athens, Ohio in 1868. As a young man, Tappan Adney spent time in Woodstock, New Brunswick, his mother's hometown.
He became interested in the First Nations people of the area, especially the Maliseet, learning language, customs, and the art of canoemaking. He continued to study the archaeology and ethnology of the area.
From 1897 to 1898, Adney worked in the Yukon as a photographer for the New York-based magazine Harper's Weekly. He was one of the first photojournalists to travel to the Klondike to cover the Gold Rush.
In 1899, he married Minnie Bell Sharp, a well-known pianist and singer.
After returning to New York in 1900, Adney published The Klondike Stampede, an illustrated book of his experiences in the Klondike. He supplied 110 line drawings for The Handbook of the Birds of Eastern North America 1895.
In 1916, Tappan Adney joined the Royal Canadian Engineers and became a Canadian citizen in 1917. He spent most of his World War I career as an engineering officer at the Royal Military College, Kingston (1916 – 1919) constructing scale models of fortifications for training purposes.
Shortly after the war, he created a set of three-dimensional shields of the Canadian provinces that adorn Currie Memorial Hall.
He then moved to Montreal 1920-33 where, he created heraldic art, worked for the Museum of McGill University as a consultant on aboriginal lore, and consulted to McCord Museum on canoes.
His design for a Canadian flag won first place in a competition sponsored by La Presse newspaper of Montreal, in 1926. He studied the Maliseet people of New Brunswick, documenting and publishing articles about various aspects of Maliseet life and championing their land claims based on a 1725 Treaty of the Wulastukwiuk people in the area near the St. John River.
Adney attempted to defend his Maliseet friend Peter Paul when he was arrested for harvesting black ash saplings from privately owned land based on 1725 treaty he said promised Native people the right to hunt, fish and collect materials (such as black ash poles) for their traditional handcrafts. The judge would not allow Adney to speak because he was not a lawyer.
He never finished his final book on Maliseet language and grammar. He is perhaps best known for ensuring that the art of making birch bark canoes did not disappear, in part through his book published after his death `The bark canoes and skin boats of North America` (Washington: Smithsonian Institution, 1964).
The Maritimers' Museum in Virginia has the Adney collection of 150 model canoes. Many of his photos of the gold rush in the Klondike and at Nome, Alaska c. 1899; and Ontario c. 1930 are available online via the McCord Museum.
Researched by E3161 Victoria Edwards (RMC 2003)