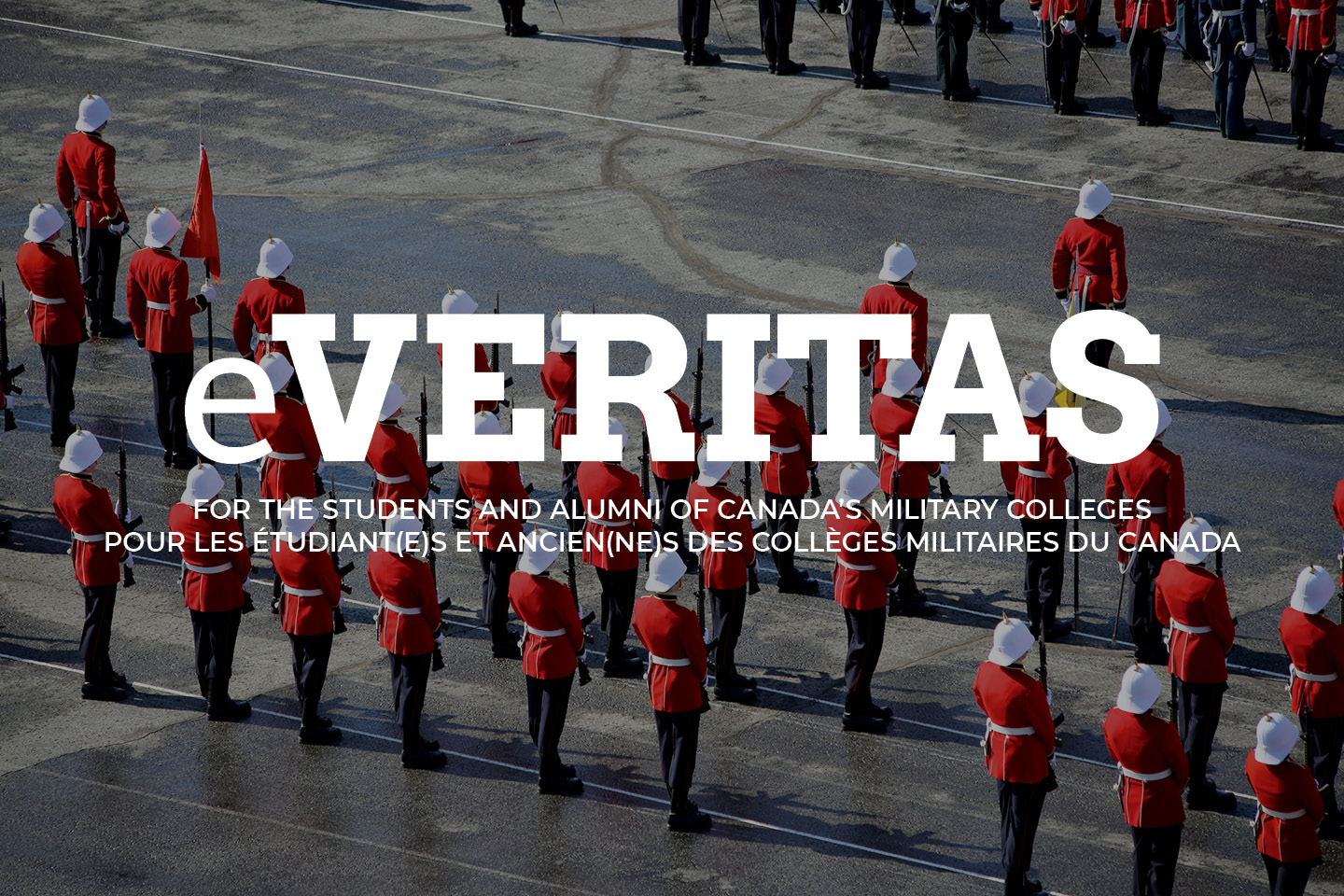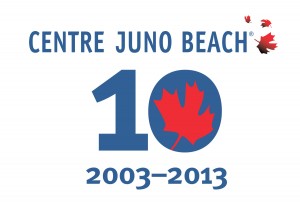 Ex-Cadets Help Canadians Walk in Footsteps of their Forefathers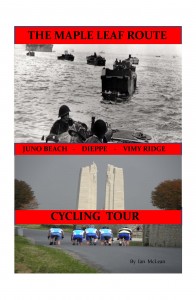 The dynamic duo of Ex-Cadets, #8249 Don Cooper and #8469 Jim Simpson from the Class of 1970 are back at it again having initiated a life-long relationship during their 4 year Mechanical Engineering program at RMC and by working together on a successful "lifting line theory" thesis project in 1969-1970.
Don and Jim purchased Simpson Environmental Corp. from Jim's family in 1999 with Don running the company for the past 13 years. Jim recently shut down his 30 year-old executive search practice and is now working with Don to assist in expanding this leading-edge, systems integration company in the potable water and wastewater treatment sector.
The relationship of these two Class of 1970 "brothers-in-arms" does not stop there. Don Cooper was a founding Director and Officer of the Juno Beach Centre Association (JBCA) and personally project managed the construction of the Juno Beach Centre (JBC) which is located at Courseulles-sur-Mer in Normandy, France where Canada's liberation forces landed on D-Day in 1944. The Centre was formally opened by the then Prime Minister Jean Chretien and the President of France on June 6th, 2003. The Juno Beach Centre has flourished during its first decade of existence and now hosts close to 60,000 visitors every year including numerous educational group visits from both Canada and the European continent. In the past year, Don recruited Jim to join him on the JBCA Board to assist in growing this not-for-profit association to the next level.
One new JBCA initiative driven by Jim Simpson is the Maple Leaf Route Cycling Tour. The Juno Beach Centre, as part of its 10th anniversary ceremonies on June 6th of this year will be supporting an inaugural Maple Leaf Route Cycling Tour event departing the JBC for a four-day, 220 km cycling tour of Canadian battlefield sites in Normandy. The tour will follow the Maple Leaf Route chronicled by Mr. Ian McLean, a current board member of the JBCA and author of a very captivating 138 page cycling tour guidebook. You can learn all about the MLR via the website at www.mapleleafroute.com.
The MLR cycling guidebook covers the route taken by Canada's forces during the Allied Normandy campaign in the late spring and summer of 1944. Ian created this unique guidebook to bring brand awareness and attention to the JBC Museum and to enable Canadians and European cycling enthusiasts to follow a prescribed route "in the footsteps of our Canadian forefathers" as they liberated France from German occupation during WWII. The inaugural ride will be kicked-off by General (Retired) Rick Hillier who is a Patron of the JBCA and who will be at the Centre participating in the 10th anniversary ceremonies. The 10th anniversary event is chaired by #S150 Peter Dawe who is an Associate Director of the JBCA.
The inaugural MLR cycle tour ride is open to all interested parties and will cover a modest route laid out by Ian in his guidebook. Jim and Don are hoping to attract a number of Ex-Cadets alone or with family members/friends to participate in this fun event. The riding will not be too challenging as the tour will cover the 220 kms over a four day period with stops at numerous WWII sites along the way each day and stopping for overnight accommodation and "libation" at very interesting Normandy pubs and hospitality locations.
For those interested in joining the JBC team on this historical event, please contact Jim Simpson directly at 905-939-9229 or via email at jsimpson@senvc.com. He will be able to further brief you on the tour itinerary, costs and logistical issues. Copies of the Maple Leaf Route Cycling Tour guidebook can be purchased via the MLF website via Amazon.com .
To learn more about the Juno Beach Centre Association, go to their website at www.junobeach.org. Give a thought to assisting the JBCA in its on-going fundraising efforts by buying a commemorative brick in the name of a family member or friend who was a veteran of WWII.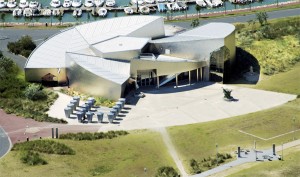 ___________________________________
Leadership Role in the Juno Beach Centre Association
Job Opportunity –
Executive Manager – Burlington, Ontario Head Office 
The Juno Beach Centre Association ("JBCA") is a not-for-profit (NFP) charitable organization established in Canada in the mid 1990's to build and manage a commemorative museum in France to herald Canada's contribution to the Allied efforts during WWII. The Juno Beach Centre ("Centre"), located in Courseulles-sur-Mer in the NW region of Normandy, was financed with private and public money, built on the site where Canada's soldiers landed on D-Day in 1944 and opened on June 6th, 2003. The JBCA is dedicated to the preservation of the memory of Canada's veterans who made the ultimate sacrifice for their country and to educating adults and children of today and future generations about the role Canadians played in preserving the freedoms we are privileged to enjoy. As the Association moves forward to fulfill the above mission, there is an immediate need to attract a strong, hands-on manager to lead the administrative, marketing and financial management aspects of JBCA's business in Canada as the Centre enters its second decade.
Working with the President and Executive Committee of the Board of Directors, the Executive Manager will have overall responsibility for operational management of the JBCA and its office in Canada and work closely with committees of the Board, staff at the museum in France and other key stakeholders to ensure that Executive and Board decisions are properly executed and operationalized. In addition, he/she will be very much involved in the development of the JBCA brand, creating awareness across Canada in a variety of business/educational /historical constituencies, fund and friend-raising, and the development of requisite communications strategies and programs to carry the JBCA's messages domestically and abroad.
The ideal candidate will possess sound leadership, management and administrative skills earned in a highly entrepreneurial business or NFP setting, have a good working knowledge of general accounting practices as it relates to a NFP organization, familiarity with software-based financial management tools, and a flair and background in marketing communications and event management. An ability to communicate in both of Canada's official languages and a prior military career would be deemed to be real assets in this recruitment project.
If you have a passion and respect for Canada's veterans and their contribution to our society, possess all of the hard and soft skills detailed above and would like to make your mark in the growth of a well-financed, nationally focused NFP organization, then please communicate your interest in writing to: JML Associates International via email at simpsonj@look.ca or via fax at 905-939-9449. Only those deemed to be qualified will be contacted by JML for further discussions relative to this role.