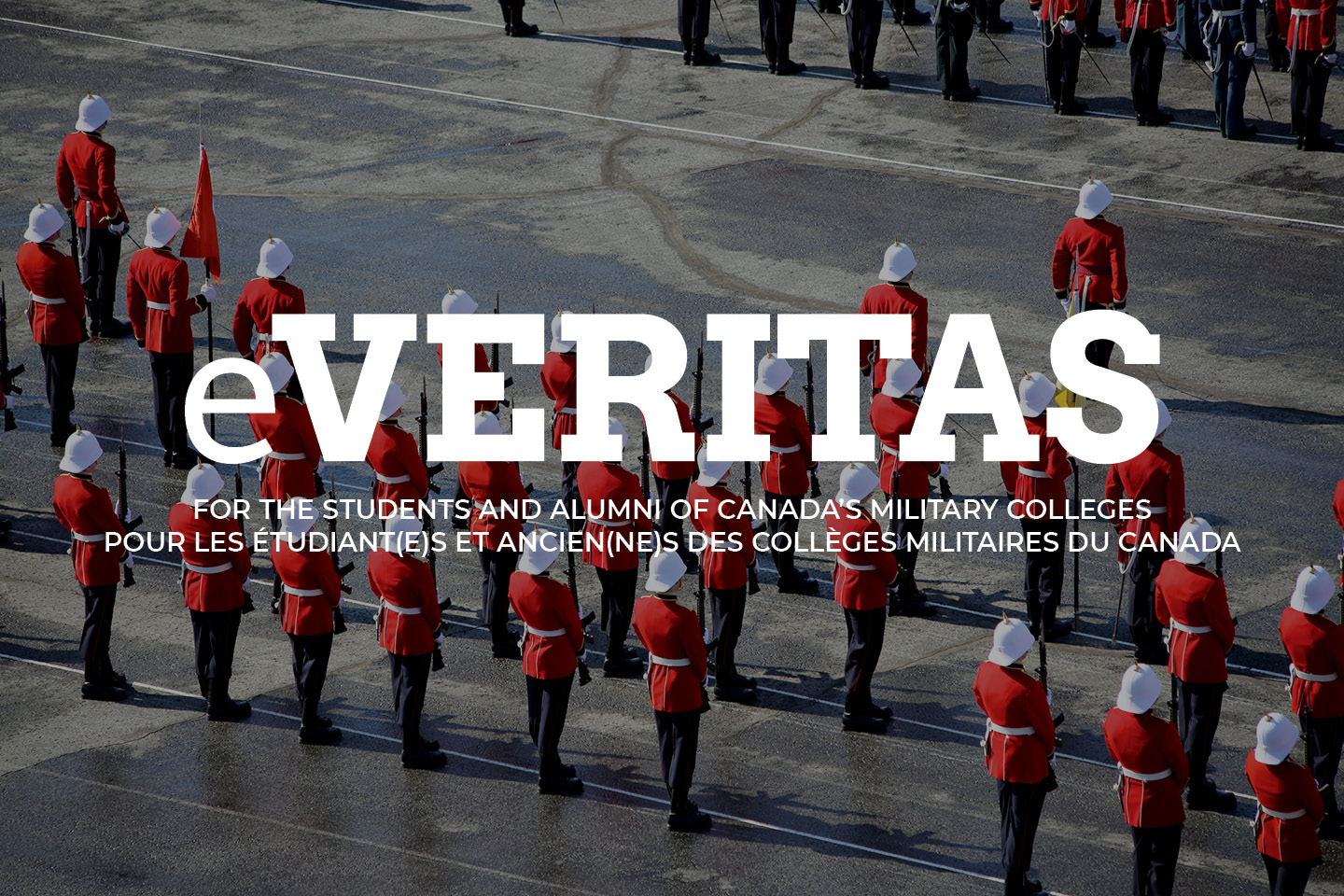 "You Will Always Be Ex-Cadets" Two Cadets Move to the Ranks
Article and Photos by 25366 Mike Shewfelt
In a ceremony held at the base of Mackenzie Building's Memorial Staircase, 26042 Eric Scott and 25988 Simon Parent formally relinquished their status as Officer Cadets and moved to the ranks of the Non-Commisioned members.
College Commandant 14835 BGen Eric Tremblay, who conducted the ceremony, told them "we're not really saying goodbye, as you'll always be ex-Cadets. So good luck, always remember where you came from, and ask plenty of questions. The tools you have learned here will serve you well."
Pte Scott is off to Gagetown in August for training as a Combat Engineer, while Pte Parent is awaiting a posting for training as an Avionics Technician.
____________________________________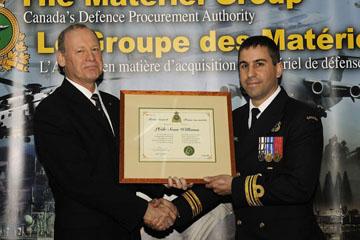 22131 LCdr Sean Williams Primary Group Coordinator with the Directorate of Maritime Management and Support (DMMS) was honoured with an ADM(Mat) Merit Award for his outstanding contributions to the achievement of DGMEPM and ADM(Mat) goals and objectives. He has demonstrated commitment, resolve and perseverance in the mission of delivering exceptional materiel support year over year. This includes working on the improvement of the internal delegation of National Procurement allocation. He has written the Navy's Readiness Direction, developed mission analysis options such as MOBILE and METRIC, and created a model used to help identify out year ADM(Mat) funding to the Fleet Maintenance Facilities (FMFs). In addition, he drafted several critical papers including the strategic importance of the FMFs, completed routine department reports, participated in numerous Materiel Sustainment and Management boards, and helped initiate new management boards such as the National Configuration Steering Group. His outstanding efforts all lead to the overall improvement in planning, executing, supporting, and reporting on materiel maintenance and accountability.
____________________________________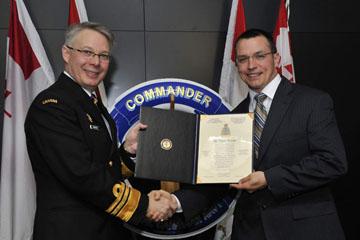 21866 Mr Pierre Tessier  was awarded the Commander Royal Canadian Navy Commendation. From September 2009 to June 2010, Pierre Tessier distinguished himself through his superlative performance as the lead MEPM representative for the Strategic Review (SR). In this very demanding task with exceptionally challenging deadlines, considerable senior scrutiny and relentless demand for more data and additional analysis, Mr. Tessier excelled, delivering work of exceptional quality.
____________________________________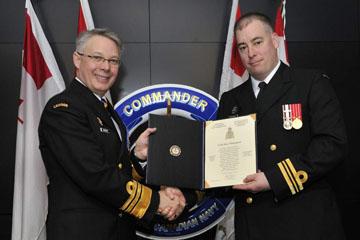 20405 LCdr Steve Whitehurst was awarded the Commander Royal Canadian Navy Commendation. Throughout fiscal year 09/10, a year of unprecedented challenge for the naval sustainment program, LCdr Steve Whitehurst distinguished himself through his superlative efforts as a member of MEPM's strategic planning team. His impressive work articulating the critical challenges facing the program in the future was pivotal and fundamentally helped to shape the future of the naval sustainment program.
 ____________________________________
Business boot camp: There's no life like it
"If there's ever a picture of a royal corgi on that leash, I'll be swamped,"
20602 Scott Harrigan   Article
NORAD in 2012 – Ever Evolving, Forever Relevant
12192 Lieutenant-General Tom Lawson with Captain Michael Sawler  Article
Column: Legal Traps of the Zero Moment of Truth
19894 Erin O'Toole  Article
FEATURED 212 PARTNERS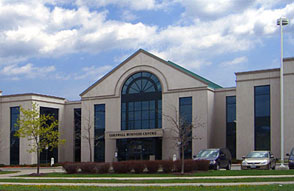 The Law Offices of 4803 Thomas H. Marshall, Q.C