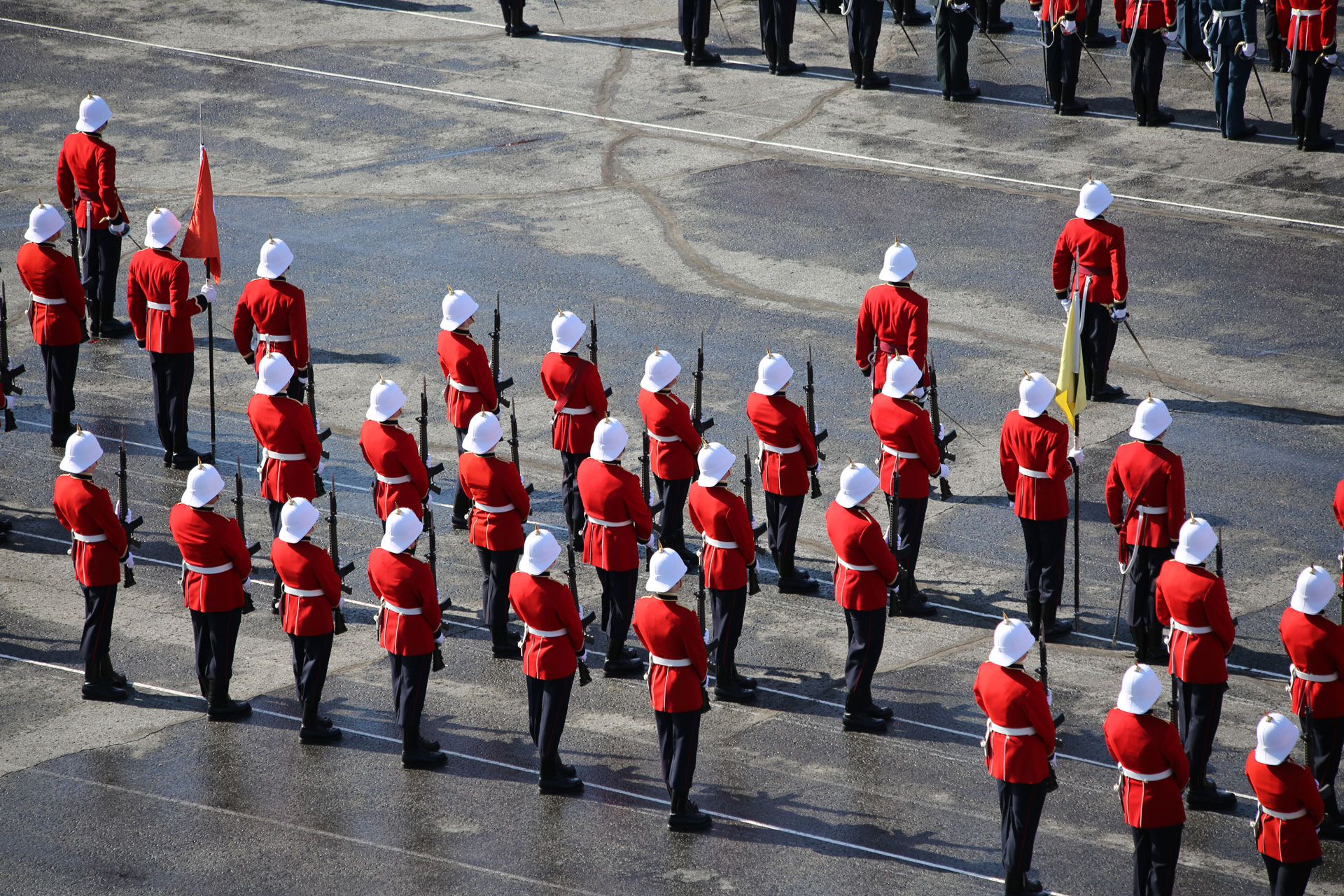 5576 Mr Leonard G Lee (RRMC RMC 1962) founded Lee Valley Tools, a small mail-order business selling gardening and woodworking tools across Canada in 1978 . He developed the family-fun enterprise into a multimillion-dollar enterprise that now has more than 900 employees and 11 retail outlets from Halifax to Vancouver. In 1985, he founded Veritas Tools Inc., Lee Valley's manufacturing arm. Today, the company holds 60 patents in the tool field. In 1991, he founded Algrove Publishing Ltd., specializing in woodworking and gardening titles. At the age of 60 Mr Lee founded Canica Design Inc., which designs and develops medical instruments and products. The road of Canica has been a rocky one but with perseverance, patience and a stubborn spirit, the company is thriving and innovating. He has a new project to establish mobile MRI trucks to visit hospitals fitted with a weather-proof door. Patients could walk or be brought to the truck in complete comfort. This would save the cost of outfitting each hospital with an expensive dedicated area for the MRI and would bring the service closer to the patient.
Source
____________________________________________
Cobourg native cited for bravery – 22512  Blair McNaught
By SHELBY PARKER – Northumberland Today – Cobourg, Ontario
Cobourg native Capt. Blair McNaught has been recognized with a Mention in Dispatches, a significant military honour, for acts of bravery and leadership during a dangerous mission in Afghanistan
On Dec. 8. 2007, Capt. McNaught and his small team scouted and set up location in enemy territory, Zangabad in the Panjwai District, and kept watch, allowing troops to come in with a better understanding of the area.
Capt. McNaught, the reconnaissance platoon commander, and his team called in 85 artillery fire missions, 10 airstrikes and 20 sniper engagements.
Because of their skill in operations, all members of the reconnaissance team came home without any major physical injuries.
"We were their eyes and ears," Capt. McNaught told theCobourg Daily Star,noting the importance of the team to any mission.
He spoke by phone from Quebec where he is on a break. In March, he will head out on his third tour of duty in Afghanistan, working with the Counter Improvised Explosive Devices team. He will work on the roadside bombs that have killed so many Canadian soldiers, including three on Saturday.
Born in Cobourg, Capt. McNaught graduated from Port Hope High School before going to the military base in St-Jean, Quebec, in June, 1998 for basic training.
In 2003, he received his bachelor of arts degree in business administration from Royal Military College in Kingston.
After his first tour of duty in Afghanistan in 2004 as duty officer at battalion headquarters, he returned to Canada and joined the parachute company of 3R22R and completed pathfinder training and military freefall parachute training in Trenton.
During his second tour of duty in July, 2007, he took part in 15 battalion level operations and was responsible for his team to prepare the battlefield for "follow-on forces."
The Mention in Dispatch is a long-honoured tradition dating back to military men being mentioned in reports to kings and queens about their work in combat. It remains a significant and national honour and limited to those during operations services in the field.
A total of 58 Mention In Dispatches insignias, along with other decorations, were presented to several Canadian Forces members on Dec. 2, 2008 by Gen. Walt Natynczyk, chief of the defence staff, at Valcartier Garrison, Quebec. Capt. McNaught was unable to attend the ceremony because he was training in Edmonton for his next tour of duty.
While he said he is humbled by the citation, Capt. McNaught said it is his team that deserves the credit.
"It was my group, my guys that got it done," he said.
Capt. McNaught's citation reads, "For his exceptional leadership and professionalism, in Afghanistan, on 8 December 2007. After a dangerous night insertion, he and his team held an over-watch position in enemy territory, allowing for the provision of tactical intelligence to the operations centre and the forces engaged in combat."
He said he and his men got into their position just before sunrise and stayed there until sundown.
"We didn't eat anything all day. It was nonstop," he said.
During the day, they were hit with blind fire by enemy troops.
"We couldn't open fire because that would have given away our location," he explained.
Although Capt. McNaught understands the dangers of the work, he feels it's his military duty to go where he is needed.
"It's not a holiday spot," he said with a laugh, but added it's not like "what you see in the movies," either.
"It's notSaving Private Ryan over there," he said.
"It's hard to explain sometimes . . . We're doing some good work over there," he said, but noted even his parents, who still live in the Port Hope area, find it hard to understand.
He said he has seen changes each time he goes back, and that is what drives him to return.
In recognition of the honour, Capt. McNaught will be entitled to wear a bronze oak leaf.
____________________________________________

Minor gain, major coup –
Queen's student wins national stock market event by making 5% profit
6513 John Bart (RMC '65) …sponsored the tournament…
By ANN LUKITS, WHIG-STANDARD STAFF WRITER
Max Zhang makes the 25-minute walk from his apartment at Princess and Victoria streets to Queen's University at least twice a day and he hates it.
So when Zhang learned last week that he had won $10,000 in a national stock market tournament for university and college students, he had only one thought: "I'll never have to walk to school again."
For a few fleeting moments, Zhang, a healthy second-year commerce student, considered hiring a cab to transport him back and forth to campus but then common sense prevailed.
"Realistically," he said, "I'll probably just reinvest it."
Zhang won the contest by doing what many investors think is impossible these days: He made money on the stock market. He made 5% on his investment of $1,000, beating 60 other students or teams of students from across the country who were competing for the $10,000 first prize.
John Bart, a Royal Military College graduate who founded ShareOwner Education Inc., the company that sponsored the tournament, said Zhang showed the world that "it can be done, against all odds."
"This is a David and Goliath situation," Bart said. "Goliath is the market on a rampage and Max is David fighting it off and gaining 5%."
Zhang, who grew up in Kanata, learned about the tournament through a campus club and decided to enter, with his parents' per mission, of course. The contest rules required him to invest $1,000 of his own money, selecting from a list of 150 "growth" stocks pre-selected by the company. Over the next 11 months, Zhang carefully bought and sold stocks, while all around him the market was imploding.
Bart calls Zhang's success a "remarkable achievement."
"Throughout the tournament, as I understand it, he initially bought some stocks, watched them, switched into others and watched them run for a while," Bart said. "He really did pay attention and what's really remarkable is that he had the courage to handle himself sensibly."
"He didn't throw in the towel early on when all of this chaos started," Bart said.
Bart said the markets were in good shape when the tournament started on Jan. 2 but quickly "went into the tank." During the tournament period, the leading stock markets lost a record 33%. Nineteen of the 60 competitors found the volatility too scary and bought only one or two stocks. Meanwhile, Zhang and the rest of the contestants "hung in there," he said.
"We gave them access to our education so they would have some criteria with which to compare companies," Bart said. "As long as you see a company's revenues and earnings growing, it doesn't matter that the whole market is going down."
Zhang said that his portfolio actually started to "outperform" when the stock market began to drop. Even so, he had his parents' permission to lose the initial $1,000 investment. They told him not to worry about the money, that "it was like tuition to learn how to do finance."
"And I was like, 'OK, I'll just do it,' " Zhang said.
This was only the second year of the stock market competition and the first time it was limited to post-secondary students. The 2007 tournament was held, in part, to celebrate ShareOwner's 20th anniversary and was open to all investors, including students.
"The person who won the 2007 tournament was one of our customers and he didn't really need the $20,000 top prize," Bart said. "So this year, because we saw a lot of students were interested, we decided to just make the tournament for university and college students."
Bart said he hopes to find more sponsors so he can expand the competition, possibly to include high school students. Part of being successful at investing, he said, is to start early, when you have time on your side.
Zhang said that he learned a couple of important lessons from the tournament: Be patient and do your homework.
"Patience is probably the biggest lesson I learned from this," he said. "Don't sell a stock because it goes down and don't buy a stock because it goes up. Trust your own decisions."
The second-place prize of $5,000 went to Isabelle Falardeau of University of Ottawa, who had a 2% gain on her $1,000 investment. Third prize of $1,000 went to Bruce Lee of University of British Columbia, who ended the competition with a 2% loss on his portfolio but, with his prize earnings, nearly doubled his money.
____________________________________________
Charting a straight course through economic turbulence
7344 Robert Brown
US Meritorious Service Medal awarded to ship's captain
16707 Darren Hawco
Exercise practises task force integration
12286 Nigel Greenwood
22067 Brent Peardon recently passed his "check ride" for the CU-170 Heron UAV at CFB Suffield. Source
1000 soldiers deploy to northern Ontario
13718 John Collin
Trainers help soldiers avoid repeating mistakes
23199 John Maerz
Book examines CF efforts in Afghanistan
11430 Rob Walker
Lessons Learned for ATAC
19405 Geoff Robinson
An emotional departure
20591 Luc Girouard
Griffon firepower: a new frontier
22337 Mathieu Bergeron
24055 2Lt Matt Setlack – Aerospace engineer