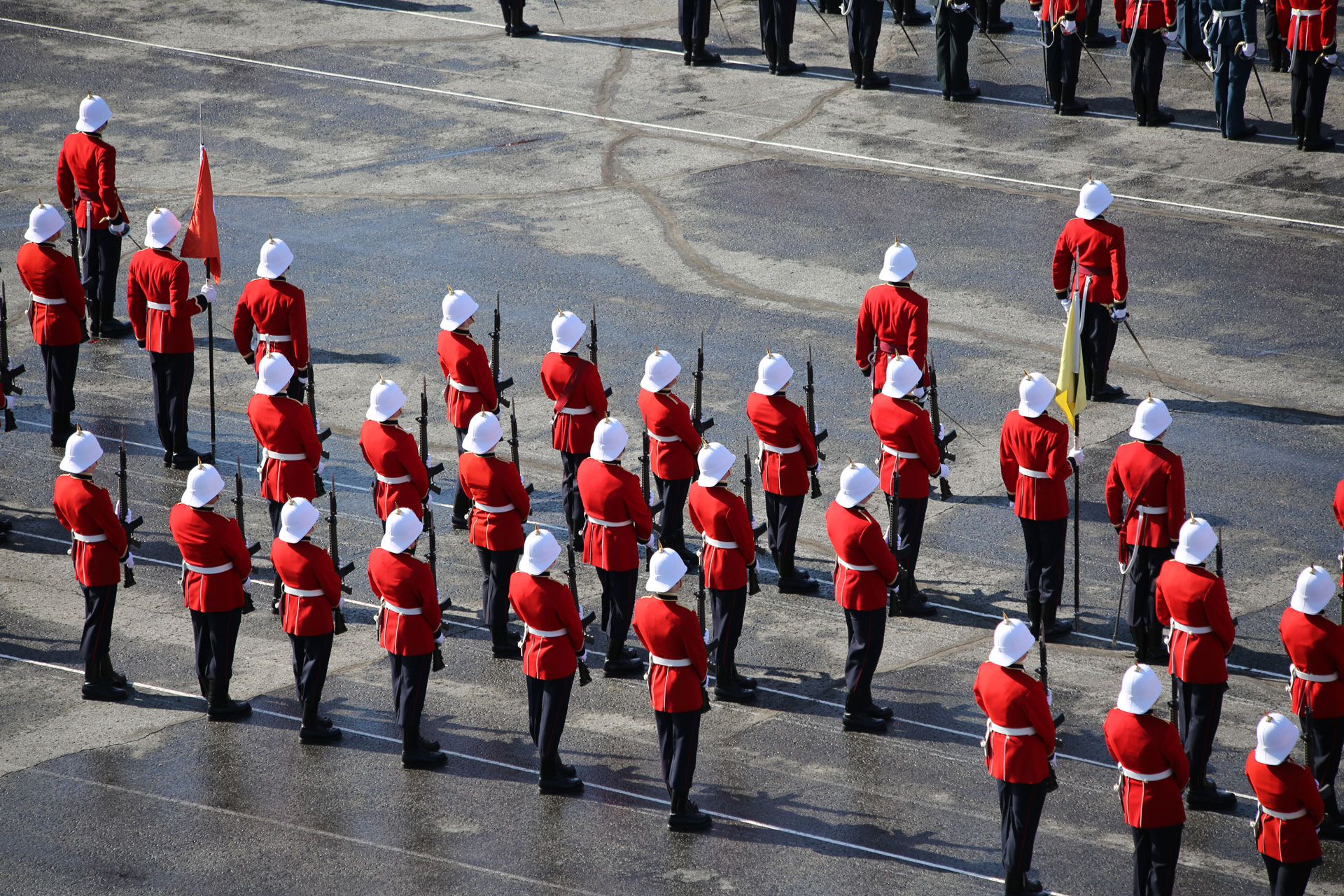 New CF Ombudsman: 9485 Pierre Daigle
OTTAWA – The Honourable Peter Gordon MacKay, Minister of National Defence and Minister for the Atlantic Gateway, is pleased to announce the appointment of 9485 MGen (Ret'd) Pierre Daigle (CMR 1973) as the new Ombudsman for the Department of National Defence (DND) and the Canadian Forces (CF). Mr. Daigle succeeds Ms. Mary McFadyen, who provided strong leadership and direction for this office during her 14 month tenure as interim Ombudsman.
"Mr. Daigle brings to this position an outstanding record of professionalism and a proven track record of advocating on behalf of the men and women in the Canadian Forces," said Minister MacKay." He has an understanding of the needs and challenges facing members at all stages of their career, from recruitment to overseas deployments, and has consistently been a force for change, innovation and partnership."
Mr. Daigle's extensive experience will help him in his new role of investigating matters related to the defence community and the welfare of its members and employees. Mr. Daigle has held leadership positions at every rank during his 36 years spent in the CF. He has commanded forces in Haiti and the former Yugoslavia, and has consulted and advised government departments. His excellent managerial skills earned him the position of Commander of the Canadian Forces Recruiting, Education and Training System where he oversaw a staff of thousands. Mr. Daigle's strong ability to provide strategic advice led to his appointment as a strategic advisor on Homeland Security, where he participated in high-level multinational discussions.
Created in 1998, the CF Ombudsman is an independent office that contributes to the continual improvement of the CF and the Defence community by working to ensure the fair treatment of its more than 100,000 members. Reporting directly to the Minister of National Defence, the office serves as a direct source of information, referral, and education for the men and women of the DND and the CF as well as investigating and reporting on matters that affect the welfare of its members.
For more information on the Office of the Ombudsman, see:
http://www.ombudsman.forces.gc.ca/cu-cn/index-eng.asp
_______________________________________________________________
Forces want to hire a few good retirees
Allan Woods
OTTAWA BUREAU – The Toronto Star
Forces want to hire a few good retirees
Defence chief promises to fast-track re-enrolment in drive to pump up dwindling military ranks
February 28, 2009
OTTAWA – The Canadian military wants to lure recent retirees back into uniform to stop the retreat from its ranks.
Gen. Walter Natynczyk, the chief of defence staff, said yesterday soldiers, airmen and sailors who have taken early leave from the Forces will be allowed to have their old jobs back if they're having second thoughts about their new careers.
The new policy aims to get members who have been out of the Forces for five years or less re-enrolled within 30 days, expediting a process that usually takes between six months and one year.
"Industry is hiring my early retirees because of the great leaders that they are. What I have to say to them is that if their new careers don't work out for them, I would be pleased to welcome them back into the force as long as they remain fit," Natynczyk said in a speech to an Ottawa defence conference.
"If they want back in within five years, we'll expedite their re-enrolment. I want them back in serving within 30 days."
The move is an attempt to stop the high rate of departure from the military at a time when the Conservative government wants to boost overall numbers. Attrition from early retirement or for other reasons jumped to 9 per cent from 6.5 per cent last year, the Department of National Defence announced last month. Overall personnel growth in the military last year was just 628.
Natynczyk later told reporters his pitch to recent retirees is the expansion of an offer the air force has been making for several years to pilots and technicians who leave the force to work for private airlines and then consider coming back when the industry falls on hard times.
"The air force has been doing this on an active basis because every one of those pilots represents millions of dollars in terms of experience and skill sets and so on, so we want to get them back," Natynczyk said. "The current effort is to expand that across the board."
He added in his speech that the Canadian Forces must also do a better job of making the military life easier for families, citing the grievances of spouses and children concerning health care, education and employment as among the top reasons for personnel opting for early retirement.
"We've got to make sure that we address our family issues because it's also part of retention," he said. "I am dedicated to addressing these shortcomings with all of the leadership of the (Canadian Forces)."