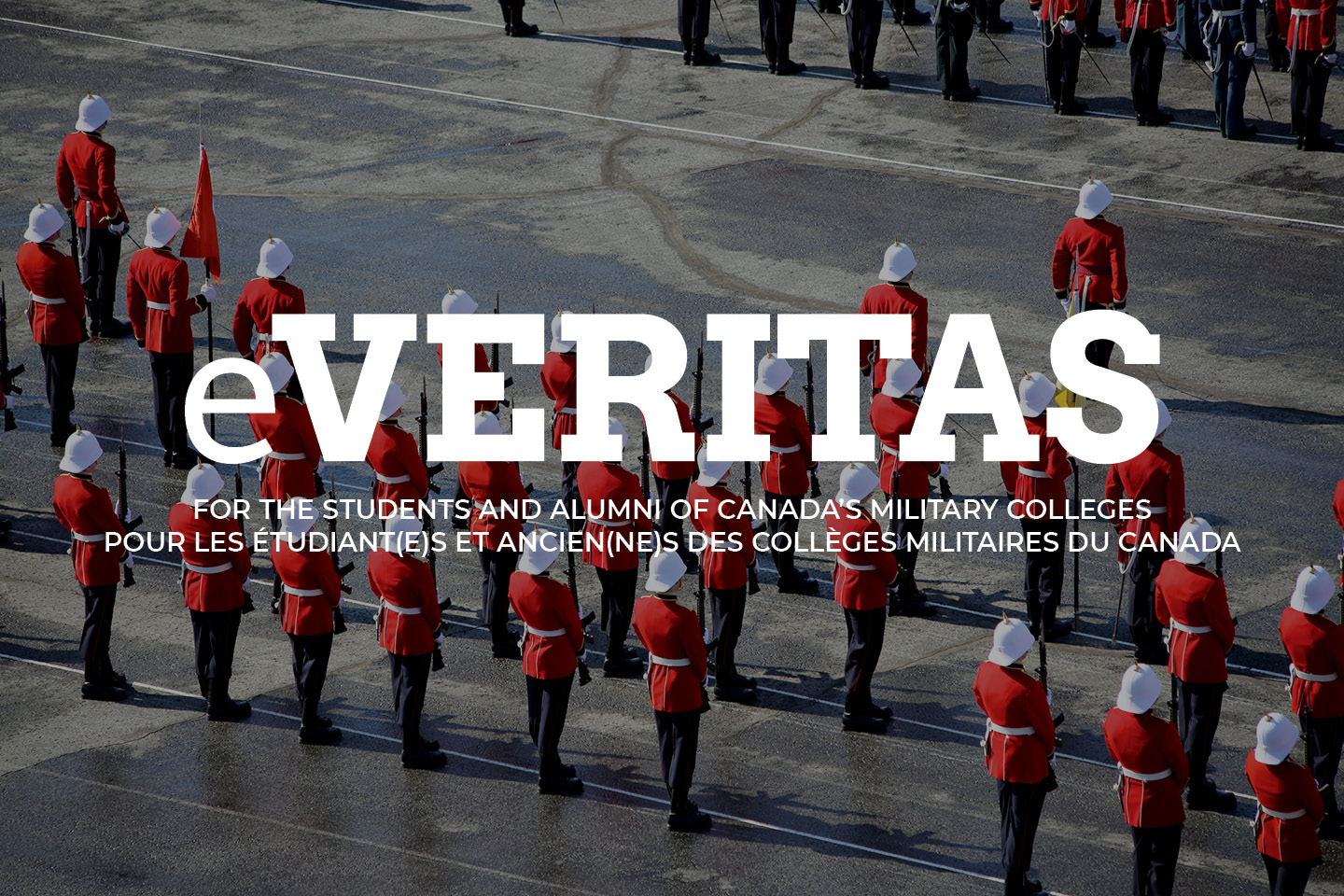 "Always a Leader. The lives of Danny McLeod". Now Available
The book is close to 400 pages. – Contact the author – Ted Nurse [tednurse41@gmail.com] for purchasing and delivery details.
 __________________________
""Placing our five intelligence collection units under a single commander will allow us to better integrate our activities,"" said 11603 Major-General Rousseau. ""The new group will help synchronize and prioritize intelligence collection to the benefit of the whole defence community; a transformative and exciting change indeed.""
""The discussions made possible by these meetings are of enormous value for exchanging information on current operations, and addressing issues of security concern, such as the situation in Syria, with our defence counterparts,"" said 12192 General Lawson.
"This is right out of something you would see during the Soviet era," 15488 Sean Bruyea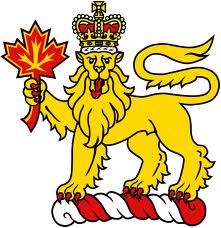 Governor General Presents 38 Military Decorations at Rideau Hall
(At least ten with a Military College Connection)
MERITORIOUS SERVICE DECORATIONS (MILITARY DIVISION)
Meritorious Service Cross (Military Division)
13337 Major-General Stuart A. Beare, C.M.M., M.S.C., M.S.M., C.D.
As the deputy commander of the military police within the NATO Training Mission–Afghanistan from June 2010 to July 2011, Major-General Beare led the largest build-up of police forces in the mission's history. Working tirelessly with his Afghan counterparts and commanding a diverse, multinational organization, he built a solid foundation for the Afghan National Police and positioned the organization for ongoing success. Major-General Beare's leadership and strategic vision had a profound and lasting impact on the success of the mission.
13551 Lieutenant-General Guy Robert Thibault, C.M.M., M.S.C., C.D.
As chairman of the Inter-American Defense Board (IADB) since June 2010, Lieutenant-General Thibault has demonstrated energy, enthusiasm and diplomatic skill in leading this complex and diverse multilateral group. He is lauded for his interpersonal skills, his sensitivity to national differences of opinion, and his intellectual ability to astutely frame and convincingly articulate a vision for the reform and evolution of the IADB. His efforts have significantly added to Canada's esteem within the board and to the advancement of Canada's engagement toward the Americas.
Meritorious Service Medal (Military Division)
17290 Lieutenant-Colonel Suzanne Marie Bailey, M.S.M., C.D.
Lieutenant-Colonel Bailey's leadership and creative initiative were instrumental in developing and implementing the Road to Mental Readiness program. As the chair of the Mental Health Education Advisory Committee, she also sits on the NATO Working Group on mental health education. She has built strong relationships with such organizations as the Mental Health Commission of Canada to share her knowledge and to help personnel improve their mental resiliency. Lieutenant-Colonel Bailey's dedication and passion brought great honour to the Canadian Armed Forces.
21616 Major Joseph Éric Stéphane Briand, M.S.M., C.D.
Major Briand commanded a team of mentors deployed to Afghanistan from November 2010 to June 2011, where he distinguished himself by his exceptional strategic acumen. With extraordinary initiative, he professionalized the efforts of the Afghan National Army on several occasions, both while stationed in garrison and in the field. Major Briand's keen planning sense, resilience and composure contributed greatly to the operational success of the coalition forces.
21136 Major Derek John Chenette, M.S.M., C.D.
While deployed to Afghanistan from August 2011 to February 2012, Major Chenette excelled as commanding officer of the Regional Military Training Centre–North. He overcame the challenges of being stationed 400 kilometres from NATO headquarters, at the end of complex lines of communications, and delivered an exceptional mentoring program focused on empowering non-commissioned officers and encouraging individual accountability. Drawing praise from NATO leadership, Major Chenette's unit was considered one of the most effective in the country, bringing great credit to the Canadian Armed Forces.
21094 Major Jay Lyman Indewey, M.S.M., C.D.
Major Indewey demonstrated leadership and professionalism as operations officer of the Joint Task Force National Support Element from October 2009 to May 2010. He ensured the provision of exceptional combat service support to Canadian and coalition forces in Afghanistan. In addition, he enabled the mentoring of and partnering with the combat service support kandak of the Afghan National Army. Major Indewey's remarkable efforts improved the capabilities of the Afghan National Army and contributed directly to operational success in Afghanistan.
20634 Major Yannick Lemieux, M.S.M., C.D.
Major Lemieux was deployed to Afghanistan as part of the Mission Transition Task Force from July to December 2011. As senior communications advisor and commander of Group Headquarters and Signal Squadron, he coordinated the delivery of impeccable communications support and developed an exemplary reduction plan. His leadership, determination and knowledge ensured that the closure of the Canadian communications infrastructure went smoothly while maintaining operational effectiveness during the process.
18880 Commander Bradley Alan Peats, M.S.M., C.D.
As commanding officer of HMCS Vancouver from August to December 2011, Commander Peats ensured his ship's maximum effectiveness during NATO operations in the Mediterranean. Initially supporting international efforts in Libya before moving east to conduct counter-terrorism operations, he established HMCS Vancouver as a leading ship within the NATO contingent. Commander Peats' leadership and diplomatic command ensured the ship's operational success, bringing credit to Canada and supporting our NATO allies.
16340 Colonel Joseph Paul Alain Pelletier, M.S.M., C.D.
From March to September 2011, Colonel Pelletier served as air component commander of Operation MOBILE, Canada's contribution to NATO's military operation in Libya. An experienced officer, he took initiative from the outset of the mission and reviewed the rules of engagement, the Chief of the Defence Staff's targeting directives and other instructions to optimize the use of force throughout the mission. Colonel Pelletier's leadership and the specific guidelines that he introduced helped to ensure the operational and tactical success of the mission.
Chief Warrant Officer Anthony James Slack, M.M.M., M.S.M., C.D. – Former RMCC – College Chief Warrant Officer
As regimental sergeant-major of the Consolidated Fielding Centre from July 2011 to July 2012, Chief Warrant Officer Slack successfully trained and equipped over 21 000 Afghan soldiers. Most notably, he created a mentoring program that was vital to the empowerment and educational growth of senior non-commissioned officers. Chief Warrant Officer Slack's efforts supported the fielding of 70 newly formed Afghan National Army units, bringing great credit to the Canadian Armed Forces.
FACT SHEET ON MERITORIOUS SERVICE DECORATIONS
The Meritorious Service Decorations include a military division and a civil division, with two levels each: a medal and a cross. The military division recognizes individuals for their outstanding professionalism and for bringing honour to the Canadian Forces and to Canada. The civil division recognizes individuals who have performed an exceptional deed or an activity that brought honour to the community or to Canada.
The Meritorious Service Cross (Military Division) recognizes a military deed or activity that has been performed in an outstandingly professional manner, according to a rare high standard that brings considerable benefit or great honour to the Canadian Forces.
The Meritorious Service Medal (Military Division) recognizes a military deed or activity performed in a highly professional manner, according to a very high standard that brings benefit or honour to the Canadian Forces.
These decorations are an important part of the Canadian Honours System, which recognizes excellence. Meritorious Service Decorations honour either a single achievement or an activity over a specified period. The Meritorious Service Decorations are open to both Canadians and non-Canadians.
Anyone may nominate an individual for the civil division of the Meritorious Service Decorations, while military candidates are recommended by the chief of the Defence Staff. Nominations and awards may be made posthumously, but nominations for activities that occurred prior to June 1984, the year in which the honour was first created, are not accepted.
Source – If we missed someone with the Military Colleges connection, please accept our apology and let us know with a comment below.