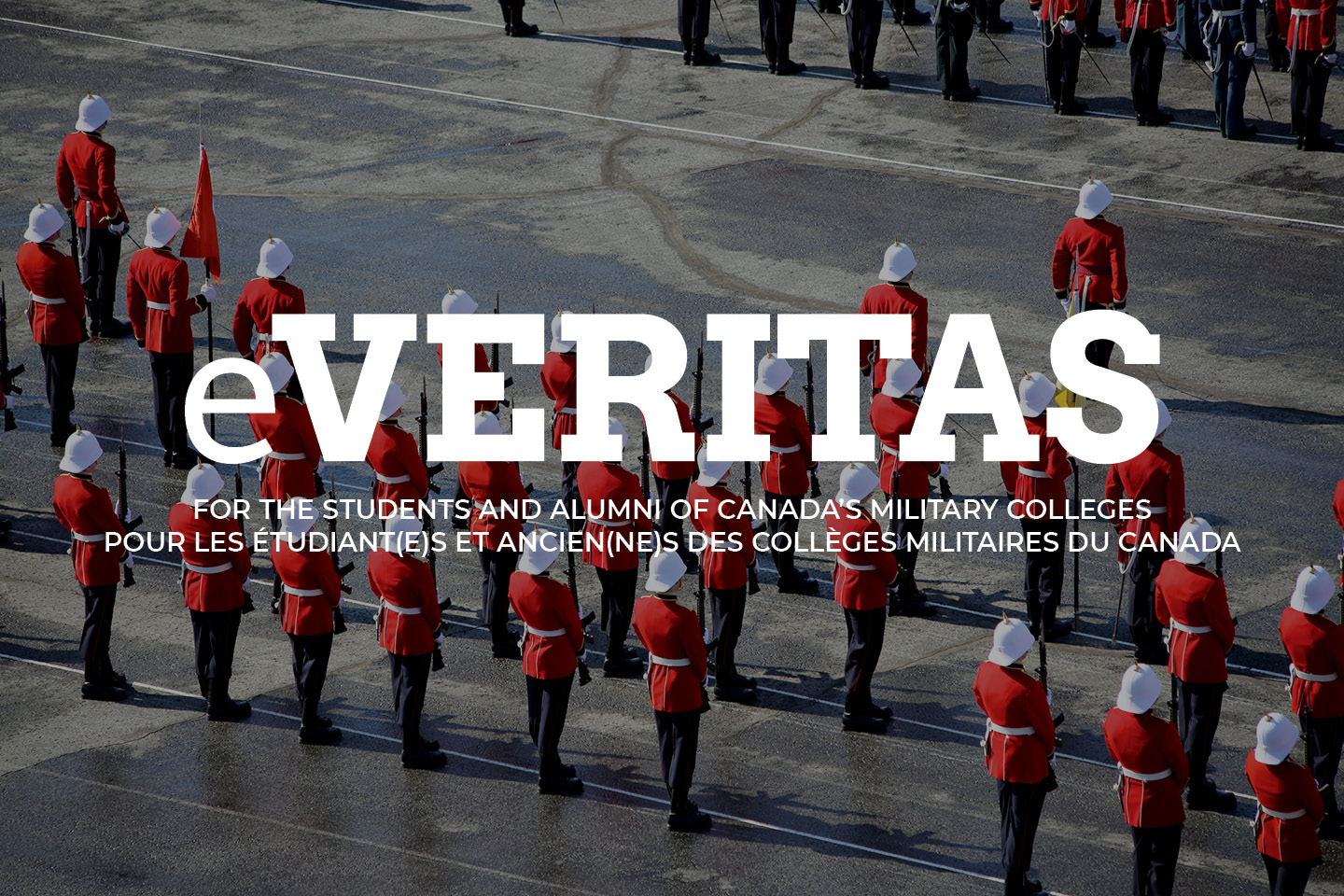 SUBJ: RETIREMENT – 15687 CAPTAIN(N) KURT SALCHERT, CD, RCN – RRMC Class of 1986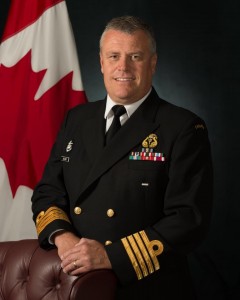 1. AFTER NEARLY 32 YEARS OF LOYAL AND DEDICATED SERVICE TO QUEEN AND COUNTRY, CAPT(N) KURT SALCHERT IS SWALLOWING THE ANCHOR AND WILL CELEBRATE HIS RETIREMENT FROM THE ROYAL CANADIAN NAVY ON MONDAY 21 OCTOBER 2013.
2. KURT S DECISION TO JOIN THE NAVY WAS STRONGLY INFLUENCED BY SEVERAL FACTORS: HIS PARENTS WHO FOSTERED HIS LOVE FOR SAILING AND HIS DEEP RESPECT FOR THE SEA, BY HIS HOME TOWN COMMUNITY OF POWELL RIVER, BC WHICH HAS MAINTAINED RICH TIES TO THE NAVY OVER MANY DECADES, AND BY HIS EXPERIENCES AS A ROYAL CANADIAN SEA CADET WHICH ALLOWED HIM TO TRAVEL AND EXPLORE A WORLD BEYOND THE CONFINES OF COASTAL BRITISH COLUMBIA. RUMOURS THAT HE WAS PURSUED INTO A NAVAL CAREER BY CREDITORS, TO ESCAPE THE CIRCUS, OR TO AVOID THE LONG ARM OF THE LAW ARE SOMEWHAT EXAGGERATED
3. KURT ENROLLED IN THE CANADIAN ARMED FORCES IN 1982 AND WAS COMMISSIONED AS A SUB LIEUTENANT UPON GRADUATION FROM ROYAL ROADS MILITARY COLLEGE IN 1986. AFTER COMPLETING INITIAL NAVAL TRAINING IN ESQUIMALT, HE JOINED THE FLEET IN 1987. KURT HAS HELD A VARIETY OF SEA GOING AND JOINT STAFF APPOINTMENTS AND HAS SERVED IN VIRTUALLY EVERY CLASS OF MAJOR WARSHIP SINCE THE DAYS OF THE INTREPID STEAMER. HIS OPERATIONAL TOURS INCLUDE DEPLOYMENT ON OPERATION FRICTION (CANADA S CONTRIBUTION TO THE 1991 GULF WAR), TWO DEPLOYMENTS ON OPERATION FORWARD ACTION (THE MULTINATIONAL EMBARGO AGAINST HAITI), APPOINTMENT AS A UNITED NATIONS MILITARY OBSERVER IN CAMBODIA, AND DEPLOYMENT AS A MEMBER OF THE CANADIAN FORCES LIAISON TEAM TO UNITED STATES CENTRAL COMMAND IN TAMPA AND QATAR
4. A REAL SUCKER FOR PUNISHMENT, HE COMPLETED A MASTER OF DEFENCE STUDIES DEGREE FROM THE ROYAL MILITARY COLLEGE OF CANADA IN KINGSTON WHILE ATTENDING THE CANADIAN FORCES COLLEGE IN TORONTO AND WHILE BALANCING THE JOYS AND DEMANDS OF TENDING TO A 2 YEAR OLD SON AND A NEWBORN DAUGHTER
5. CAREER HIGHLIGHTS INCLUDE BACK TO BACK COMMANDS OF HMCS VANCOUVER AND VENTURE, THE NAVAL OFFICERS TRAINING CENTRE, AND MOST RECENTLY HIS SELECTION TO SERVE IN WASHINGTON DC AS THE CANADIAN LIAISON OFFICER TO COMMANDER NORTH AMERICAN AEROSPACE DEFENCE COMMAND WHERE HE CULTIVATED STRONG COLLABORATIVE RELATIONSHIPS WITH STAKEHOLDERS AND DECISION MAKERS FROM AROUND THE GLOBE TO ADVANCE CANADIAN AND UNITED STATES BINATIONAL STRATEGIC INTERESTS
6. ALTHOUGH THE PAST THREE DECADES HAVE BEEN A BLAST, KURT HAS DECIDED TO PURSUE FRESH OPPORTUNITIES AND HAS PLANTED FAMILY ROOTS IN THE IDYLLIC RURAL AND MARINE SETTING OF DEEP COVE ON THE SAANICH PENINSULA WITH THE LOVE OF HIS LIFE, LARA, (17955 Lara Salchert (nee Boole) RMC Class of 1991). THEIR TWO CHILDREN, VICTOR AND ELIZABETH, AND THEIR BELOVED BOSTON TERRIER, WINSTON
7. A FAREWELL FUNCTION WILL BE HELD AT THE VENTURE GUNROOM THE CRADLE OF THE ROYAL CANADIAN NAVY ON MONDAY 21 OCTOBER 2013 FROM 1130 TO 1330. THIS DATE ALSO MARKS THE OCCASION OF THE 208TH ANNIVERSARY OF THE BATTLE OF TRAFALGAR, SO WHILE THERE MAY BE AN INCLINATION BY SOME TO SPORT A TRICORN, BREECHES, FULL DRESS TAILCOATS AND BOAT CLOAK, DRESS OF THE DAY (CIRCA 2013) IS PERFECTLY SUITABLE. BUCKING THE UNFORTUNATE TREND TOWARDS SEEK ING HANDOUTS OR CHARGING ADMISSION FEES (SEE PARA 2 REF CIRCUS), KURT WILL FULLY FUND THIS FUNCTION. EXPRESSIONS OF CONGRATULATIONS, ANECDOTES, AND INSIDIOUS SCUTTLEBUTT CAN BE SENT BY EMAIL TO BRADLEY.PEATS@FORCES.GC.CA. THOSE WISHING TO ATTEND IN PERSON ARE REQUESTED TO INDICATE SO TO MRS. MARIA LECINANA AT MARIA.LECINANA@FORCES.GC.CA OR BY TELEPHONE AT 250-363-2037
8. ATTRIBUTION FOR THE FOLLOWING QUOTE CANNOT BE VERIFIED ALTHOUGH MARK TWAIN IS OFTEN CITED – LIFE IS SHORT, BREAK THE RULES, FORGIVE QUICKLY, KISS SLOWLY, LOVE TRULY, LAUGH UNCONTROLLABLY, AND NEVER REGRET ANYTHING THAT MADE YOU SMILE. TWENTY YEARS FROM NOW, YOU WILL BE MORE DISAPPOINTED BY THE THINGS YOU DID NOT DO THAN THE ONES YOU DID. SO THROW OFF THE BOWLINES. SAIL AWAY FROM THE SAFE HARBOR. CATCH THE TRADE WINDS IN YOUR SAILS. EXPLORE. DREAM. DISCOVER.