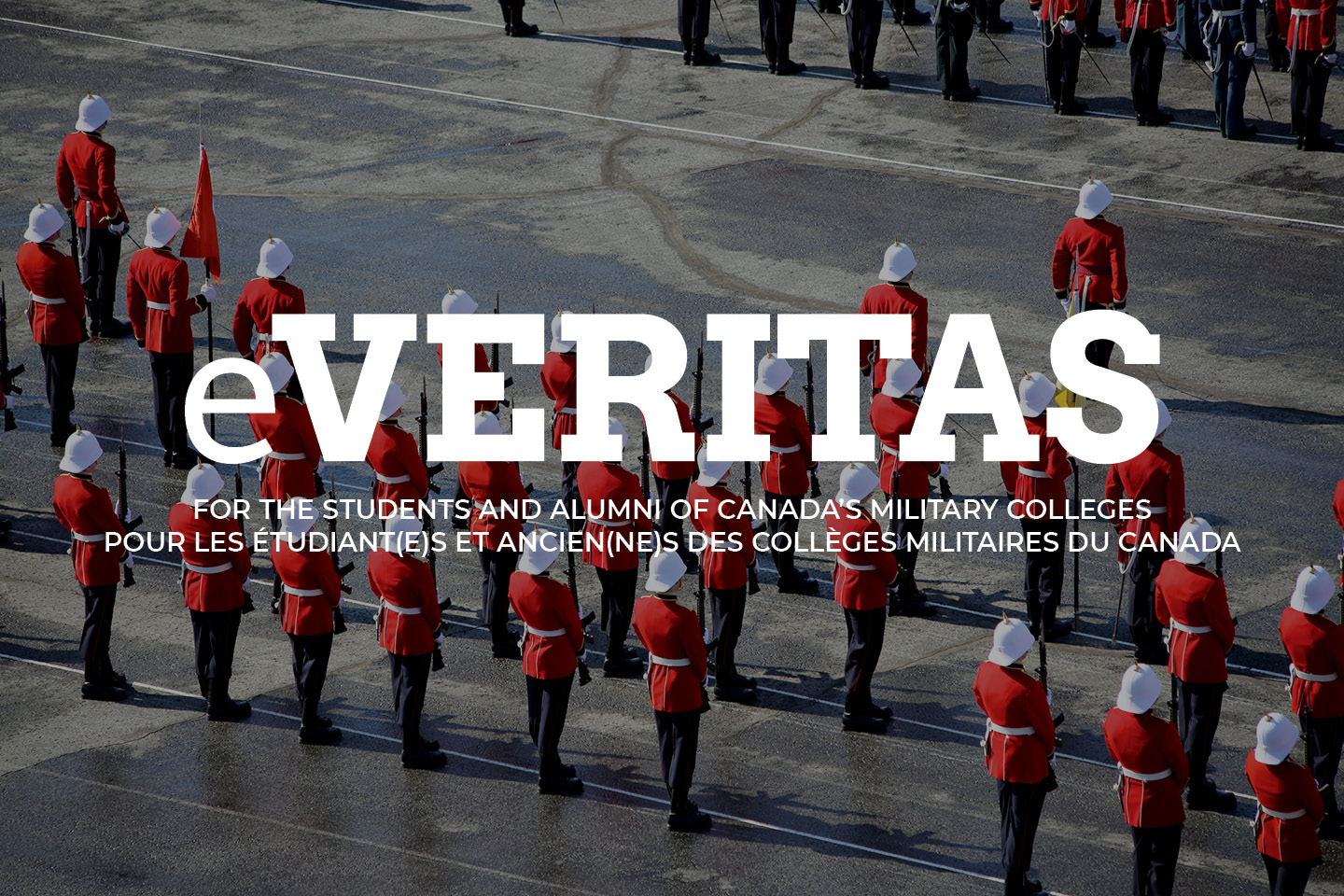 Thursday, March 4, 2010 – Biox Corporation (Two Ex Cadets) Opens the Market
14971 Tim Haig (RMC 1985) , President and CEO and 16890 Kevin Norton (RMC 1990), Co-Founder, BIOX Corporation joined Ungad Chadda, Senior Vice President, Toronto Stock Exchange, TMX Group to open the market. BIOX Corporation is a renewable energy company, which operates a 60 million litre per annum biodiesel production facility that the company designed and built in Hamilton, Ontario. Their patented production process utilizes a wide variety of feedstocks ranging from pure seed oils, animal fats and recovered vegetable oils with no change to the speed of the production process. BIOX Corporation trades on Toronto Stock Exchange under the stock symbol BX.  (Also to note, Nak Paik, Vice President of Operations (pictured, centre – of Korean descent) at BIOX served with General Walt Natynczyk in Kosovo, but was not an RMC grad.)
Biox becomes first TSX biodiesel play; 'Incredibly efficient' Oakville firm raises $46.7 million to build second Canadian plant
Article first appeared in The Toronto Star – Thu Mar 4 2010 – Page: B03
By: Tyler Hamilton
Canadian biodiesel producer Biox Corp. has finally gone public on the Toronto Stock Exchange after a false start in 2007.
The Oakville-based company, which has a commercial biodiesel plant in Hamilton that produces 67 million litres a year, said it will use $46.7 million raised as part of a reverse-takeover of JJR IV Acquisitions Inc. to build a second plant.
"We are able to make biodiesel in the most cost-effective way in the market right now," said Biox chief executive Tim Haig, pointing out that the company is already Canada's largest biodiesel producer.
"We are incredibly efficient."
Some plants make biodiesel from soya beans, while others use canola. Biox's process, first developed in the mid-1990s at the University of Toronto, is what Haig calls "feedstock agnostic" – it can use soya, canola, old kitchen grease, algae, animal renderings and any other waste material with the right fatty molecules.
"Its key competitive advantage is an ability to process a variety of feedstocks while still maintaining a decent yield, making the process economic even when certain feedstocks may not be economic," said alternative energy analyst MacMurray Whale of Cormark Securities.
Haig said Biox can process 99 per cent of the oils in feedstock into biodiesel.
"It's a spectacular technology," he said.
The company's plan is to build, own and operate biodiesel facilities around the world, based on its modular design, in markets that support and have demand for the renewable fuel.
In Canada, that market is largely for trucking companies and other large transportation fleet operators that see biodiesel as a clean replacement for regular diesel fuel.
New federal mandates going into effect in 2012 require all diesel fuel in Canada to contain a 2 per cent biodiesel blend.
Ethanol is a bigger focus in North America, which has a small percentage of diesel-engine passenger vehicles on the road. In Europe, however, the opposite is true.
Haig said that over time, he expects demand for diesel-powered vehicles will increase in North America and that will lead to higher demand for biodiesel.
"Over the next couple of years, as new mandates come into play, we will become more familiar with it," he said.
It's been a long road for Biox. It was first incorporated in 2000 and a year later completed construction of a pilot plant in Oakville.
In 2004 it won a $5 million grant from Sustainable Development Technology Canada toward construction of its first commercial-scale facility, which was commissioned in 2007. By that point, it had raised about $70 million from investors, the largest of which was Birch Hill Equity Partners Inc. in Toronto.
With the first commercial plant demonstrating that the technology worked as claimed, the company filed for an initial public offering in July 2007. The plan was to raise enough money in the markets to build four more plants.
But the asset-backed commercial paper market collapsed a month later. The market's appetite for risk evaporated and the IPO was shelved.
That appetite, however, is returning. And with the federal biodiesel mandate around the corner, Biox's expansion strategy is back on the table.
Asked where the second plant is likely to be located, Haig said nothing has been settled. "We hope and expect it will be in Canada."
Whale said the challenge for Biox will be to maintain enough cash flow so it can weather a full economic cycle.
"There will be significant periods when the spread between feedstock costs and output prices will severely cut into margins," he said.
________________________________________________________________________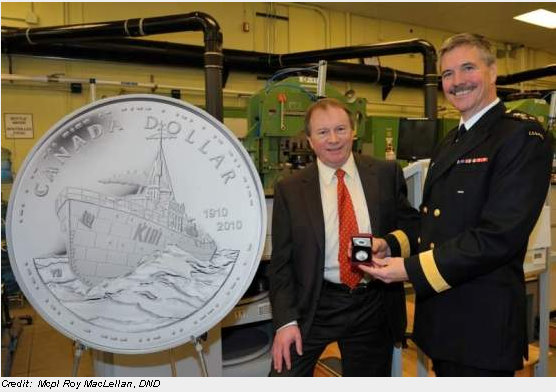 11919 Vice-Admiral P. Dean McFadden CMM, CD (RRMC 1978), Chief of the Military Staff and Royal Canadian Mint President Ian E. Bennett celebrate the launch of the 2010 Silver Dollar with the image of HMCS Sackville honouring the Centennial of the Canadian Navy at the Mint's Ottawa facility. VAdm Dean McFadden is a graduate of Royal Roads Military College, with a degree in Physics and Physical Oceanography.
http://www.mint.ca/store/coin/brilliant-silver-dollar-100th-anniversary-of-the-canadian-navy-2010-prod740002
http://www.mint.ca/store/news/centennial-of-the-canadian-navy-honoured-on-2010-silver-dollar-as-royal-canadian-mint-launches-newest-collector-coins-7600007?cat=News+releases&nId=700002&parentnId=600004&nodeGroup=About+the+Mint&lang=en_CA
11919 Le Vice-amiral Dean McFadden CMM, CD (RRMC 1978), chef d'état-major de la Force maritime et le Président de la Monnaie royale canadienne, Ian E. Bennett marquent, de l'établissement de la Monnaie à Ottawa, le lancement du Dollar en argent 2010 avec l'image du NCSM Sackville honorant le centenaire de la Marine canadienne. Le Vam McFadden a obtenu son baccalauréat en physique et en hydrographie du Collège militaire Royal Roads.
http://www.mint.ca/store/news/centennial-of-the-canadian-navy-honoured-on-2010-silver-dollar-as-royal-canadian-mint-launches-newest-collector-coins-7600007?cat=News+releases&nId=700002&parentnId=600004&nodeGroup=About+the+Mint&lang=fr_CA
http://www.mint.ca/store/coin/brilliant-silver-dollar-100th-anniversary-of-the-canadian-navy-2010-prod740002?lang=fr_CA
___________________________________________________________
ALAIN PELLERIN RECEIVES CDN INTERNATIONAL COUNCIL B-GEN DR. G. BELL SHIELD AWARD FOR STRATEGIC EXCELLENCE
The Conference of Defence Associations (CDA) is pleased to announce that 6349 Colonel (Ret'd) Alain (CMR RMC 1965) has been named the recipient of the Canadian International Council Brigadier-General Dr. George G. Bell Shield Award for Strategic Excellence.
The Award was established to recognize the qualities of outstanding intellectual leadership, inspiration in strategic studies and promotion of public awareness of international security interests as exemplified by Brigadier-General Bell, Soldier, Scholar, and Founding President of the Canadian Institute of Strategic Studies. Colonel (Ret'd) Pellerin's selection as the 2010 recipient of the Award is in recognition of his exceptional contributions to promoting research in and public awareness of Canada's defence and security interests, and his dedication to this cause through his outstanding leadership and management of the Conference of Defence associations and its Institute.
The Award was presented to Colonel (Ret'd) Pellerin at the Conference of Defence Associations' annual mess dinner on 4 March 2010 by Brigadier-General (Ret'd) W. Don Macnamara, Chair of the Strategic Studies Working Group, on behalf of the Board of Directors of the Canadian International Council.
___________________________________________________________
xx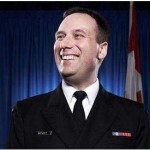 19307 Commander David Benoit (RMC 1994) is attending the Joint Command and Staff Course (JCSP) at the Canadian Forces College in Toronto from 8 Sep 09 – 30 Jun 10. When he graduated from the Royal Military College in 1994, he thought he was done with school. Now, he's considering a doctorate. But that decision is at least partly up to his wife and twodaughters.
"She says, 'No, you owe me,' " Benoit says. Born in Chatham, Ont., and raised on a hobby farm, Benoit is one of eight siblings.
Ironically, he was a member of the Royal Canadian Army Cadets as a youth, but decided after high school that he wanted to work on ships.
"At the time, the navy was embarking on a major ship revitalization program, so I thought it'd be great to work on a frigate," he says. "I also like being out at sea, in open spaces." Benoit spent several years as a combat systems engineer, marrying and starting a family, before enrolling in graduate education. David Benoit, 38, completed his MBA from Athabasca University in 2008.
"It was amazing to see how similar, especially at an organizational level, the problems are between the Department of National Defence and other businesses, and how people are managing the same types of problems," he says. Benoit is not likely going to captain a ship, but the lessons the Canadian Forces commander learned from his studies have put him on the fast track for command and leadership positions. "The navy chooses operations officers [not engineers] to drive ships, and that's fine. But I can still play a critical role," he says. He plans to put his new combined skill set to work in Ottawa, looking at the logistics and economics behind the purchase and development of new ships, submarines, aircraft and other vehicles. "The skills I learned will help me understand the macroeconomics, the processing of public money, and moving those projects through the development stages," he says.  Source
___________________________________________________________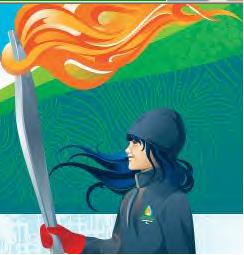 22523 Lt (N) Hayley Mooney (nee Nichol) (RMC 2003) was the community torchbearer for the 2010 Paralympic Torch Relay on March 6, 2010 in Canadian Forces Base Esquimalt, British Columbia. Mooney is a marine systems engineer with Canada's west coast Navy. She's the Executive Assistant to Deputy Commander Joint Task Force Games. been with Joint Task Force Games, the Canadian Forces contribution to Olympic security, since the summer of 2008. A native of Ottawa, Mooney joined the Canadian Forces in 1999 and is a graduate of the Royal Military College in Kingston. In addition to having served in Afghanistan, she is an accomplished national military athlete in swimming and triathlon. Mooney carried the Olympic Flame for two as she is pregnant with her first child. "When I run with the torch I will be thinking about all the work I've done to date with Op Podium. My job right now is working with the RCMP-led integrated security unit in Vancouver. I feel pretty involved with the Oly mpics as I have been living and breathing them for the past year and a half," says Lt(N) Mooney. "The Olympic and Paralympic Games have been on my mind for a while, so carrying the torch will be a pretty awesome experience." Each Paralympic Torchbearer is offered the opportunity to purchase the torch as a keepsake. "My husband is really excited about this and he wants to hang it on the mantle piece," says Lt(N) Mooney.  Source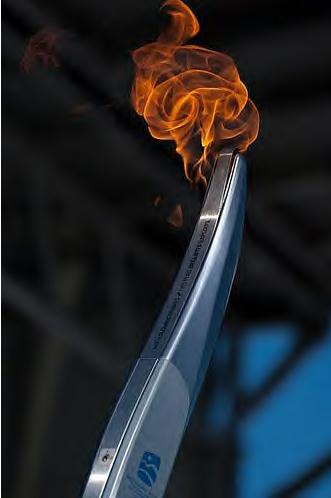 12324 Rear-Admiral Tyrone Pile (RRMC RMC 1979), Commander Maritime Forces Pacific cohosted the pre-relay celebration in the Archie Browning Sports Centre. The celebration featured a free pancake breakfast hosted by the Esquimalt Lions, a bouncy castle for the kids, a performance by the Naden Band of Maritime Forces Pacific, and display tents hosted by representatives from local disabled associations. "I hope residents from all municipalities will come and enjoy Esquimalt&#8217s hospitality and meet the inspiring guests and athletes." said Rear-Admiral Pile. CFB Esquimalt was asked by the Vancouver Olympic Committee (VANOC) to organize the relay because the Paralympic movement originally stemmed from a need for war veterans with disabilities to become more active through sport. Three days after the Olympic Flame was extinguished on the West Coast, the new flame was ignited in Canada's national capital, Ottawa, sparking the official start and inspirational journey of the 201 0 Paralympic Torch Relay on March 3. The Paralympic Torch Relay travels through 13 other cities before arriving in Vancouver on March 12 to light the cauldron officially opening the 2010 Paralympic Winter Games. Rear-Admiral Tyrone Pile enrolled in the Canadian Forces in 1975 as officer cadet and graduated from Royal Military College, Kingston with an Honours BA in English in 1979. Source
___________________________________________________________
Female Afghan police officer honoured by Hillary Clinton
Canadian Maj.-Gen. Mike Ward, chief of NATO's police mentoring program in Afghanistan, also likened what Quraishi and her colleagues in the Afghan National Police had to overcome to "when I was at (Royal Military College) between 1976 and 1980 and there were no women in my class.
"When women began to go there, they were treated brutally by some of their peers, so I am not surprised at the challenges that Afghan women in uniform face. Of course, it is exacerbated by other factors here. The life of an Afghan woman is very, very hard."
12632 Mike Ward (RMC 1980)