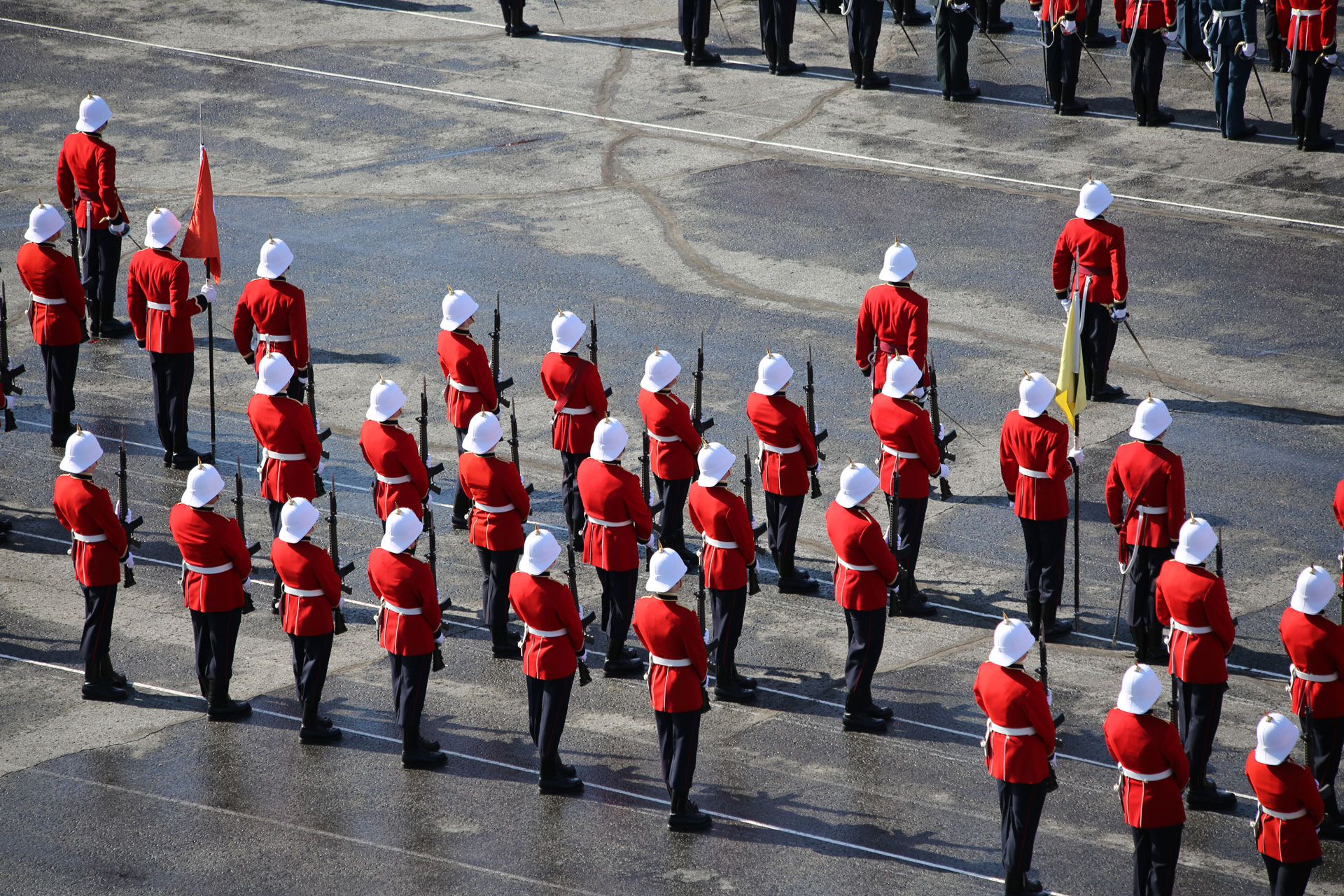 Official Report of Debates Of The Legislative Assembly of British Columbia (Hansard) Thursday, June 5, 1975
Royal Roads Military College Degrees Act (Bill 12)
MR. J.H. GORST (Esquimalt): Mr. Speaker, I am very pleased indeed today to be able to move second reading of Bill 12, the Royal Roads Military College Degree Act. I would just like to say that Royal Roads Military College, which is located in the greater Victoria area at Colwood, in my riding, presently offers instruction in the first two years of university training. Cadets then normally go from there to complete their degrees at either the Royal Military College of Canada at Kingston or at Le College Militaire Royal de St. Jean at Quebec…. The Canadian government intends to extend the programme at Royal Roads so that a cadet may complete the undergraduate degree at Royal Roads College.
The purpose of this bill is to make it clear to those prospective cadets that their degrees, the first of which would be conferred in 1977, will be recognized and authorized by the Province of British Columbia.
I would just like to say a few words on how Royal Roads College came into being and some of the background. Royal Roads is now located on what was formerly the estate of James Dunsmuir. It was named Hatley Park. As the Members of this House probably know, James Dunsmuir was
elected to this Legislature in 1898, just one year after this building opened, and served as Premier here from 1900 to 1902. He subsequently served a three – year term as Lieutenant – Governor of British Columbia.
The main building of Royal Roads, which is known as Hatley Castle, was designed by the famous architect Samuel McClure who designed many fine homes and buildings in the Victoria and Vancouver areas. In November, 1940, the Royal Roads property was purchased by the federal government
of Canada, and so began its career as a naval training establishment, later becoming, in 1968, what we know today as Royal Roads College.
I understand from my communications with the responsible people of the Department of National Defence that the degree programme which Royal Roads intends to offer will be of interest to all people of western Canada as well as British Columbia. That programme will be science –
oriented to oceanography, meteorology, climatology and marine physics, with a special study of pollution and its control. The course will constitute a unique programme in environmental science with a strong emphasis on physical ocean science, all of which will be useful to the
future sea and air environments. The graduates will constitute a valuable pool of experts to serve Canada and the west coast in particular in that discipline.
At the present time there are about 250 students enrolled at Royal Roads plus 150 civilian employees. With passage of this bill, the college will expand by a further 250 students plus a considerable number of additional employees and so begin a $14 million building and expansion programme which will bring significant economic benefits to the provincial capital district.
I would like to say that in discussions with the Department of National Defence spokesmen I am informed that they concur with the presentation of this bill. I ask the Members of this House to give it their full
support.
Taken from 1975 Legislative Session: 5th Session, 30th Parliament; Official Report of DEBATES OF THE LEGISLATIVE ASSEMBLY