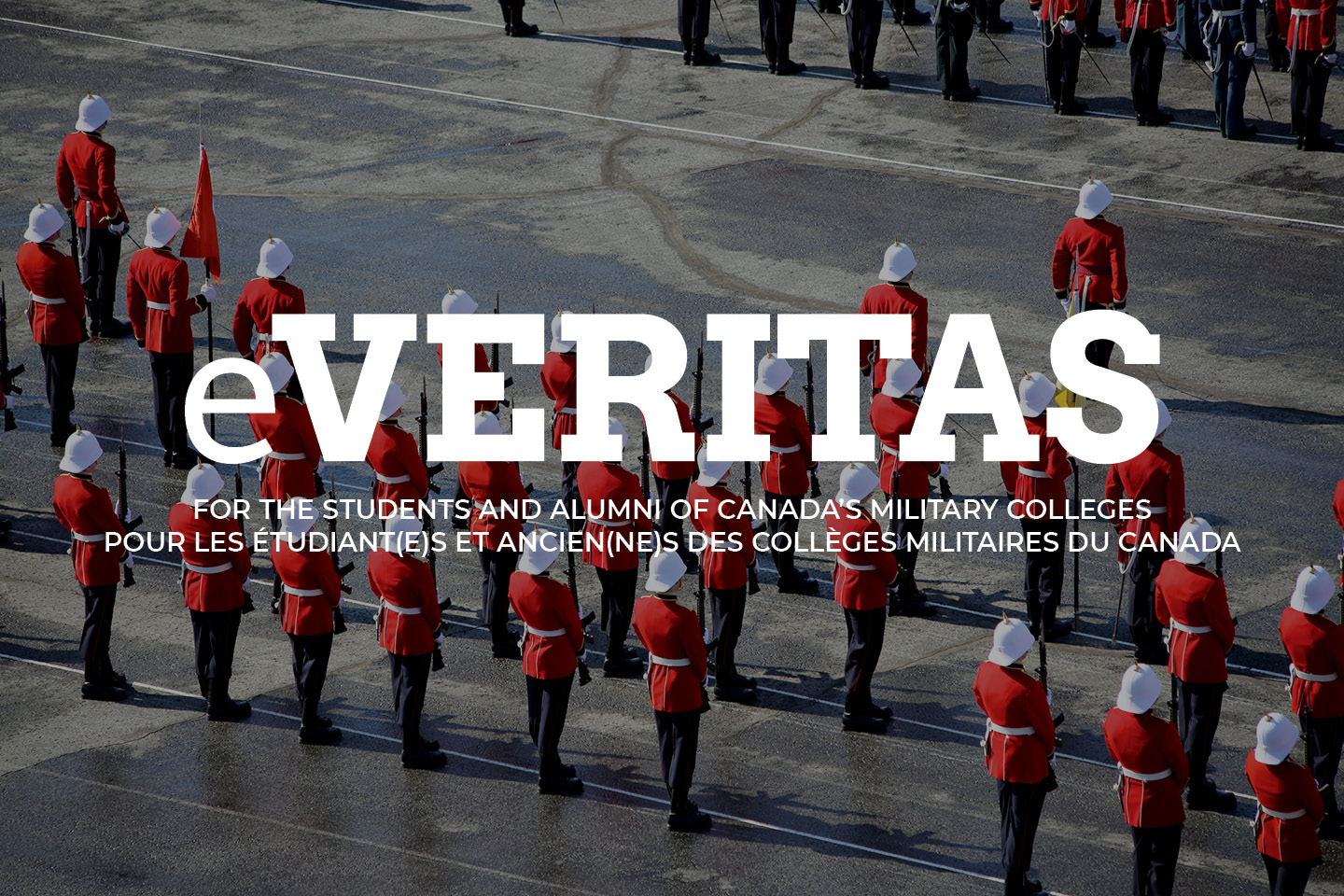 SECOND IN A SERIES OF ARTICLES ON FORMER DIRECTOR OF CADETS
E3161 Victoria Edwards interviewed 8389 Captain (N) (Ret'd) Brian R. "Bear" Brown (RMC 1970), who served as Director of Cadets at RMC from 1986-1988 and his wife Sue.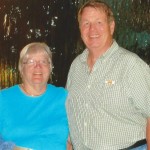 e-veritas: What cadet memories do you have of Kingston and RMC e.g. meeting, playing varsity football
    Sue Brown: When I met my future husband, Bear, he was a cadet at RMC and I was studying to be a teacher at Queens 1967-70. RMC had a very good varsity football program. In 1970 Bear was one of 5 cadets, scouted by professional teams including the Edmonton Argonauts, BC Lions and Montreal Alouettes. In '70, he was drafted by the Argonauts and considered attending their training camp. Of course, athletes who attend camp don't always make the team and there would have been the financial challenge of buying out of 4 years of service. Bear decided to stay in the military. He competed in the Transatlantic International Race between Newport, Rhode Island and Cork, Ireland, in 1970 aboard a historic yawl. The German WWII war prize, formerly known as 'Helgoland1 (1937)' was donated to the Royal Canadian Navy in 1968, where she became a training ship, known as "PICKLE", which means 'Bad Boy'. At the time RMC naval cadets awaiting the start of their formal training crewed PICKLE during the Transatlantic International Race. http://www.davidjonesclassics.com/sail/625/helgoland-i-59-henry-gruber-yawl/
e-veritas: What was your military background prior to becoming DCdt?
Bear Brown: After being commissioned into the Royal Canadian Navy I spent many years in sea-going positions on both the east and west coasts of Canada culminating in my time in command of HMCS IROQUOIS. I also worked at NDHQ where I was employed in the procurement and later, personnel shops.
e-veritas: Who were the commandants during your time?
Bear Brown: During my first year as DCdts 3543 BGen (Ret'd) Walter Niemy (RMC 1956) was the Commandant 1985-7.
In my second year the Navy took command of RMC with 4459 Cmdre (Ret'd) Edward Murray (RRMC 1959) becoming Commandant 1987–1991. Cmdre Murray remarked to me, as we were watching the parade square from the Commandants office, how atrocious he thought the cadets' drill was. The next day a few cadets had papered over the windows to his office!
e-veritas: Where did you live?
Bear Brown: I was offered a choice of Panet House or Hewett House; we chose Panet House for the central location. My wife, Sue and I and our two boys, then aged 8 & and 10 spent two spectacular years in Panet House – complete with squirrels in the basement.
Sue Brown: It was terrific living in Panet House on the water. I recall that the staircase up the back and the back porch were lovely. At 6000 square feet, there was more than enough space for our small family. In fact, the kids preferred to share a bedroom since they thought there were ghosts. Although Panet house served us as a residence, the press cardboard ceiling tiles showed that it had been renovated for use as office space. A friend mentioned that he'd had a tooth extracted during the 1960s in Panet House, which was then used as a dentist office. On the top floor, windows were blackened since Panet House had been used at one point as a photo studio. Today, one of our sons is a lawyer and the other is a teacher.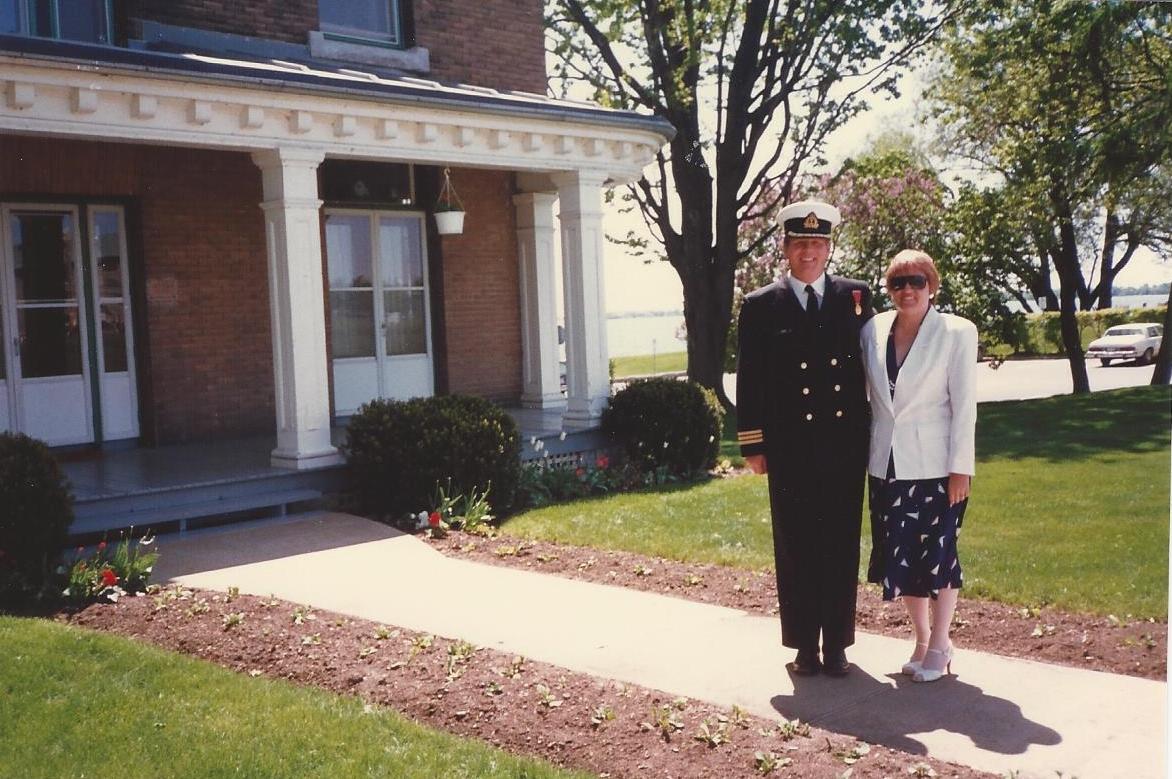 e-veritas: What memories (good & bad) do you have of this time period?
Bear Brown: The one very sad moment was the loss of a cadet 17333 Kelly Gawne, who was killed in a demolitions summer training accident at Slesse Range in Chilliwack, BC in 1988. [In her honour, alumni planted a memorial tree with a plaque on the RMC campus and the 17333 Kelly Gawne Memorial award goes annually to the best all-round Lady OCdt in athletics].
The good memories are too numerous to list but primarily center around the joy and excitement of watching some very talented young men and women excel in every field. I recall that 3572 MGen (Ret'd) Frank Norman (RRMC 1956) would call me asking for the names of the best and brightest all-round officer cadets so he could recruit them for the Royal Canadian Regiment (RCR). In contrast, the Branch Advisor for the Royal Regiment of Canadian Artillery would call asking for the best athletes (especially hockey) since Canadian regiments played one another for bragging rights.
Sue Brown: Our kids attended the school at CFB Kingston and played with the kids of RMC staffers on Ridout Row, the two historic row house buildings. [Renovated in 2005 and renamed Ridout Square, the complex Ridout Row currently houses the Canadian Defence Academy]. The gym facilities and athletic fields were very handy and great fun for the whole family. The kids enjoyed attending the parades. A highlight was when Bear completed the traditional RMC obstacle course with our younger son.
e-veritas: What were the biggest challenges at that time facing the College?
Bear Brown: For me, two of the biggest challenges were continuing to make positive steps forward on the integration of women into RMC and, secondly, to find ways to make the Cadet Wing better understand and acknowledge the challenges facing Otter Squadron and vice versa. [Otter Squadron is a separate squadron comprised solely of students enrolled under the University Training Plan Non Commissioned Members].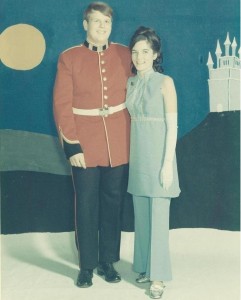 e-veritas: As DCdt, what discipline issues stick out in your mind?
Bear Brown: The Cadets then, and I presume now, did a pretty good job of policing themselves. The only incident I remember that truly caught my attention was dealing with the fallout from a third year party on Wolfe Island. My challenge was to make the class understand the "one for all and all for one" dynamic that is an important part of the military ethos. I won't go into any more detail but the situation did occupy a fair amount of my time.
e-veritas: Are there any skylarks that stick out in your mind?
Bear Brown: Two and I will be brief and not name names. One, with the collusion of my wife, involved releasing about 100 frogs in my office on my birthday. The fact that many of them slipped under the door and had a free run of Mackenzie building did not impress Chuck the "flatman". The second involved a distraught LaSalle Cadet Squadron Leader (CSL) arriving at the front door of Panet House very early in the morning with a tale of a party having gotten completely out of hand. I assumed my Dudley Do-right mode and rushed out of the house only to be grabbed by a number of LaSalle Squadron folks who tied me to a chair on my front porch and painted me red – happy LaSalle days!
e-veritas: What were, if any, the major changes that took place at the college during this time period?
Bear Brown: Not a lot of major changes but one of the good things we instituted was the badging of the Recruit class by members of the Old Brigade. I think that this simple gesture helped the Recruits have a better sense of those who went before.
e-veritas: What did you do in the CAF after this time?
Bear Brown: I went on to become a Squadron Commander in the Navy and then did a number of joint jobs in NDHQ. I completed my career as a member of the CF Attaché Corps serving in Australia and Japan.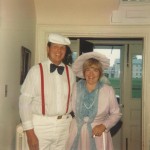 e-veritas: What are you doing these days?
Bear Brown: I am fully retired and enjoying the four "G"s of retirement – grand-parenting, golfing, gardening and globe-trotting.
e-veritas: Are you in touch with what is happening at the college these days? If yes, what are your views?
Bear Brown: I am pleased by recent changes that have seen the College return to a modus operandi that is consistent with what I understood and appreciated during my time as DCdts. I am also pleased with the manner in which the College as has expanded its academic breadth and reach – this will pay great dividends in the long run. I am also thrilled with the re-opening of CMR as RMC Saint-Jean as this will ensure improved recruiting in Quebec which is essential to the CF.
Previous Articles