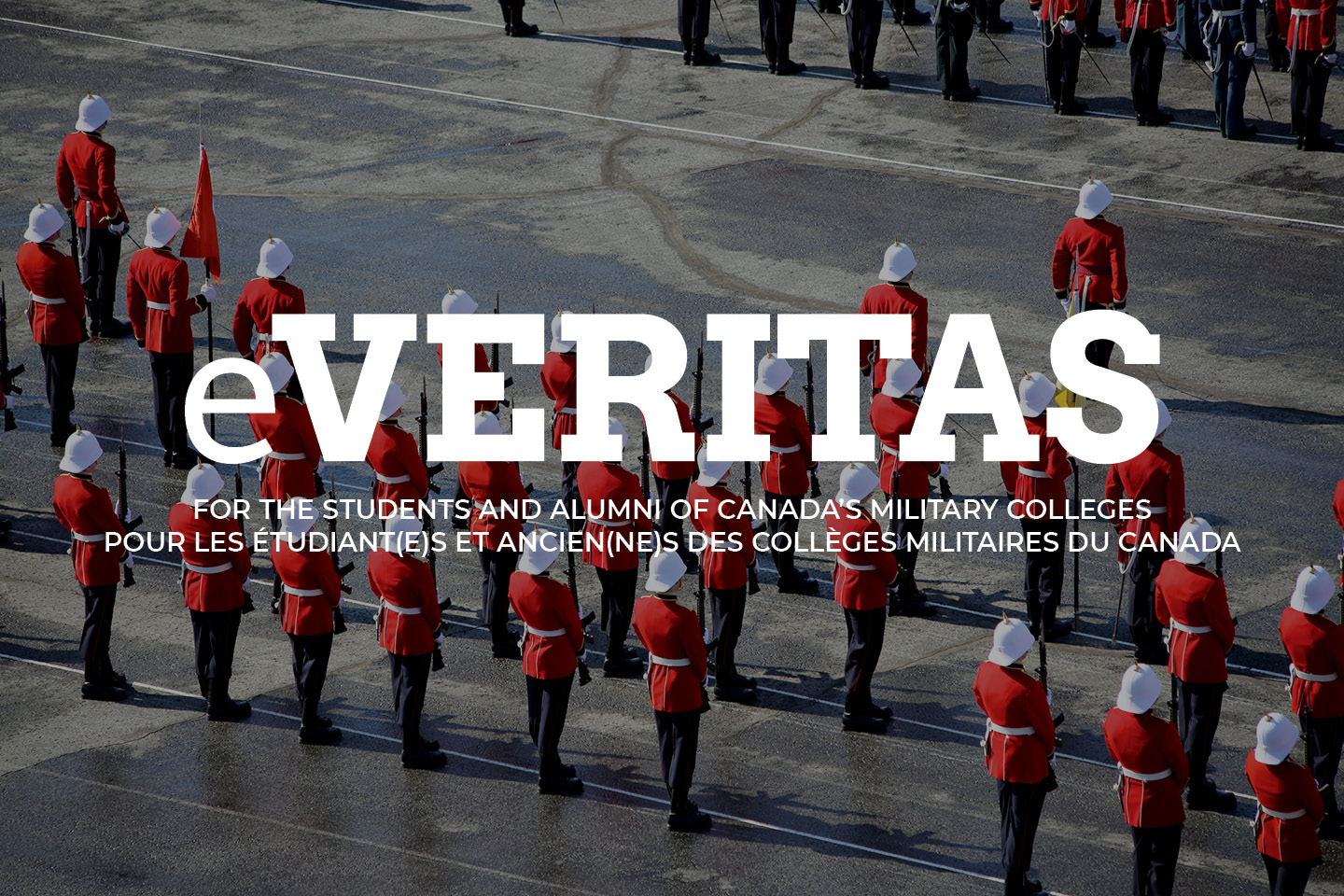 Photos:
(Left) Brigadier-General Eric Tremblay presents the Canadian Armed Forces Certificate of Service to Major Ray Stouffer.
(Right) Major Ray Stouffer presents a farewell gift to the staff of the Registrar's Office. Receiving the gift is Mr. Martin Laforest.
Photos by Mr. Peter Bennett
Retirement of 12238 Major Ray Stouffer
Article by: G1628 Major John R. Grodzinski
On Friday, 21 June 2013, 50 colleagues, friends and family assembled at the Senior Staff Mess to celebrate the career of 12238 Major Ray Stouffer, CD, Ph.D, the Registrar of RMC. Ray joined the Canadian Armed Forces in 1975, and following graduation at RMC in 1979, he held line and staff positions as an air logistics officer in Trenton, Ottawa, North Bay and Cold Lake. In 2005, Ray completed a Doctorate in War Studies at RMC, and thereafter, he joined the Department of History, where he taught undergraduate and the graduate level courses, while also holding the appointment of military assistant to the Dean of Arts. In 2010, Ray became Registrar of RMC, where his strong leadership qualities and management skills were immediately felt. After nearly 40 years of service, Ray plans to continue with his academic interests, while possibly taking on new challenges. Best wishes to Ray, his wife Martha and their family.
This just in…The Principal is pleased to announce that Dr. Raymond Stouffer will continue to act as Registrar under contract until such time as a civilian Public Service position for the Registrar can be established and staffed. This process is not expected to be completed until after the beginning of new calendar year.
C'est avec plaisir que le Recteur annonce que M. Raymond Stouffer (Ph.D.) continuera d'agir comme Secrétaire générale juste qu'à ce que le poste civil de Secrétaire générale soit établie et comblé. Ce processus n'est pas prévue d'être complété avant le début de l'année scolaire.