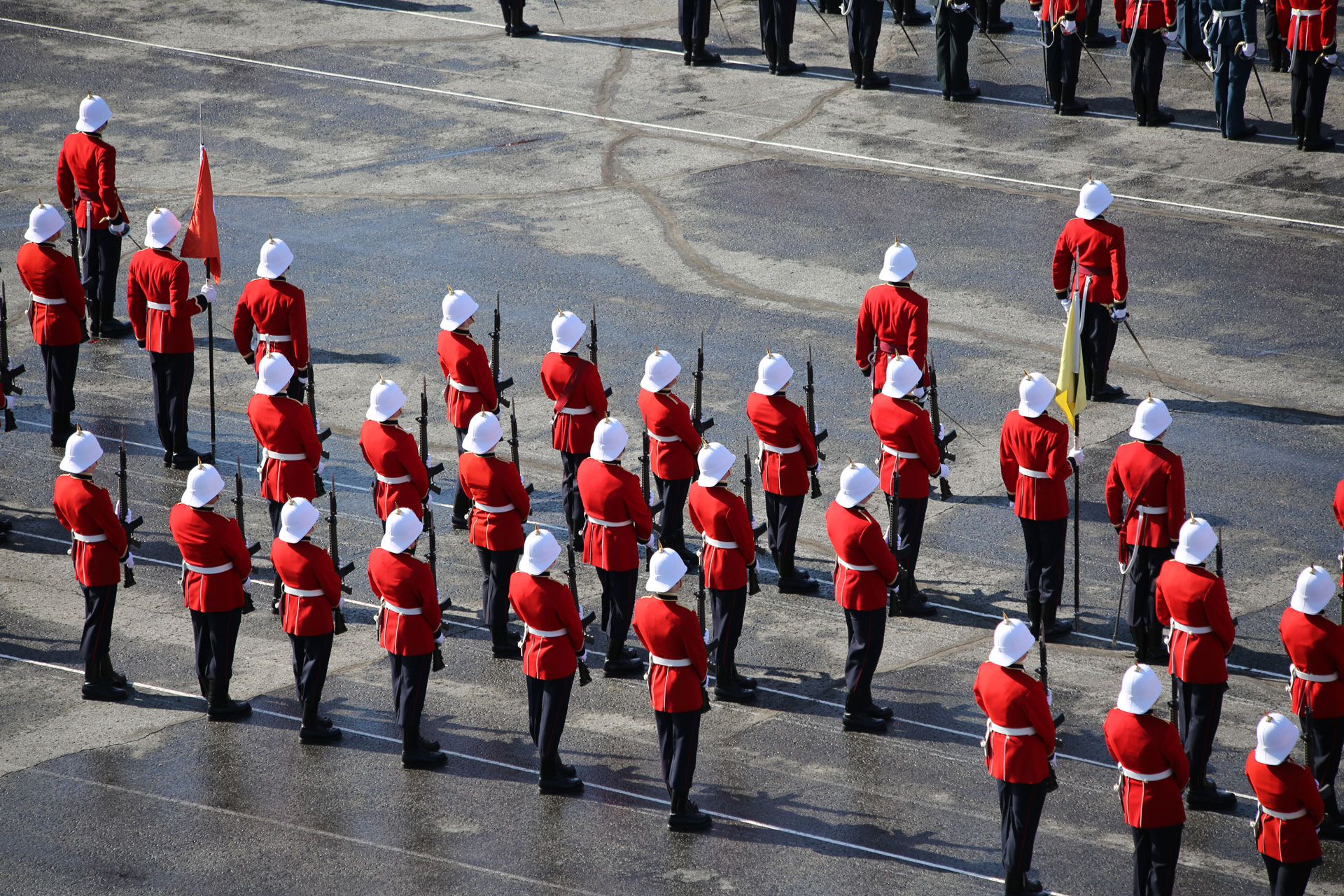 Ex-cadet leads the new generation
A/SLt 24498 Noelani Shore (RMC 2009) (Photo top right: 25247 Ken Eady – others u/k)

12342 Dr. John Stewart, (RRMC RMC 1979), Dean of Engineering at the Royal Military College since Jan 2003, was born in Moose Jaw, Sask, but he was raised everywhere.
"My dad was in the Air Force, so I think I went to 13 different schools in 13 different years, and lived in almost every province of the country, and spent five years overseas as well," explained Dr. Stewart.
Dr. Stewart's interest in the Air Force, as well as Engineering originated from his father.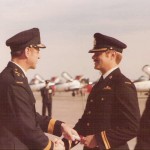 "We have a strong military family. My father went through Royal Roads; he went there just after the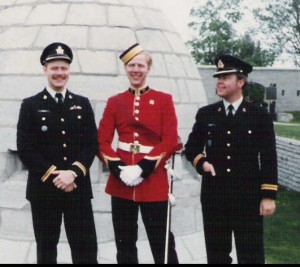 college opened after the war. He graduated from here in 1953, he was the second class to graduate after the war," said Dr. Stewart. "He ended up being Commandant here from 80-82. My dad is an ex-President of the RMC club as well. He retired as Chief Engineer of the Armed Forces back in 1984."
As long as Dr. Stewart can remember, he wanted to go to RR and RMC and become a pilot. He started at RR in 1975, and spent 12 years after graduating from RMC as a pilot.
"I started training in Moose Jaw, and did a year there, and then went to Cold Lake and did a course on the F5 Freedom Fighter, and then spent three or four months in North Bay flying the T-Bird, CT 133 Silver Star, and then finally got posted to Bagotville with the CF 101 Voodoo. We were the last OTU on the 101," Dr. Stewart said.
During his time at RR and RMC, Dr. Stewart believes his experience is no different from anyone else's – just different times.
"When I was at RMC, there were no women. They didn't come to RMC until 1980, and I graduated in 1979, so it was a lot more rough and tumble, I think, than it is now. But I think some of those stories are best left unsaid," he said with a smile.
He did share one anecdote involving the type of skylark not as common anymore.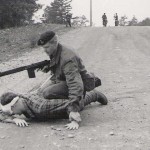 "I remember at RR in first year, there used to be a bell at the base of the Neptune stairs, and the guys from the University of Victoria stole it one night. So we all piled into cars, and we got dressed in our combats, and we brought our rifles with us – they weren't loaded mind you – and we surrounded the building at UVic and got our bell back."
Dr. Stewart also started the first brewing and wine-making society at RMC with a good friend, Rick Cope.
"We used the environmental labs in Civil to brew and make wine for a couple years," he said.
In his final year, Dr. Stewart was a Cadet Flight Leader (CFL) in first term, and he managed to get CFL in the third term as well.
"The big push when I was here was that three barmen and above held swords on parade, and two barmen and below held rifles. So the idea was to get three bars on parade so you didn't have to carry a rifle," clarified Dr. Stewart. "So I managed to get CFL first term, and then CFL third term so I didn't have to carry a rifle. But I was too busy playing rugby to worry too much about that."
After 12 years in the flying community, he spent two years at Waterloo for his Masters, and then went to RMC as part of the military faculty.
Dr. Stewart retired in 1992, and found himself back in Kingston.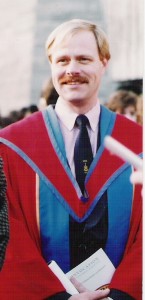 "Between 1987 and 92 I did a Doctorate degree at Queens part time, and then a position opened up on the civilian side in 1992, so I applied for it, and was offered the job, and I've never looked back," Dr. Stewart said.
Dr. Stewart had the opportunity to teach at RMC before becoming the Dean, and he also taught at Queens University. According to him, there are many differences between civilian students and RMC cadets. For one, RMC cadets are a lot more tired than the civvies.
"But they are a lot better behaved," he added.
"The other big difference I found in RMC cadets compared to a civilian university, is that they are not nearly as concerned about their future. It allows them to be a little more relaxed and they can actually absorb more, whereas a civilian student – their big goal is going out and getting a job, so they're very preoccupied with that. The RMC student has a lot of competing interests, including the leadership and sports. And so they balance those, whereas mostly the civilian students are focussed primarily on their marks. So it's a different mindset," Dr. Stewart said. "Makes it a little more difficult to teach sometimes, because they have so many other things that they can be doing, whereas the civilian ones, they're only real job in life is to go to class and get high marks. So they're sometimes less difficult to motivate than their RMC counterparts. Having said that, I'd much rather teach here than at Queens."
Dr. Stewart goes so far as to say that RMC students are, as a group, intellectually better qualified than Queen's students.
"There are a lot of very bright people at Queens, but the average cadet, I think, is intellectually superior to their counter-part at Queens," stated Dr. Stewart. "I'm sure they're not going to agree with me."
After teaching RMC cadets for over a decade, he accepted the position of Dean of Engineering.
"I miss the teaching, mainly because of the contact with the students. It was always a really good way to keep your finger on the pulse of what the students were doing by having them sitting in front of you," Dr. Stewart said. "But I like the administrative end of things because you get to deal with all the problems of the college. But I do miss the interaction with the students."
Dr. Stewart is proud to work at RMC, where he boasts one of the highest success rates of any school in the country in terms of the percentage of students he graduates. Because of an accommodating Science and Arts Faculty, Dr. Stewart is able to transfer students into another faculty more easily than in other universities.
"Students who come into Engineering, and for whatever reason, have picked the wrong degree, have the chance to be transferred to another faculty where they can actually then flourish. We save a lot that way, by getting them into the right degree," said Dr. Stewart.
"What I see now, is the sons and daughters of my classmates coming back. We're seeing the turnover of the new generation," he said.