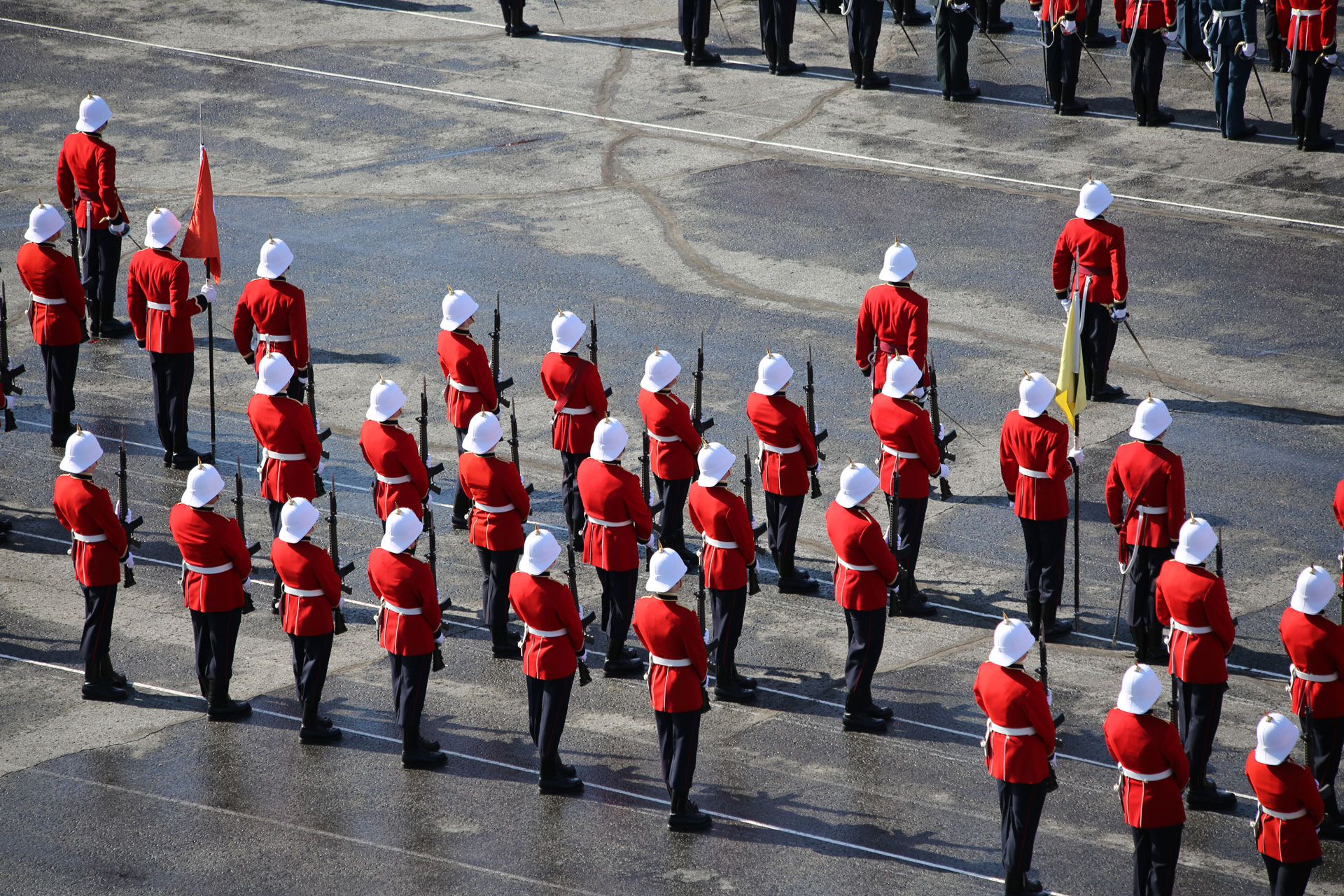 Researched by E3161 Victoria Edwards (RMC 2003) in cooperation with 2979, Donald McKinnon, Class of 1952. who was the brother-in-law of Ernie. Unfortunately, he never had the pleasure of his acquaintance since he met his sister only after the war while he was at RMC.
2750 Captain Ernest (Ernie) Ennis Cockburn (RMC 1940) was the eldest of three children born to Ernest and Emily Cockburn of Kingston, Ontario. His father, who retired as a Lt.-Col. fought in WW I and again in WW II. Ernie attended the Kingston Collegiate and Vocational Institute (KCVI) and entered RMC upon graduation in 1940. He was quite successful while a student at RMC in the compressed scholastic schedule of the early 1940's. He was awarded the silver medal for academics in his final year along with several civil engineering prizes. He graduated from the war shortened course in June 1942. Yosef Karsh, who took photos of Royal Military College officer cadets as a method of supporting his early career, took his graduation photograph.
He was a member of the Royal Canadian Infantry Corps. He was one of three Canadian officers to join the 2nd Bn the South Wales Borderers as a Canadian officer on loan (CANLOAN Officer). He joined the Borderers at Christchurch near Bournemouth in Hampshire early in 1944 prior to taking part in the D-Day landing. The other two were Fred Hatfield and Alfred Harris. He did not marry although his family remember a girl that he was seeing before leaving for service with the South Wales Borderers but unfortunately not her name. He left no offspring.
Ernie's sister, Audrey, received a letter in 1995 from Fred Hatfield, a Canadian colleague of Ernie's who was also seconded to the South Wales Borderers. He states "Events and memories become very hazy after 51 years, but my first memory of Ernie was meeting him on the train taking us from London down to Christchurch to join with the 2nd Bn., South Wales Borderers. The first morning after arriving the night before we were paraded in front of the Colonel who advised us that the S.W.B.'s were to be part of the invasion force on D-Day and we had two options. We could either go to a holding unit as reinforcement officers or we could stay with the unit and land on D-Day. The Colonel also bluntly told us that he expected to lose 90% of his platoon commanders on D-Day. We asked for a few minutes to discuss these options between us in private. I remember Ernie saying to me, "I came over here to fight so I say we take the D-Day option" and I agreed. Your brother was a very brave man."
Ernie landed with the regiment in Normandy on D-Day, 6 June, 1944. He was subsequently killed on 12 June, 1944, in or near a small French town, Tilley-sur-Seulles, near Caen, France. The British War Office reported in May, 1945, concerning Ernie that: 'This officer was last seen about 12 noon on the 13th of June, 1944 at Buceels. He was employed within the Unit as Second in Command 'D' Company, 2nd South Wales Borderer Regiment and was a member of a patrol. When last seen he was engaged upon leaving for patrol duty. Other members of the patrol were, Private Yeandle W.C., reported Prisoner of War, and Private Evans, A., reported Missing. This officer was reported missing when he did not return from patrol duty'. He was buried in a temporary grave in an orchard by the roadside located at Tilley-sur-Seulles, some 10 miles west of Caen, in the Department of Calvados, (Normandy), France.
His name is inscribed on panel 21, column 2 of the Bayeaux Memorial in Calvados, France. The Bayeux Memorial commemorates those killed in the Battle of Normandy, and the advance to the Seine from 6th June to 29th August 1944, and have no known grave. He is commemorated on Page 276 of the Second World War Book of Remembrance.
http://www.vac-acc.gc.ca/remembers/sub.cfm?source=collections/virtualmem/Detail&casualty=2627191
Ed:  We have a number of articles from various wars on ex cadets who were killed in action.  We have on-going research underway to update each one.  We hesitate to print articles unless we are convinced of their accuracy.