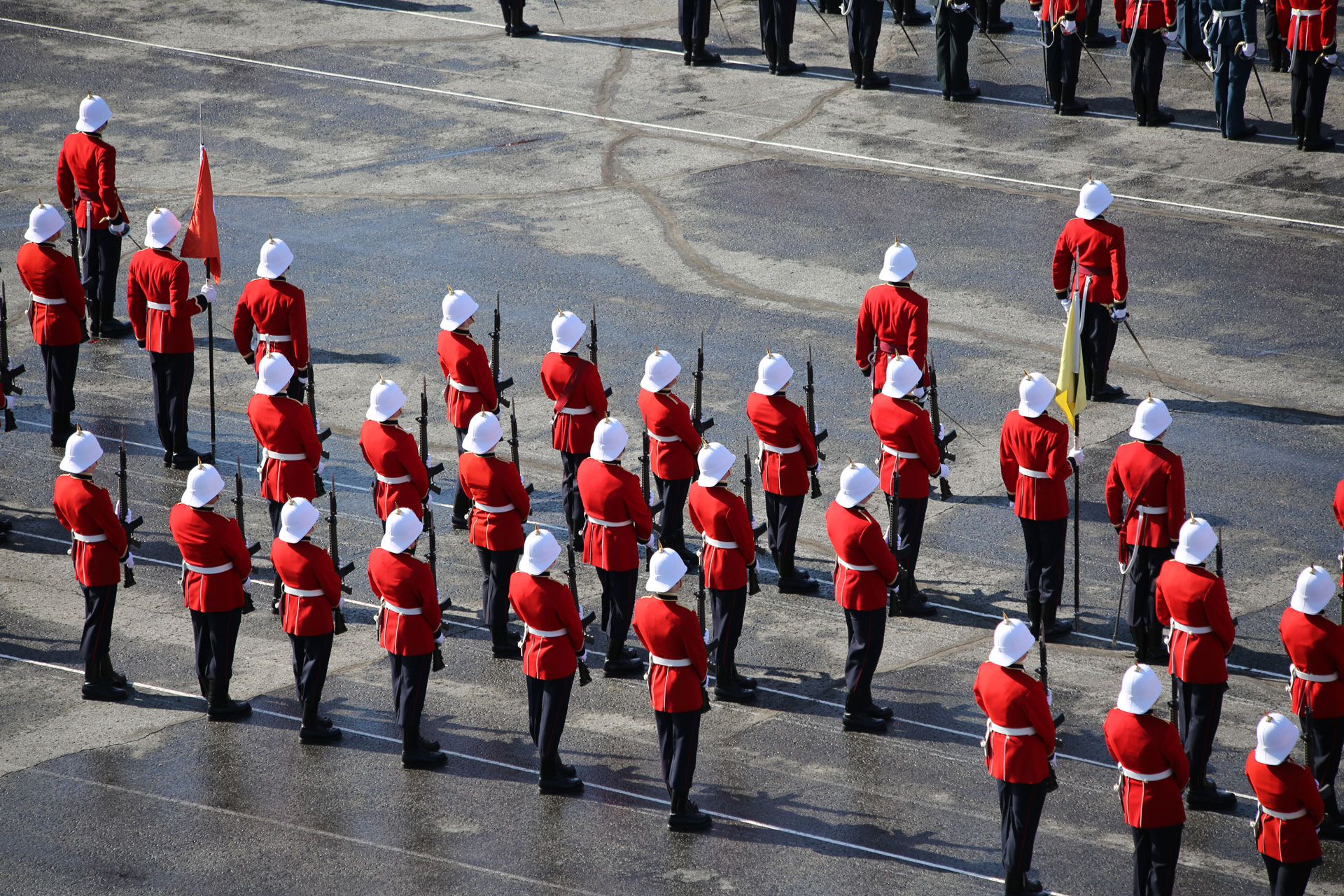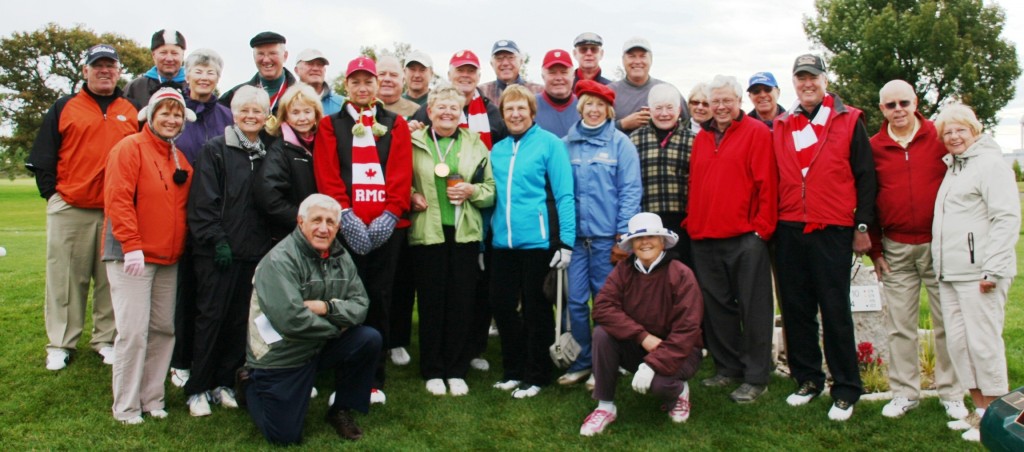 The First Garry "Sky" King Memorial Golf Tournament
5820 "Sky" King (RMC 1963) passed away 11 Aug this year.  One of the many things he was looking forward to was joining the Old Brigade this year with his 1963 classmates. In the Spring even when he realized that his days were numbered, he came up with the idea to play a little golf the day of the Legacy Dinner.  Although he wasn't around to see it a number of his classmates braved very cool temperatures and played 18 in his memory last Thursday the morning / afternoon of the 2009 Legacy Dinner.
x

The following is a short account of the day by one of his classmates:
Some 30 hearty golfers from the Class of 1963 assembled early Thursday morning 1 Oct 2009 at the Garrison Golf and Country Club for a fun golf tournament in memory of classmate Garry "Sky" King. Gen Paul Manson and his wife Marg, friends of Garry from "104-days" in Europe, were  Guests of Honour.   W5820  Krystyne King, showed her athletic form during the official tee off.
It was a great day all around in spite of the cold temperature and the creative ROE's.
Participants were: Al and Brenda Barden, Scott and Karen Clements, Wayne Hutchison, Trayten and Joyce Jensen, Dave and Carol Lett, Paul and Marg Manson, Jim McNeil, Ken and Gail Mowbray, Dan and Donna O'Neil, Clay Samis, Joe Slater and Carol Harries, Tony Tucker, John and Margie Valberg, Chuck Vrana, Peter and Elaine Watson, and Don and Bonita Williams. photos by 25275 Julia Anderson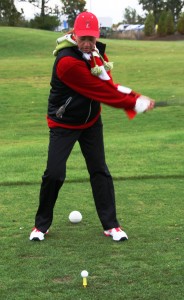 _______________________________________________________________________________
Ex Otter's daughter returns to RMC for second milestone.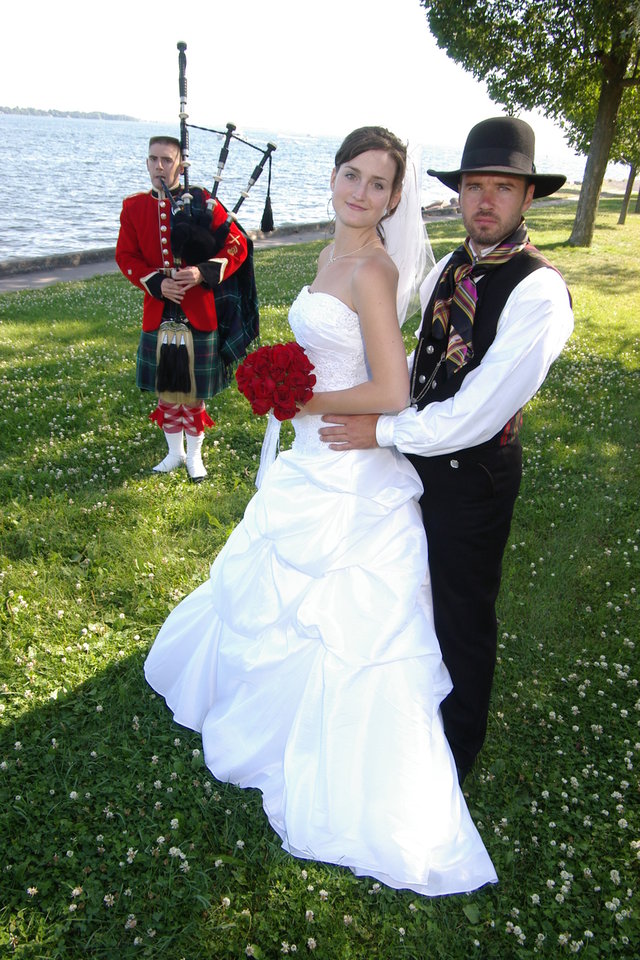 This 1 Aug 09 photo taken beside the RMC SSM shows Cdt Piper 25005 Aaron Bradley (RMC 2011), Larissa Procyshyn (Daughter of M300 Terry Procyshyn (RMC 1985), and Sverre Mundheim (dressed in his Norwegian National Dress). Larissa was baptized at RMC so her marriage reception back at the College was even more special. The happy couple reside in Kongsberg, Norway.