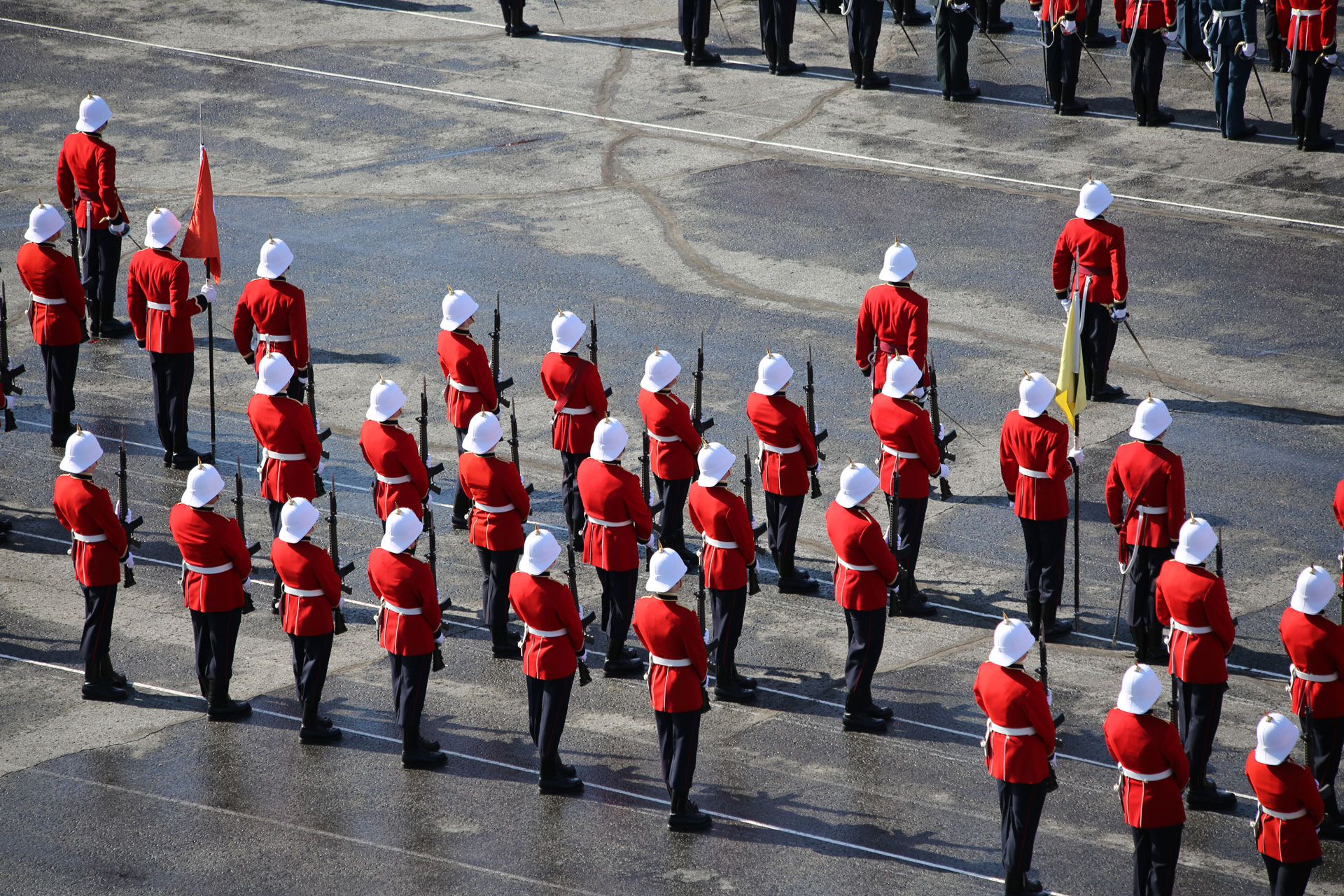 We have contacted numerous ex-cadets from the fifties through to the new millennium and plan to feature them in the coming months to give readers a chance to catch up with names and faces from each of the respective CMCs. If you would like to contribute to this column, please feel free to email me at dean.fleet@rmc.ca
Gary graduated with a Bachelor of Science (Applied) degree in 1979 and a Master of Science (Computer Science) degree in 1992. During his 34 year career as an Air Force Communications and Electronics Officer, Lieutenant-Colonel Banks has held staff and line positions at Canadian Forces Station Yorkton, National Defence Headquarters, Ottawa, Canadian NORAD Region Headquarters, North Bay, Canadian Forces Command and Staff College, Toronto, Canadian Forces Communications Command, Ottawa, NORAD Headquarters, Colorado Springs, 17 Wing Telecommunications and Information Services Squadron, Winnipeg and various leadership positions at CF Support Training Group Borden.
His operational experience has been primarily in the Ground Environment which supports the role of North American Air Defence. He has served in Command and Control Centres from the radar site to the Sector, Region and NORAD Headquarters. He also served as Base Ops O at CFB Borden. His staff experience has included Project Management and Requirements Definition and Validation. Lieutenant-Colonel Banks has also led IT, Telecommunications and Construction Engineering organizations in support of CFCSC, CFSTG, and CFCC's leased telecommunications infrastructure as well as at the Wing level.
Effective 1 April 2009, Gary assumed the position of Project Director of the Cross Domain Exchange Network Architecture (XENA) Project.
Gary can be contacted at gbanks2872@rogers.com
_________________________________________________________________________________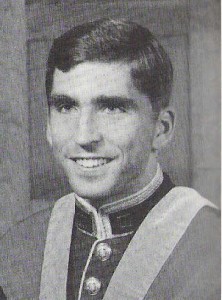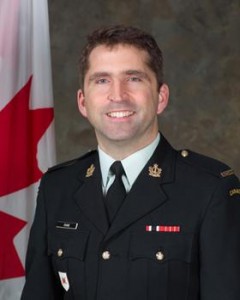 – 14434 Michel Paul Gagné (RMC 1984)
Like my father before me, 3515 André Gagné (RMC 1957), I am deeply grateful for the time I had at RMC and the many friends I made there. My wife Fiona and I live in Ottawa where we have been raising our two marvellous teenagers, Nicholas and Caitlin, and enjoying the blessed company of parents, siblings and friends. Life is very good: Fiona is painting and teaching art, Caitlin is in high school and plays field hockey, and Nick is off to university. For my sins, the Forces have recently sent me to study theology with a view to becoming a military chaplain.
Since graduation I have had the honour of serving three fine armoured regiments in Canada and overseas: the 8th Canadian Hussars (Princess Louise's), Le 12e Régiment blindé du Canada and Le Régiment de Hull, which I also commanded. I have also been privileged to support or direct key procurement projects, including Leopard Thermal Sight, Weapon Effects Simulation, ISTAR, and several armoured fighting vehicle (AFV) system upgrades and acquisitions as Director Land Requirements 3. For those with field experience, a desire to support the troops and an interest in technology, DLR is certainly the place to be. While the work can be difficult and the hours long at times, it is very rewarding and quite a few technical staff officers have gone on to command their units.
After 29 years in the Regular Force and Reserves I have two observations: first, the competitive work environment tends to turn many officers into careerists or cynics; and second, despite many significant improvements to their work conditions, citizen-soldiers continue to deserve far more respect, appreciation, administrative support and job security than they currently enjoy. It seems to me that if all officers consistently followed the motto, "Truth, Duty, Valour" then they would better serve the Canadian Forces and their subordinates, resulting in far more successful careers and rewarding lives.
Michel can be contacted at michel.gagne@forces.gc.ca
_________________________________________________________________________________
– 15538 Rod Luden (RMC 1986)
I graduated from RMC with a degree in Applied Science and my classification was EME. My first posting was to the base in Victoria, BC. I was then promoted to captain and posted to NDHQ. My release was in 1994. Since then, I held a variety of jobs in the financial industry but am currently the Regulatory Analyst for ICE Futures Canada (formerly known as the Winnipeg Commodity Exchange). My role is to look for suspicious trading and investigate potential violations of the rules of the exchange. I have lived in Winnipeg since 1994. I was married in 1990 and have three children. I am very thankful for my 12 years in DND. It was a great opportunity to travel, learn a lot and make valuable friends.
Rob can be contacted at toast.jam@shaw.ca
_________________________________________________________________________________