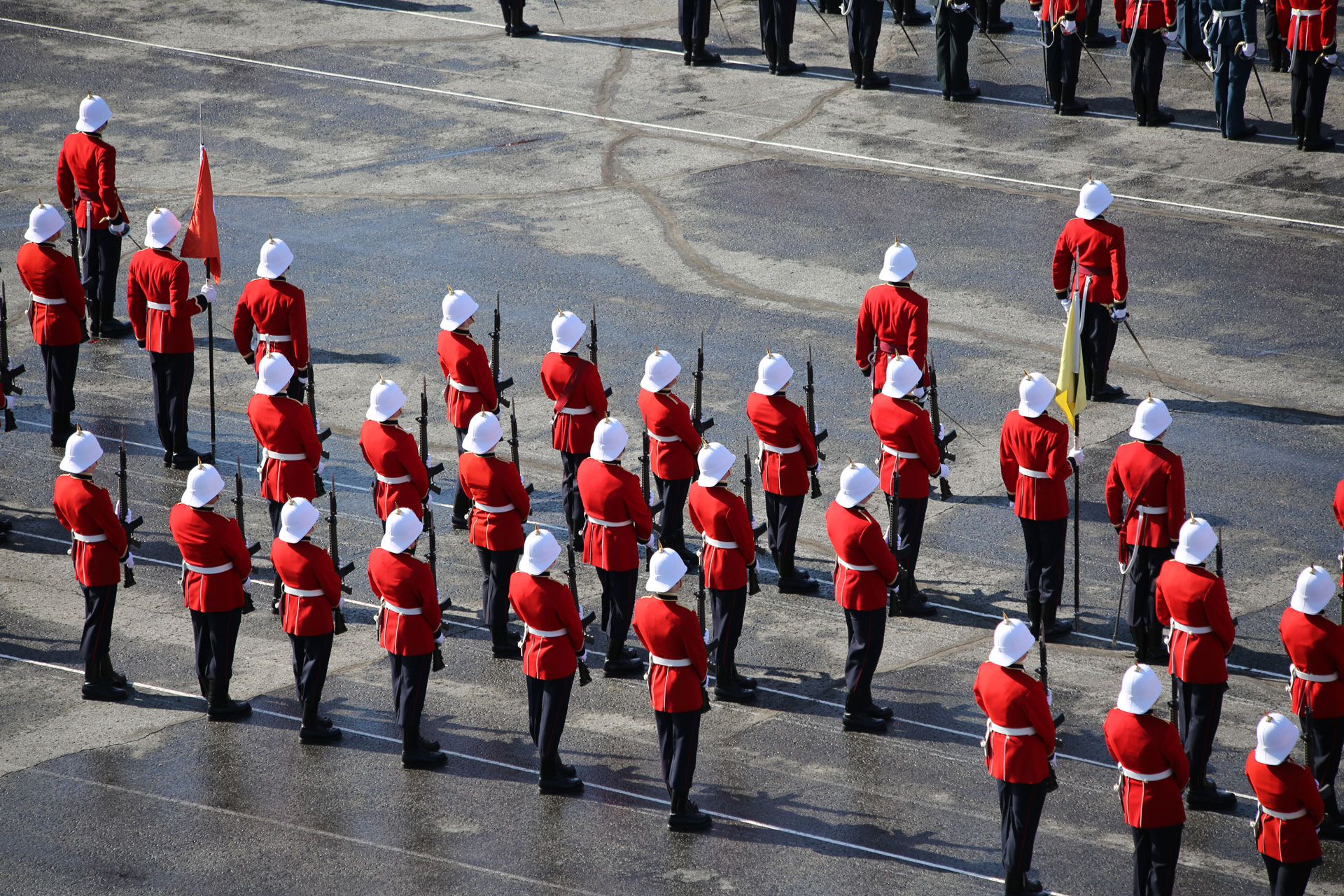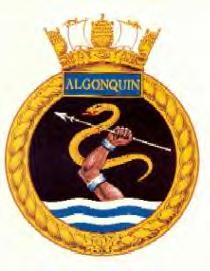 HMS Algonquin's name had been Valentine before she was turned over to the Canadians, and HMS Valentine's ship badge would be easy to visualize. HMCS Algonquin was not as simple. I went to the library to learn about the tribe for whom we were named. Algonquins lived in Ontario and Quebec, and the name in their tongue indicated "the place of spearing fish and eels." I made a drawing of an arm holding a spear over heraldic waves. Impaled on the spear writhed an eel, which was meant to represent an evil German submarine. I showed my drawing to the captain. His reaction was to show the arm coming up out of the water bent, exactly like the arm on the Royal Military College of Canada's badge. I adjusted my drawing and we passed the design on to John Brown's, our builder . . . ." The above quotes are taken from Latham Jenson's book "Tin Hats, Oilskins & Seaboots", published by Robin Brass Studio Inc., Toronto. 
_________________________________________________________________________________________
Canada's Centennial of Flight: RMC circa 1919-1920
These aerial views of Royal Military College with Martello tower in foreground are part of the Canada Patent and Copyright Office collection, Library and Archives Canada (www.collectionscanada.gc.ca). Three of the photos were taken by McCarthy Aero Service Ltd. in 1920. One photo was taken by Bishop Barker Co. in 1919.