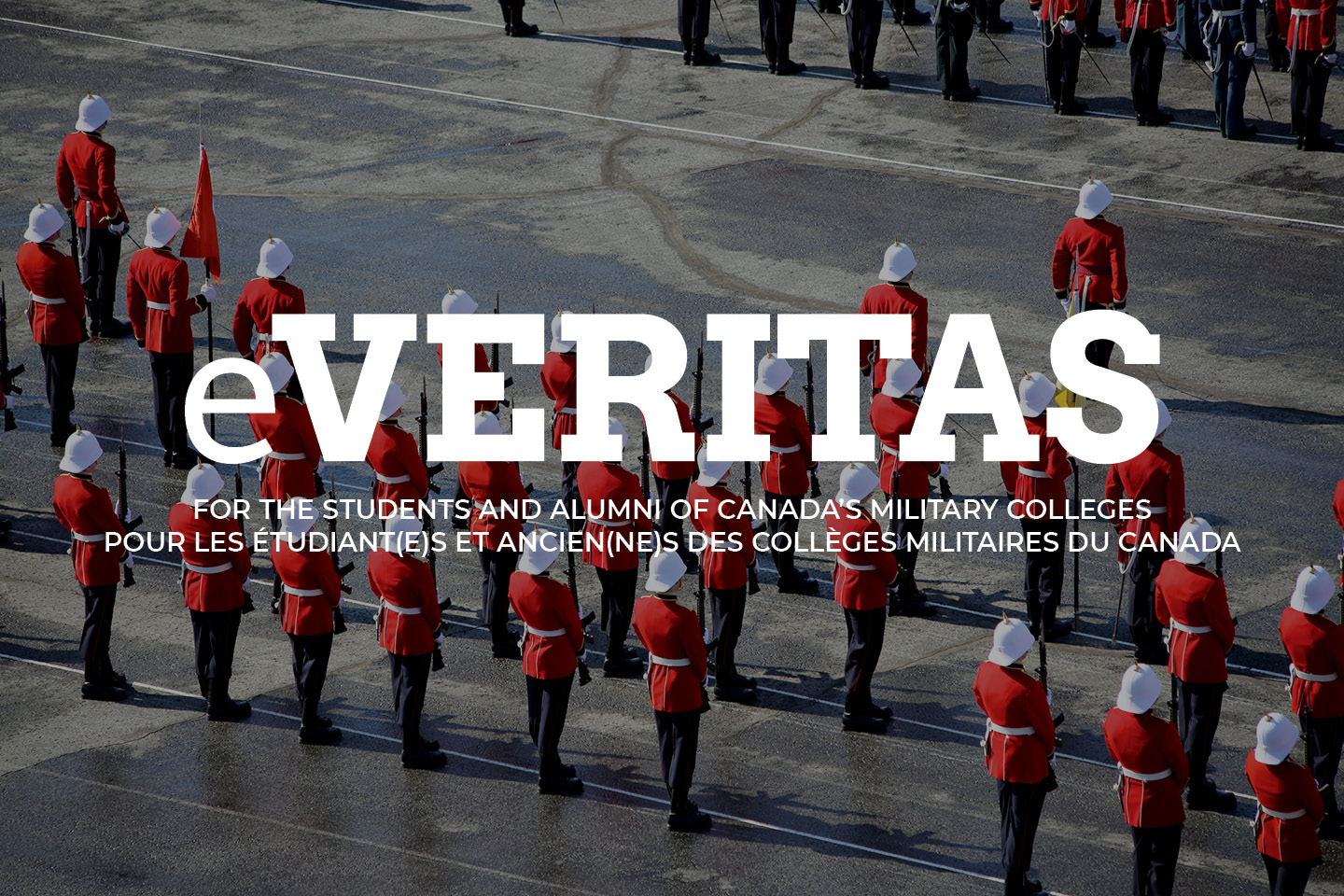 In This Issue 12:
To find an article: copy title into the search bar on the top of the website and press the 'enter' key.
To search for an individual: type their name into the search bar and press the 'enter' key.
Class Notes: Where are they now?
Ex-cadet expands professional knowledge
Ex-Cadets & more in the News
A year to remember –

Une année à se remémorer
15907 Colonel J Sylvain Sirois (RMC 1987), Commander, 5 Area Support Group
What are these 24 up to these days?
Qu'est-ce qui se passe au CMR Saint-Jean
The Week That Was & More…
Spotlight on Professors: Dr. Konstantin Kabin
Cadets Fly High in Florida – Must See Youtube…
Varsity Awards Up for Grabs, the Envelope, Please…
Graduating Cadets Say Good Bye to 4 Years of Volleyball
Careers | Carrières
"The closer exams come the worse I'm getting at studying…"
House Hunting Trip (HHT) Contact Our Partners