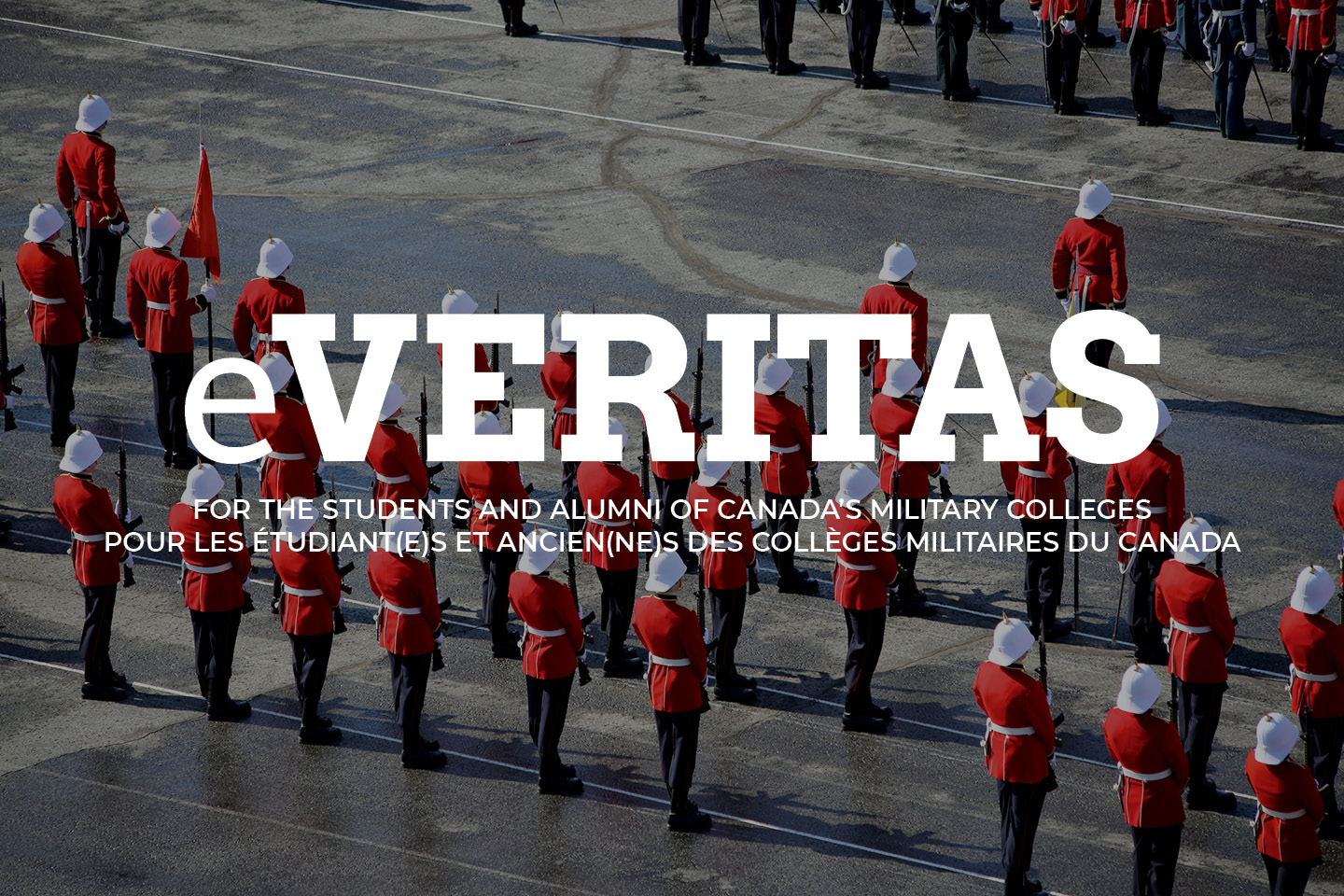 Nous vous encourageons à nous faire parvenir des articles en français.
IN THIS ISSUE:
To find an article: copy title into the search bar on the top of the website and press the 'enter' key.
To search for an individual: type their name into the search bar and press the 'enter' key.
Women's Basketball Coach Heading Back to the C.F;
What's Happening At RMC;
Copper Sunday;
UN DIX KILOMÈTRES BIEN ARROSÉ / RMC SJ FRIENDLY GOLF GAME – 8 Jul;
Classy CoC @ Cartier Square Drill Hall & Much More;
Dr. John Plant Mixes Dry Humor & Fast Wit With OCdt Matt Telfser;
Major Mom Exchanging Uniform for Apron;
Fit to Fight;
Careers | Carrières;
RMC CLUB – India Tour – 19/27 Nov, 2010;
Deaths | Décès;
Cadet Good Samaritan & 435 (T&R) Squadron will be holding a Memorial Service on 6 June;
Who is He?
You May Know These 24…But Do You Really Know Them?
Survey
Please take a moment to fill out our short survey on Veritas and e-Veritas. This information will allow us to further improve our marketability and continue to provide you with leading coverage in both publications. The deadline May 21, 2010 and your help will be invaluable. Just click on this link – many thanks
http://www.surveymethods.com/EndUser.aspx?DCF8948EDD9F808ED7
Nous vous prions de prendre quelques instants pour répondre à notre sondage au sujet de Veritas et e-Veritas. L'information ainsi acquise nous permettra d'améliorer notre potentiel de vente tout en vous offrant une couverture de pointe dans nos deux publications. La date limite pour répondre est le 21 mai 2010 ; votre collaboration sera d'une grande utilité. SVP cliquez sur le lien suivant – merci à l'avance.
http://www.surveymethods.com/EndUser.aspx?D6F29E84D7968784D0