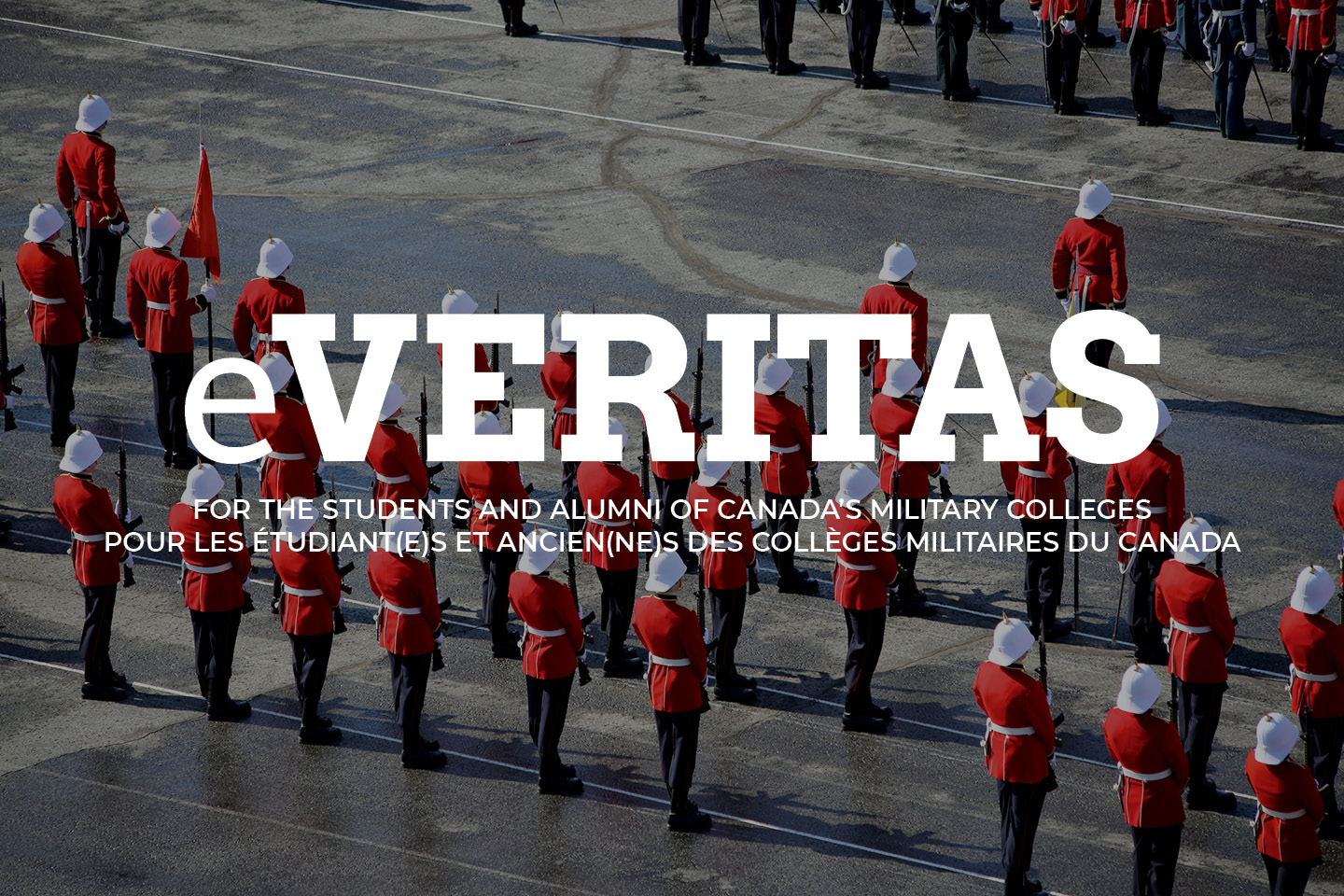 WELCOME RETURNING CLASSES FOR REUNION 2013
Bienvenue aux classes de retour pour la fin de semaine des retrouvailles 2013
WELCOME FAMILY & FRIENDS FOR THE CLASS OF 2017
Bienvenue aux parents et amis de la classe 2017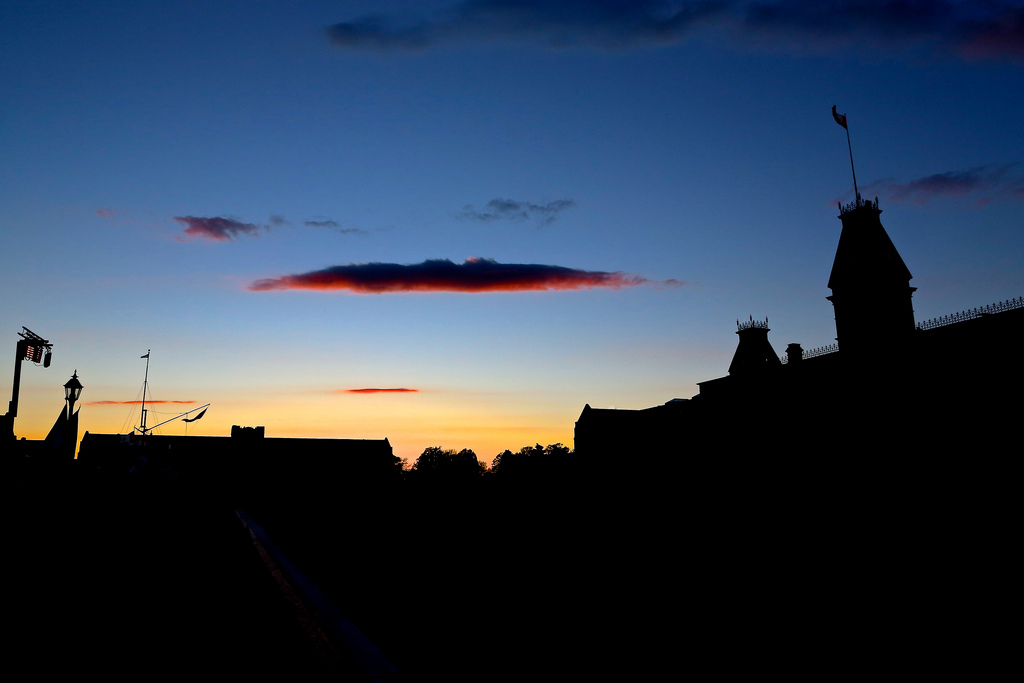 Photo RMCC at Sunset by: 26352 Curtis Maynard –    
_____________________
xxxxxxxxxxxxxxx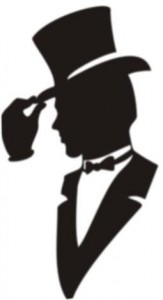 A tip of the hat to the following members who just recently updated their Club membership status: Chapeau aux membres suivants qui ont tout récemment mis à jour leur adhésion au Club:
3168 Tom Simmons;

4143 K Douglas Sheldrick – Lifetime membership;

4230 Donal Wilson;

5276 JR Digger MacDougall;

6108 Jean-Claude Beaudet; 6543 Ronald Jackson;

7278 H Peter Fosbery;

  7426 Paul A Rowe – Lifetime membership; 7559 John F Clayton Lifetime membership;

10993 Roger H Richard;
11896 David Hisdal Lifetime membership; 15782 Denis Gagnon Lifetime membership.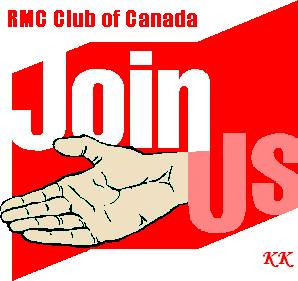 ________________________________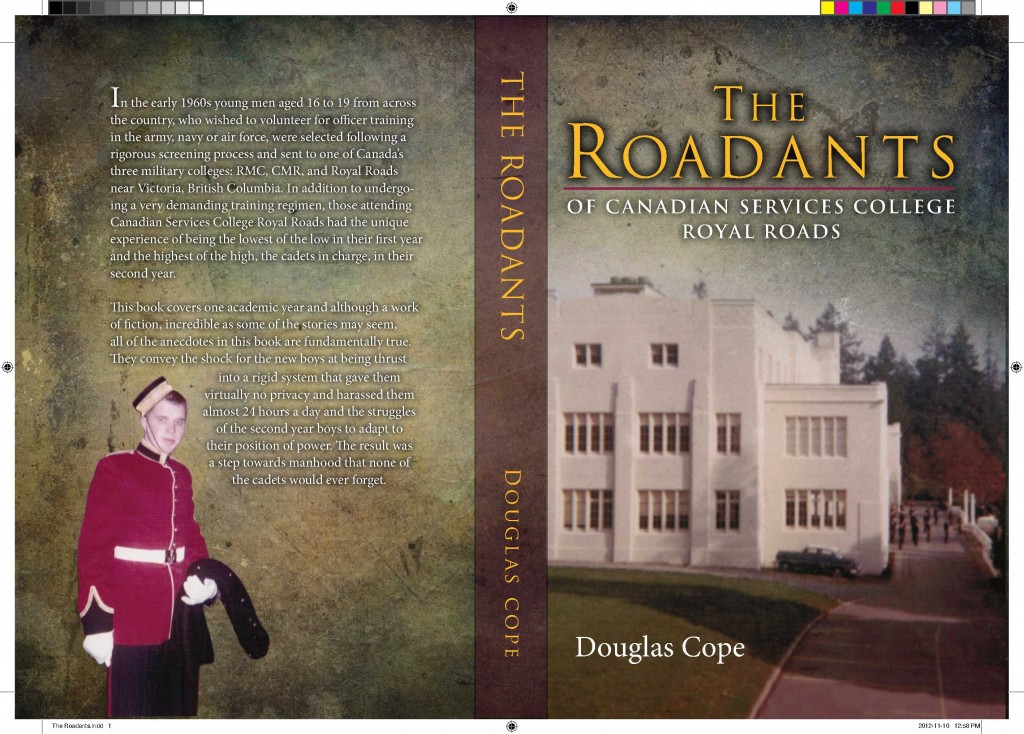 Now on sale at the RMC Gift Shop – Limited copies remaining for Reunion Weekend
In This Issue 35:
To find an article: copy title into the search bar on the top of the website and press the 'enter' key.
To search for an individual: type their name into the search bar and press the 'enter' key.
RR'63 – 50th Reunion
Class Notes…
15687 KURT SALCHERT – SWALLOWING THE ANCHOR SOON
Ex-Cadets & More in the News – Danny McLeod Book Now Available

Official Book Launch – Physics at RMC,
The First 125 Years. (1876 to 2001) Huge Success
What are these 24 up to these days…?
3069 W.A. McColl's – III Year – 1951: "…we haven't found the leak as yet."
MacKenzie Tower Clock Transformed Into a Mickey Mouse Watch in 1984 /
L'horloge de la Tour MacKenzie transformée en montre Mickey Mouse en 1984
60th Anniversary of the RMC Band & Calling all Ex Cadet Band Members
A Long Way From Home: French Military Student
The Week That Was…
FYOP: Hitting the Home Stretch & Still Smiling
Training for the "M" in 2013
Sports & Recreation

/

Les élof ont l'embarras de choix au CMR Saint-Jean
ENCORE:
Jobs – Careers /
Carrières