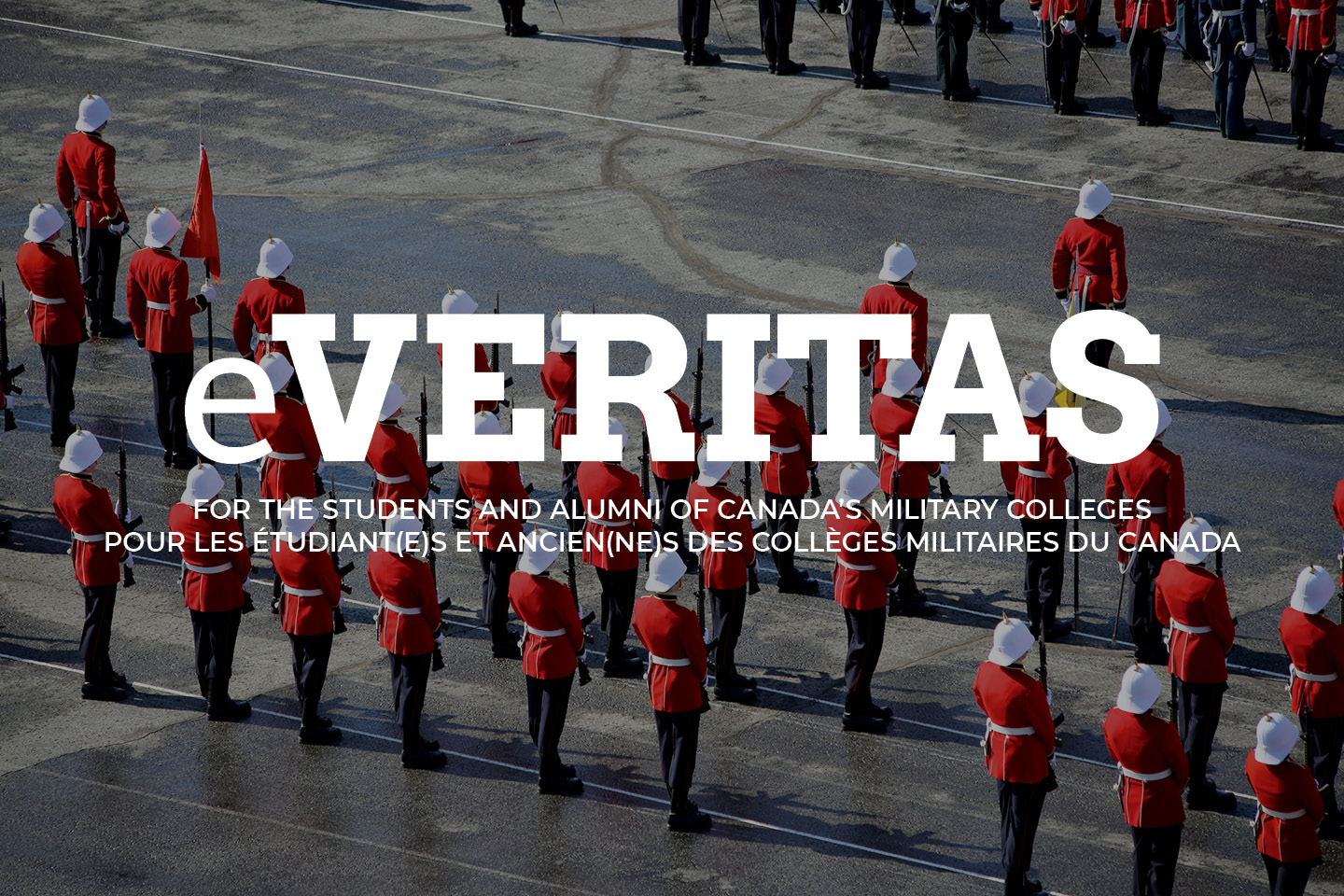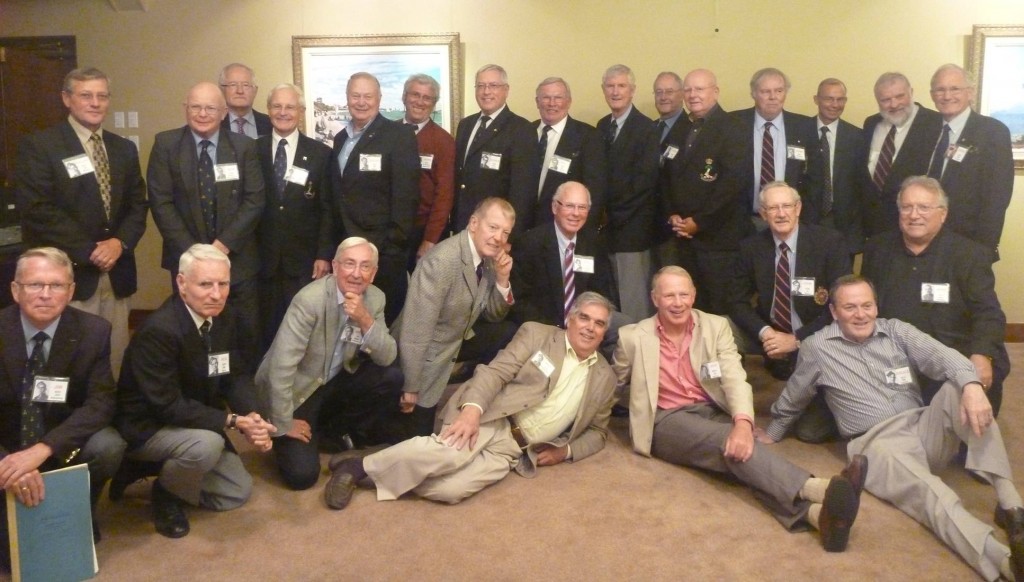 Boys from '63 Return for 50th
FRONT ROW [LAYING DOWN]: Dick Wright, Jack Harris and Bruce Corbett
SECOND ROW: Jim Kempling, Reg Bird, Keith Ambachtsheer, Steve Buridge, Stu Smart, John Wilson, Gerry Presley
BACK ROW: Dallas Mowat, Bob Beardmore, Roman Jakubow [partially hidden], Steve Arnold, Brent Abbott, Bob Jekinson, George Brown, Bill Leggitt, Ken Clarkson, Roger Chaisson, Jim Carruthers, Doug Armstrong, Mike Grandin, Doug Cope and Dave Cooper.
Present but not in the photo: Al Kennedy, Bill Rattray and Jim Cale.
The Boys from '63 Return to Royal Roads for Their 50th!
The weekend of 13-15 Sep was Homecoming Weekend at Royal Roads University. This annual event is attracting more ex cadets every year. The university is very welcoming and is doing a great deal to preserve and reinvigorate the military history of the college.
Special emphasis is placed on attracting ex cadets whose classes are celebrating a significant event. In the case of our class, that significant event was to celebrate our 50th year from graduation from Royal Roads. The weekend included a Friday night class dinner at the Union Club in downtown Victoria, a Saturday dinner/dance on the quarterdeck at Royal Roads University, and a Sunday morning dedication of paver stones and remembrances at the mast. All of the events were well attended and a lot of fun.
Our class attracted 28 old geezers and many of their every patient partners. The air was thick with the septuagenarian reminisences and exaggerations of ex cadets who were just glad to see each other again. Many of the stories had improved markedly over the years.
We just had to keep in mind my motto "I never was as good as I once was!"
Doug Cope signed copies of his book "The Roadants" – the almost cleverly disguised memoirs of our two years at Royal Roads.
Bob Beardmore won the "longest trip" prize as he appeared from Australia. George Brown got an honorable mention with his trip from Brussels. Roger Chiasson and Bonnie travelled from Halifax. A herd of classmates ventured in from Ottawa and Toronto. The rest of us straggled in from various areas in Canada. Of course the six of us who live in Victoria were all present and Jerry Presley and Steve Burridge, with wives, braved the straits and came over from Vancouver.
All in all, it was a fun weekend! We are looking forward to the 100th.
Article received with thanks from: Jack (6633 JD Harris), not to be confused with his classmate JD Harries who is older, taller and (unfortunately) smarter than Jack.