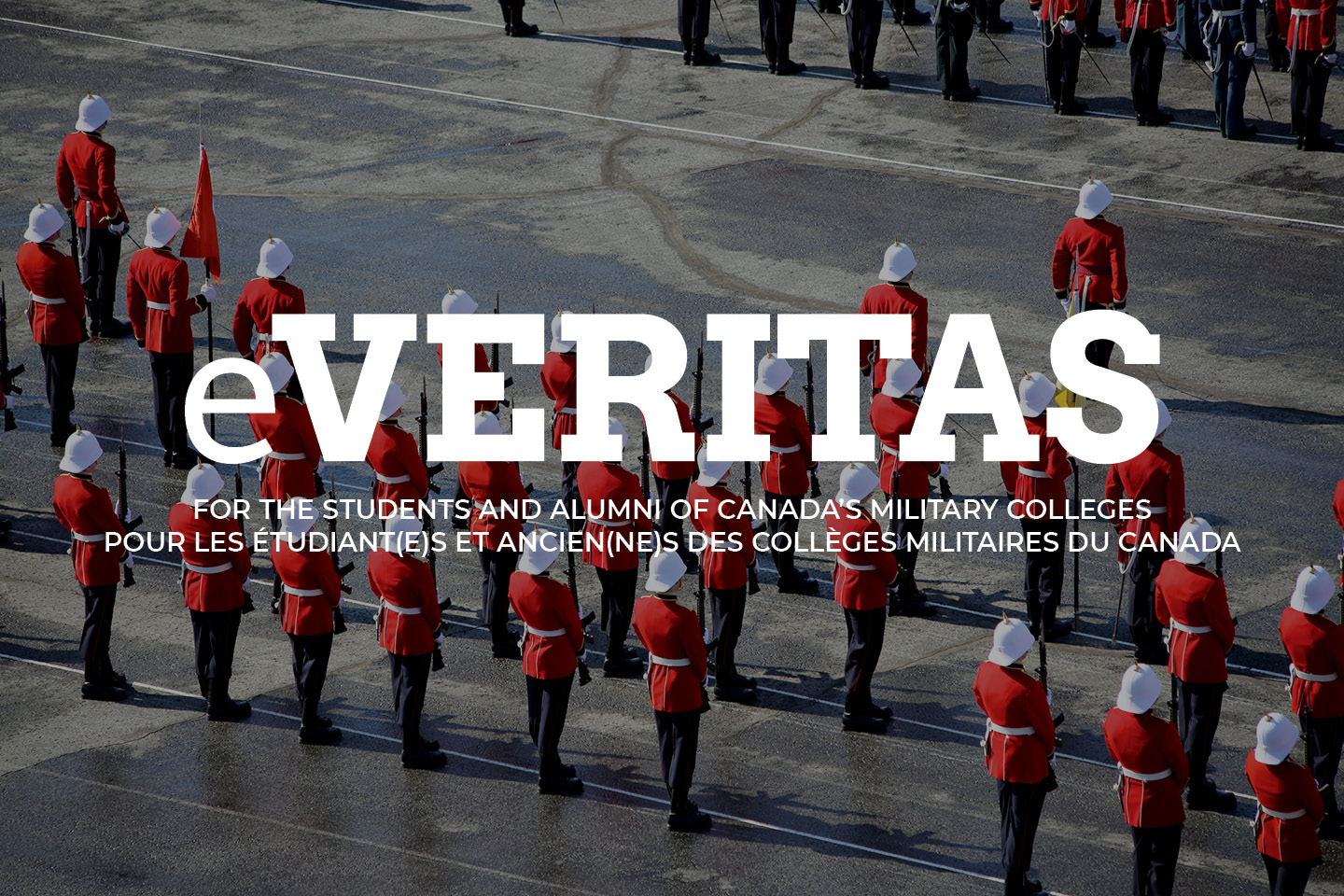 Wall of Honour – The Work Has Started!
By 25275 Julia Anderson
As many returning RMC Cadets have noticed there has been construction going on near the commandant's house. The road formally used by students heading to the sports complex has now been closed off for the construction of the Class of '63 Memorial Wall to honour the college as they join the Old Brigade at this upcoming reunion weekend. I had a chance to speak with 5877 Ted Davie (RRMC RMC 1963), who is the project coordinator. He wrote me a great note on the construction of this massive wall pictured below.
"As the walkway surface on the southern end of Verite Avenue neared completion, the Class of '63 Wall of Honour Coordinator was given the green light to start construction of the Wall. So, on Monday 24 August the first Nudura ICF (insulated concrete form) block was put down in place to start forming the 132 foot serpentine wall. By Wednesday, t he 6 ft 3 in high wall was complete and awaiting bracing and reinforcing before concrete is pumped into the rebar-filled 10 inch cavity scheduled for Thursday. However, this may not allow enough time before the scheduled inauguration on 03 October for the mason to put stone around the entire wall. In any case, the area required for the unveiling of the first five plaques of our selected honourees will be completed and ready. The ceremony is scheduled for 1330 on Saturday, 03 Oct during the weekend when the Class of '63 gives the Wall of Honour to the College on joining the Old Brigade."
5877 Ted Davie (RRMC RMC 1963)    Background on the Wall of Honour Project

In This Issue 36:
Delta Week 1 at RMC;
Multi Talented Leader for Brock Sqn I Years;
Varsity Athletes Back & Hard At It;
2009 Grads Getting Their Feet Wet!
Ex Cadets in the News;
CF Sports Awards Program;
Where Are They Now?
RMCSJ Cadets In Good Hands;
The History of the Mast and Colours at Royal Roads;
Careers | Carrières;
Who Am I?
A Photo Speaks 1000 words – RMC Sports Program 1962;
Women in Defence and Security;and
Legacy Dinner / Silent Auction