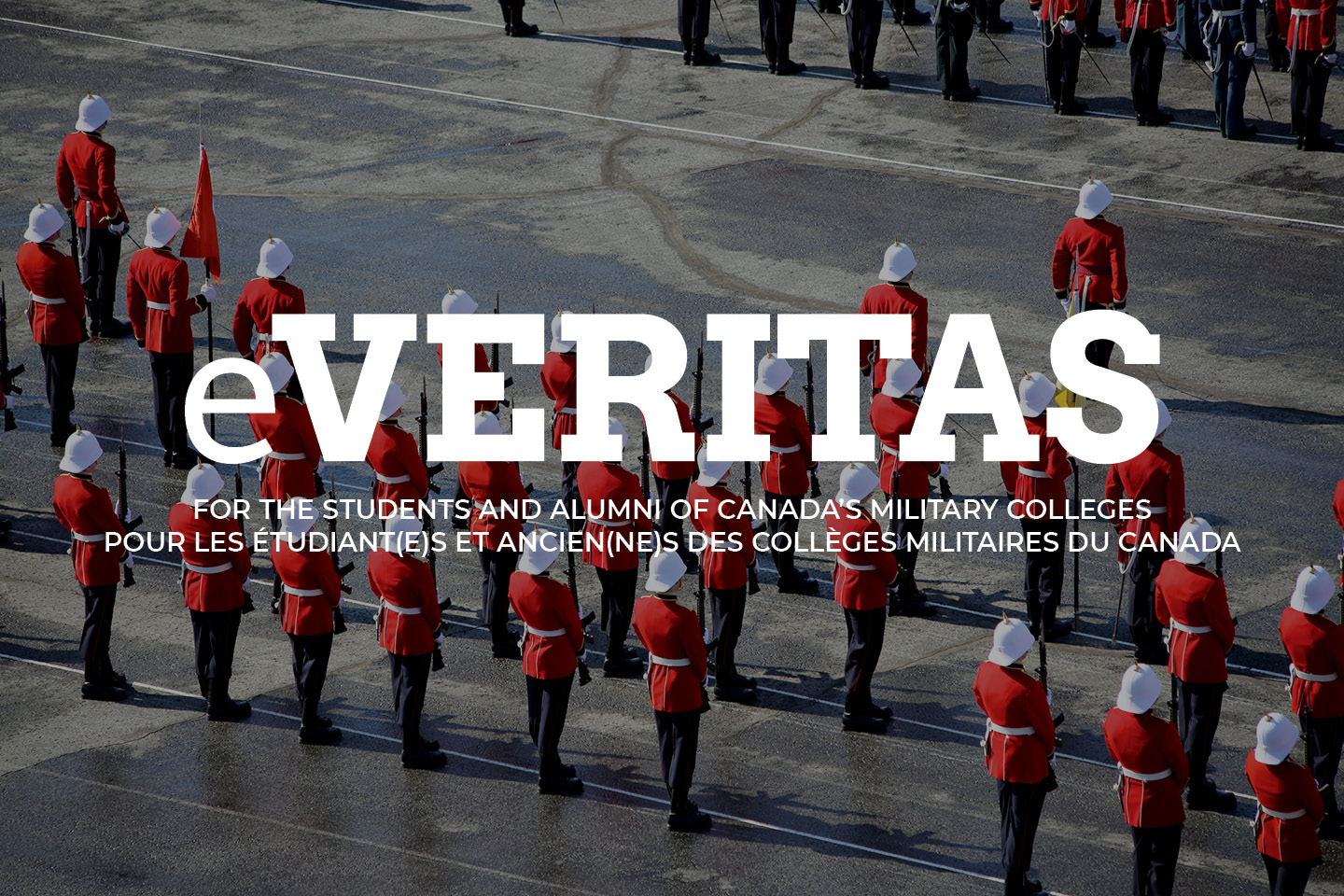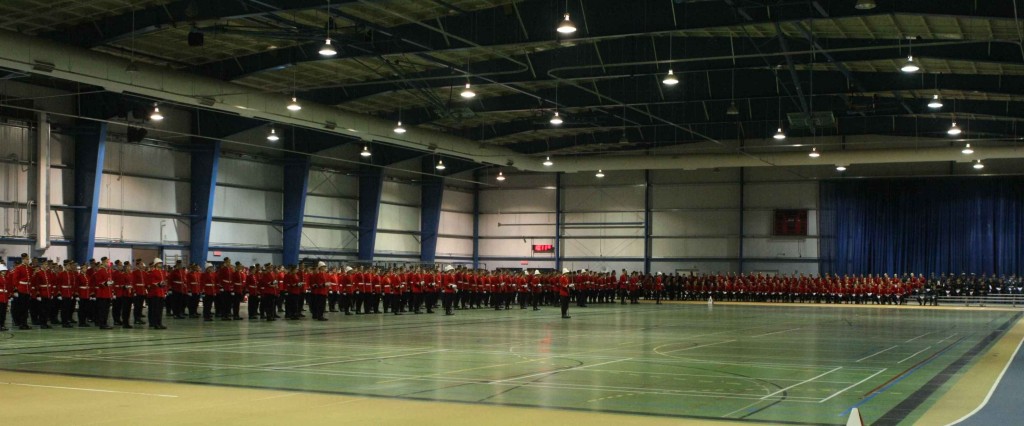 IN THIS ISSUE 5:
To find an article: copy title into the search bar on the top of the website and press the 'enter' key.
To search for an individual: type their name into the search bar and press the 'enter' key.
The Week That Was & Beyond
Logistics Officer New Registrar
VARSITY
Qu'est-ce qui se passe au CMR Saint-Jean
Robbie Burns Night at RMC Saint-Jean
Simulator and the Theatre of War & From Skyhawks to Jump Start Melodies
11 Ex-Cadets Earn New Letters After Their Names. Others in the News
Cadet Honing His Networking Skills; Those Who Live in Glass Houses; & More
Catching Up With the News
Victoria Edwards In Conversation: M148 Glenn Naldrett (RRMC RMC 1981)
Careers & Survey| Carrières & Sondage
Notices | Avis
Trivia | Bagatelle
Deaths | Décès
Three photos: OCdt Andrew Shehan
A special invited guest of the commandant for the Sunday parade was The Major – Danny McLeod.  Danny and his wife,  Sheila  took part in the pre-parade social and The Major "inspected" the cadets along with the Reviewing Officer – MGen Dave Fraser, Comd 1 Cdn Div and LFTDS.