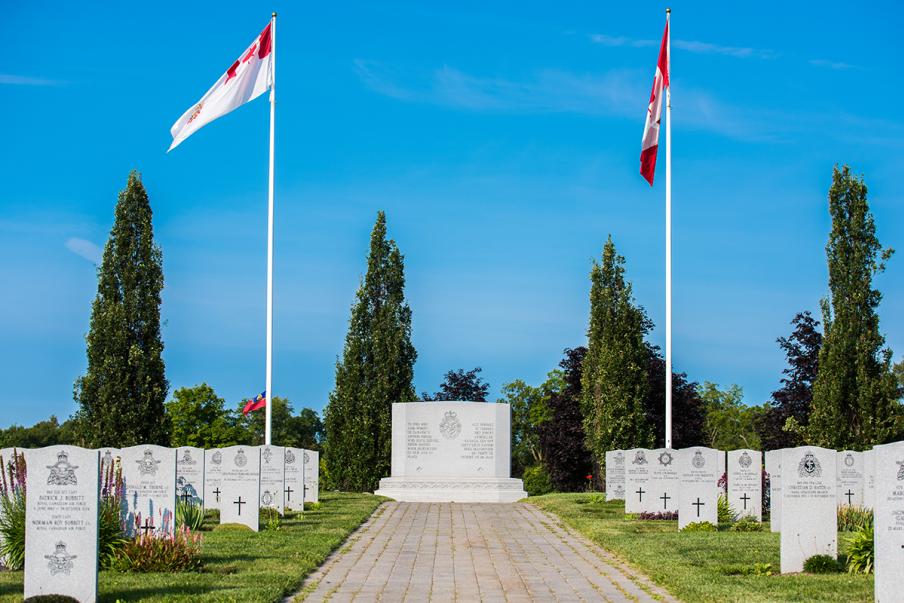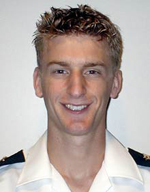 Where? When? How? & Why? – 7 Years later Still No Answers
By: WJO
Remembrance Day (11 November) is a memorial day observed in Canada to remember the sacrifices of members of the armed forces and civilians in times of war, specifically since the First World War.
This past November 11th, Rolande and I attended the memorial services at the Arch and the follow-up "hot toddy" social  gathering later at the Senior Staff Mess.
On leaving the SSM we had planned a short stop in Panet House (located next door) to take care of a couple of work related tasks.
As we approached Panet House we noticed a gentleman trying the front door, it was locked. We asked if we could help him out not recognizing right away who he was.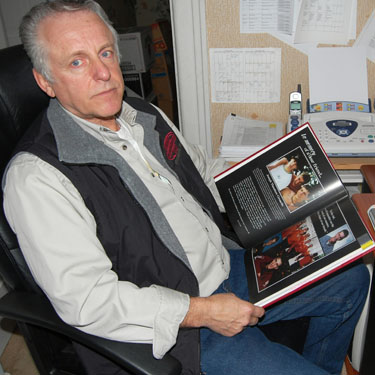 We walked towards each other and quickly realized it was Mr. Ron Grozelle (photo left) father of Joe. Ron and I got to know each other well long before Oct 22, 2003.
23160 Officer Cadet Joseph Grozelle, 21, disappeared from the Royal Military College, where he was a III year cadet on Oct. 22, 2003. His body was found in the Cataraqui River, only a few meters from the college grounds (near HMCS Cataraqui) – on November 13, 2003.
Over these past seven years Mr. & Mrs. Grozelle visit both the college and the exact spot where the body was pulled out of the water. For the first few years we would see and speak with them quite often about the passing of Joe.
"Seven years later, we still don't know anymore than we knew back in 2003", Ron Grozelle told me in my third floor office in Panet House. "We know the WHAT, but we sure as heck don't know the WHERE? WHEN? HOW? & WHY?"
From October 23-November 13, 2003, members of Canadian Forces National Investigation Service (NIS) lead the search for Joe. They conducted searches of the RMC grounds, his room in the Fort LaSalle building, canvassed hospitals and shelters in the Kingston area, interviewed staff and cadets at RMC, flagged credit cards, analyzed Joe's computer, and worked with the Kingston Police Service and the Ontario Provincial Police (OPP) in conducting air, water, and ground searches, including the use of canine teams.
His body was found in the Cataraqui River in Kingston, Ontario three weeks after he disappeared, on November 13, 2003.
The initial examination was not able to establish a cause of death, so further testing was required. The subsequent autopsy in July 2004 listed the cause of death as "undetermined." Drugs and alcohol were not found in his system. The body was then exhumed in November 2004 for a second autopsy, which also finds the cause of death to be "undetermined."
While Ron Grozelle and I talked for well over an hour Mrs. Grozelle was doing "circles" around the parade square. "It has been one of her ways to honour Joe's memory", said Ron.
Early on following the recovery of the body, investigators suspected suicide.
"If Joe committed suicide we as a family could come to grips with it", said a matter of fact Ron Grozelle. "He was an intelligent young man, but he wasn't that smart. For seven years his death has stumped: RCMP, OPP, Kingston police, NIS, an inquest into his death came back as undetermined."
The Canadian Forces carried out their own board of inquiry – which was an administrative investigation. As far as we know – the WHERE, WHEN, HOW, & WHY, were not answered.
Was he murdered? Did he have some sort of unfortunate accident? If it was an accident in all likelihood at least one other person would have been a witness.
Did he actually pull off the "perfect" suicide? If he did local, provincial and national police services can't figure out how he did it?
We don't pretend to know the answer. We can only hope that the family can get closure some day soon.
Previous e-Veritas article on this subject Here