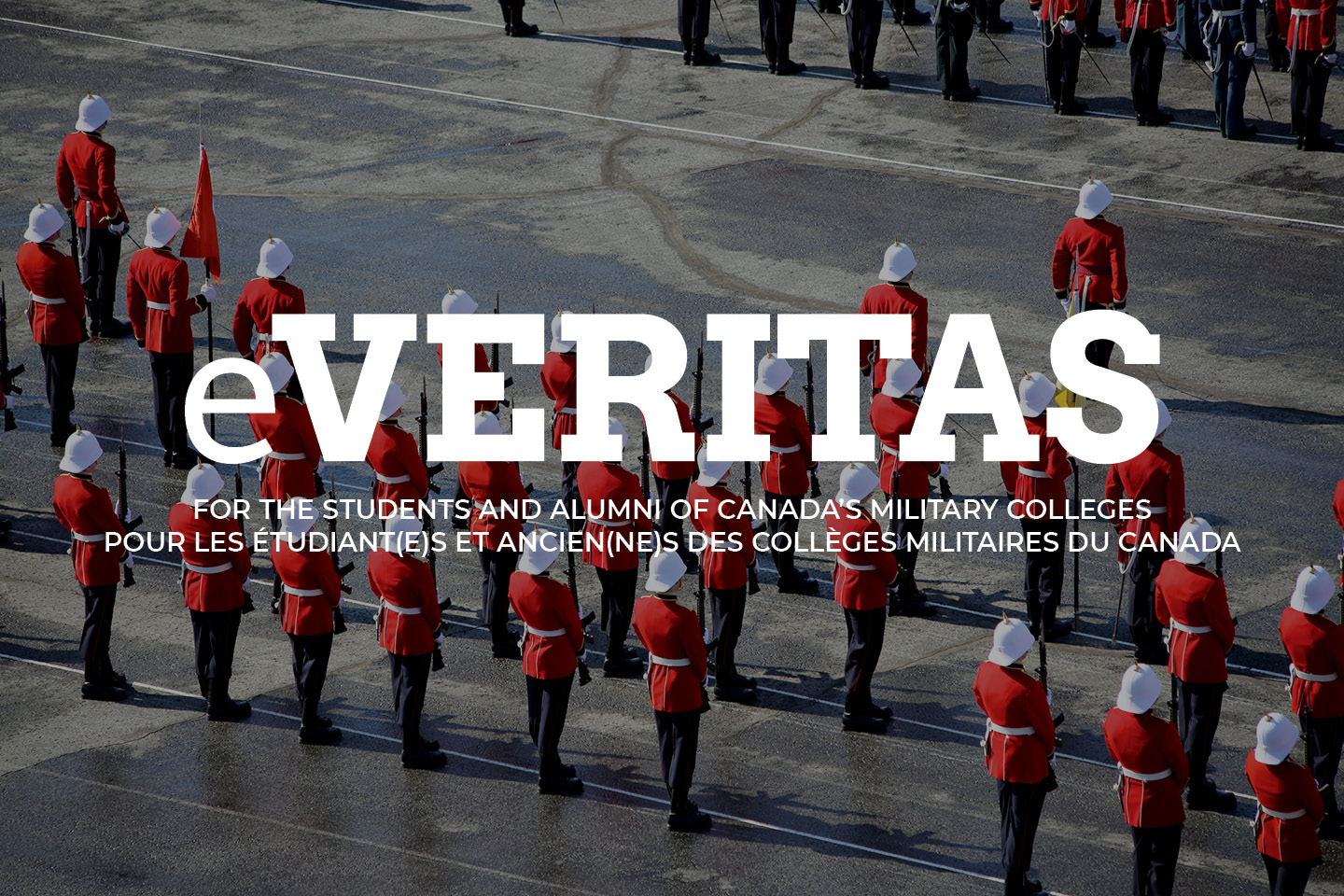 Kingston Branch Wraps Up 2013 Luncheon with DCdt as Keynote Speaker
Last Wednesday, 4 Dec – Kingston Branch held their monthly luncheon at the Senior Staff Mess on the grounds of RMCC.
There was a good crowd with the usual suspects in attendance with a few new and old familiar members, on hand, which made for a good atmosphere.
Branch President, 5877 Ted Davie brought everyone up-to-date on internal happenings within the Club and mentioned that he has been in touch with the commandant to sort out a few loose ends concerning the monthly Branch Luncheons at the SSM.
5256 Gwyn Griffith reported on various projects and thanked a number of members for their support on working on these projects within the college and on behalf of the college.
The keynote speaker was DCdt, 19706 LCol Patrick Lemyre who made a very interesting presentation on what is happening in both the Military and Cadet Wings.  The crowd found his talk very interesting and appreciated hearing of the many insights and challenges facing both the cadets and the staff.
All in all, this was an enjoyable get together. The next schedule Luncheon is 8 Jan, at the SSM once again. Most people arrive on or around 12 noon. Everything is usually finished by 1400 hrs. Ex Cadets and other members of the Club in good standing, from the area or who happen to be in the area are invited to attend.
The guest speaker is expected to be commandant – BGen Al Meinzinger.
_________________________________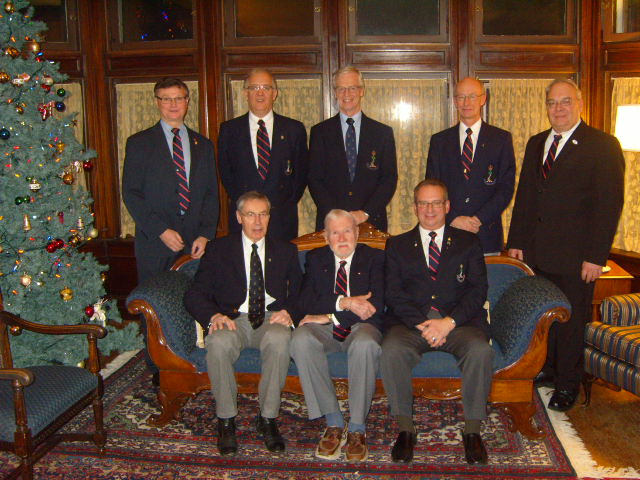 Manitoba Branch Christmas get-together
The 2013 Manitoba Branch Christmas get-together was held at the University Women's Club, Winnipeg on Friday evening December 6th from 7 til 10 pm.
Nine couples showed including; Club President (Branch President) Jacques Gagné and his wife Gisele, Claude Michon, Branch VP, Lee Smith, Ted Szypowski, Ed Burgerner and his wife Donna-Mae, Bruce Rutherford and wife Patti, Dick Girling and wife Doreen, Allen Kear (President Emeritus / MB Branch) and his wife Celine.
We had as our guests; Peter & Heather Clark (parents of former CWC Brendan Clark/ Class of 2013) and Jackie & Steve Broder-Milian. Mid-way through the evening, we conducted the traditional "roll-call" followed by greetings from the Club by President-elect No 12059, Jacques Gagné.
The evening was a success and enjoyed by all.