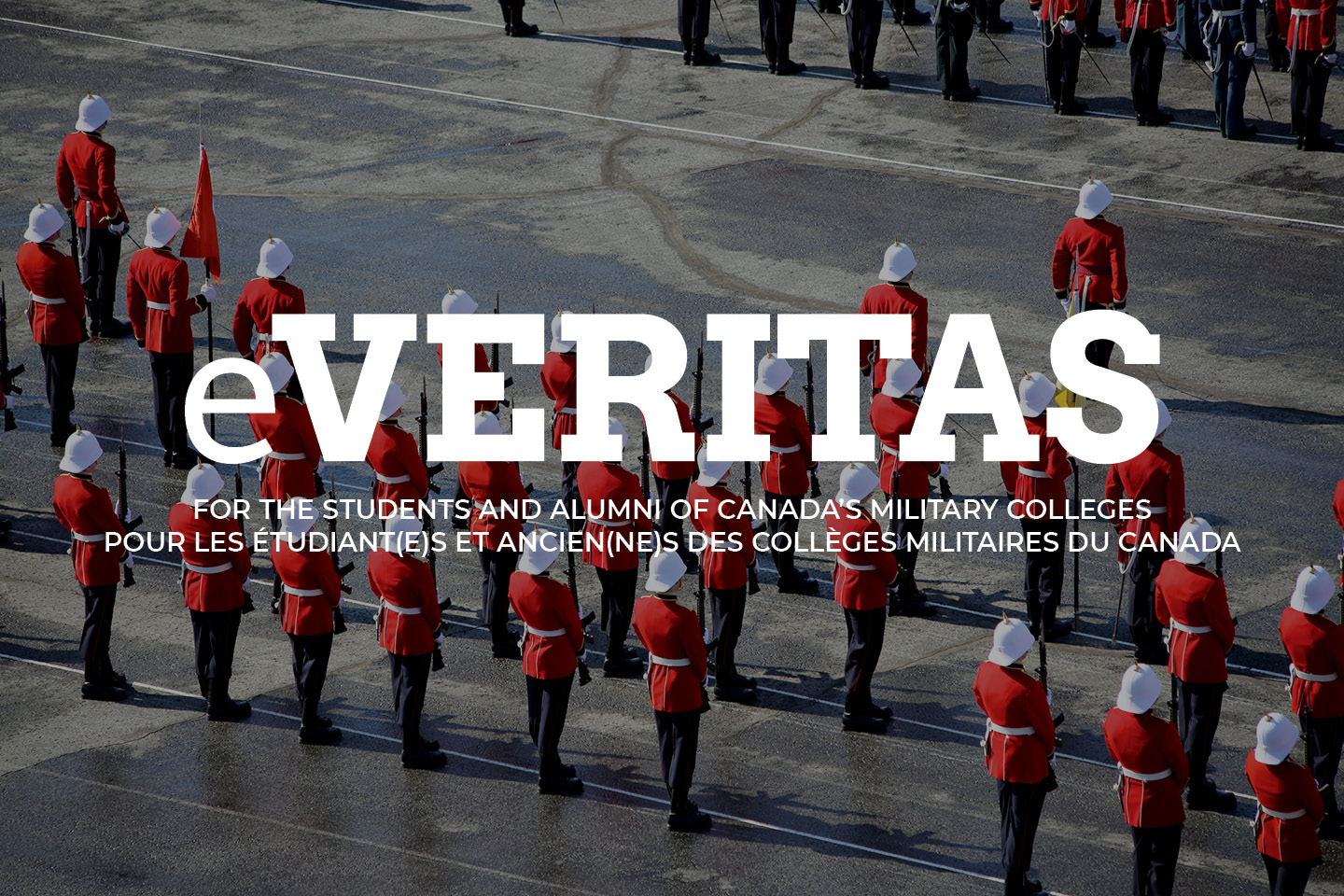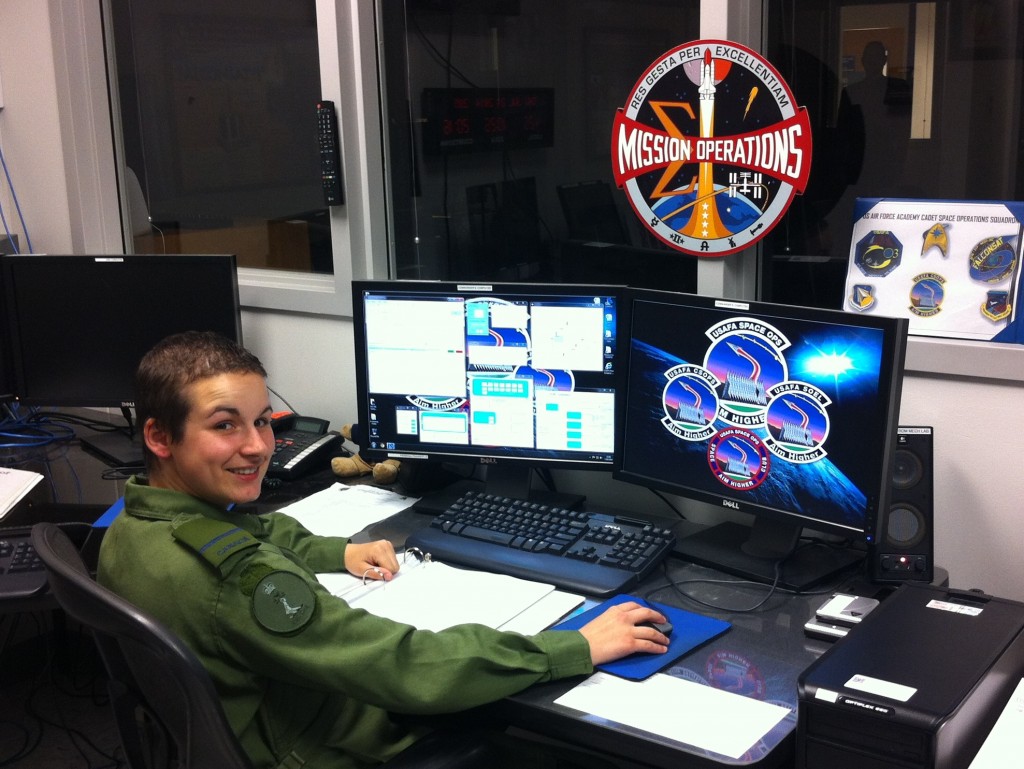 LEARN SPACE BY DOING SPACE –
Visit to the US AF Academy Summer 2014
Submitted by: 26501 OCdt (III) Jessie Tremblay
This summer, I had the chance to fly to Colorado and participate to the United States Air Force Academy (USAFA) summer space program. There are only a few foreign students coming over the summer as this is not an exchange program, not to mention I was the only Canadian down there. I must admit it was sometimes intimidating to be representing not only the Royal Military College of Canada but the Canadian Armed Forces on a day to day basis.
USAFA has a satellite engineering program called FalconSAT which allows senior cadets pursuing a degree in astronautical engineering to design, build, test and operate small and low cost satellites. The program has  a strong 17 years of history; a total of four satellites built by cadets made it successfully into orbit. I was an integral member of the FalconSAT-3 cadre, although I helped with all aspects of the program, such as launching high altitude balloons and rockets, as well as teaching introductory space science courses.
In nine weeks, I learned how to operate a satellite, taught and certified over 50 basic operators on FalconSAT-3 (FS-3) and flew 280 satellite passes. Moreover, I rewrote the entire curriculum and operational procedures of the FS-3 training program to ensure instructions were clearer and up to date. I have done this to facilitate the transition to the next generation satellite (FalconSAT-6) to be launched in spring 2015. I also led several test campaigns to collect data that will be used to correct a known anomaly on FS-3.
From the long nights I spent in the Ground Station waiting for the satellite to cross the American sky, to the 21 kilometers hike that brought me to the top of Pikes Peak (4 302m), the most popular fourteener1 near Colorado Springs, I enjoyed everything I did there. I also met a lot of people and made a few friends that I may have the chance to work with during my military career. This experience has so far been the best I have had since I joined the CAF in 2011, and would highly recommend this opportunity to anyone who wants to learn more about space and joint operations.
I would also like to thank the RMC Foundation to allow cadets to participate in such awesome opportunities.
1 Fourteener: Mountain over 14 000 feet in altitude
APPRENDRE SUR L'ESPACE EN FAISANT DE L'ESPACE –
Visite à la US AF Academy Été 2014
Soumis par: 26501 Élève-officier (III) Jessie Tremblay
Cet été, j'ai eu la chance de voler jusqu'au Colorado et de participer au programme spatial estival de la United States Air Force Academy USAFA). Il y a peu d'étudiants étrangers sur le campus au cours de l'été, car ce n'est pas un programme d'échange; sans mentionner que j'étais la seule Canadienne là-bas. Je dois admettre qu'il est parfois intimidant de représenter non seulement le Collège militaire royal du Canada, mais aussi les Forces armées canadiennes au jour le jour.
USAFA a un programme de conception de satellites appelé FalconSAT qui permet aux cadets séniors qui poursuivent un diplôme en génie astronautique de concevoir, construire, tester et opéré de petits satellites à faibles coûts. Le programme est fort de 17 ans d'histoire et un total de quatre satellites construits par les cadets ont été mis en orbite avec succès. J'étais un membre à part entière du cadre de FalconSAT-3, bien que j'ai aidé avec tous les aspects du programme, tels que le lancement de ballons à haute altitude et de fusées, ainsi que l'enseignement de cours d'introduction à la science spatiale.
En neuf semaines, j'ai appris comment opérer un satellite, entraîné et certifié plus de 50 opérateurs de base sur FalconSAT-3 (FS-3) et effectué 280 passes de satellites. En outre, j'ai réécris l'ensemble du curriculum et des procédures opérationnelles du programme de formation de FS-3 pour assurer que les instructions étaient claires et à jour. Je l'ai fait pour faciliter la transition vers la nouvelle génération de satellite (FalconSAT-6) qui sera lancé au printemps 2015. J'ai également mené plusieurs campagnes de tests pour recueillir des données qui seront utilisées pour corriger une anomalie connue sur FS-3.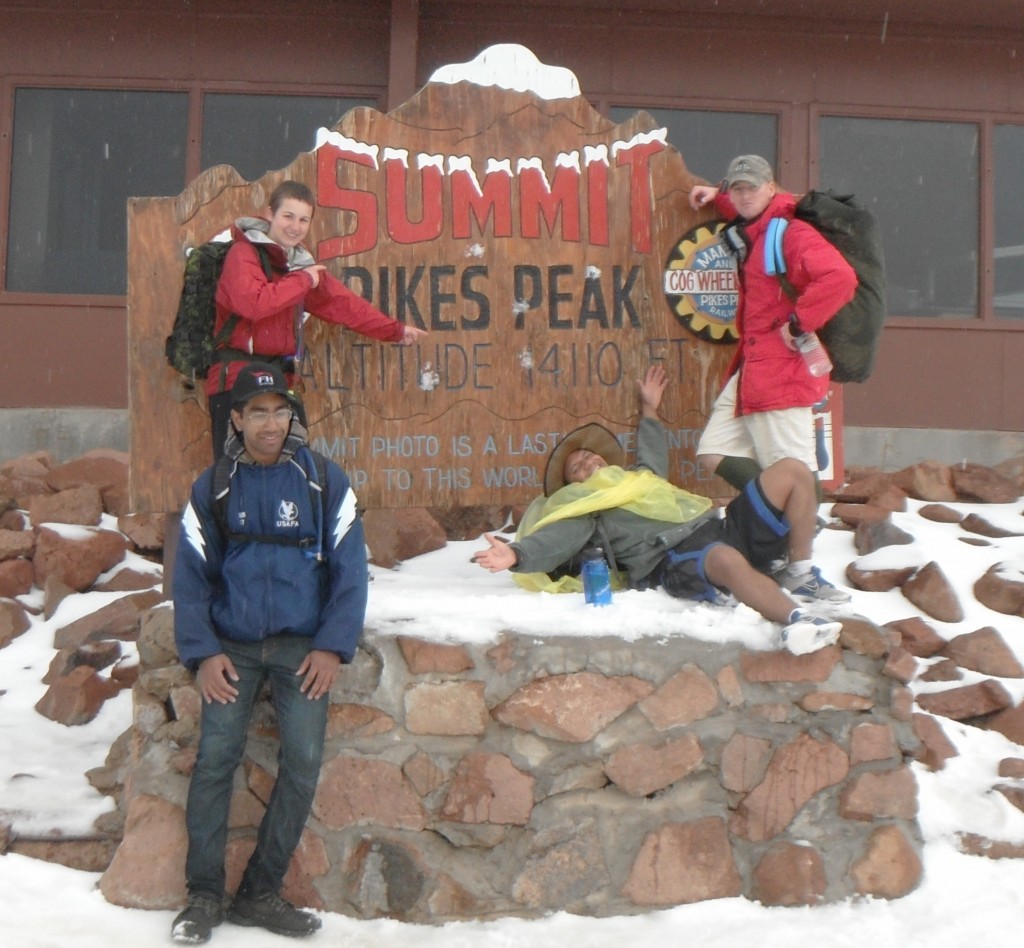 Des longues nuits que j'ai passées à la station au sol en attendant que le satellite traverse le ciel américain, jusqu'au 21 km de randonnée qui m'a amené au sommet de Pikes Peak (4 302 m), le fourteener1 le plus populaire près de Colorado Springs, j'ai apprécié tout ce que j'ai fait là. J'ai aussi rencontré beaucoup de gens et me suis fait quelques amis avec qui j'aurai peut-être la chance de travailler au cours de ma carrière militaire. Cette expérience a été jusqu'à présent la meilleure que j'ai eu depuis que j'ai joint les FAC en 2011, et je recommande vivement cette opportunité à tous ceux qui veulent en savoir plus sur les opérations conjointes et spatiales.
J'aimerais aussi remercier la RMC Foundation d'avoir permis aux cadets de participer à de si géniales opportunités.
1 Fourteener: Montagne de plus de 14 000 pieds d'altitude