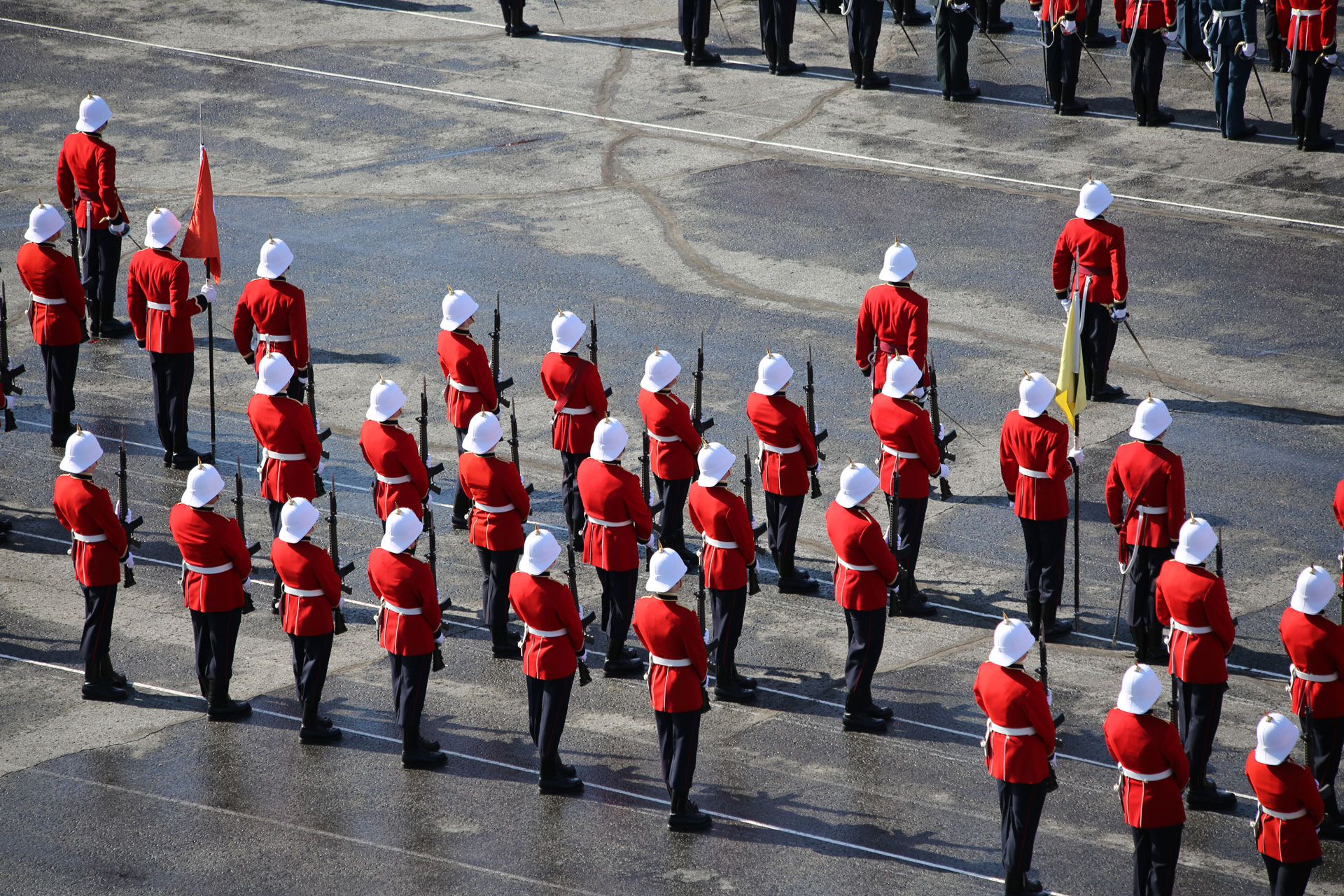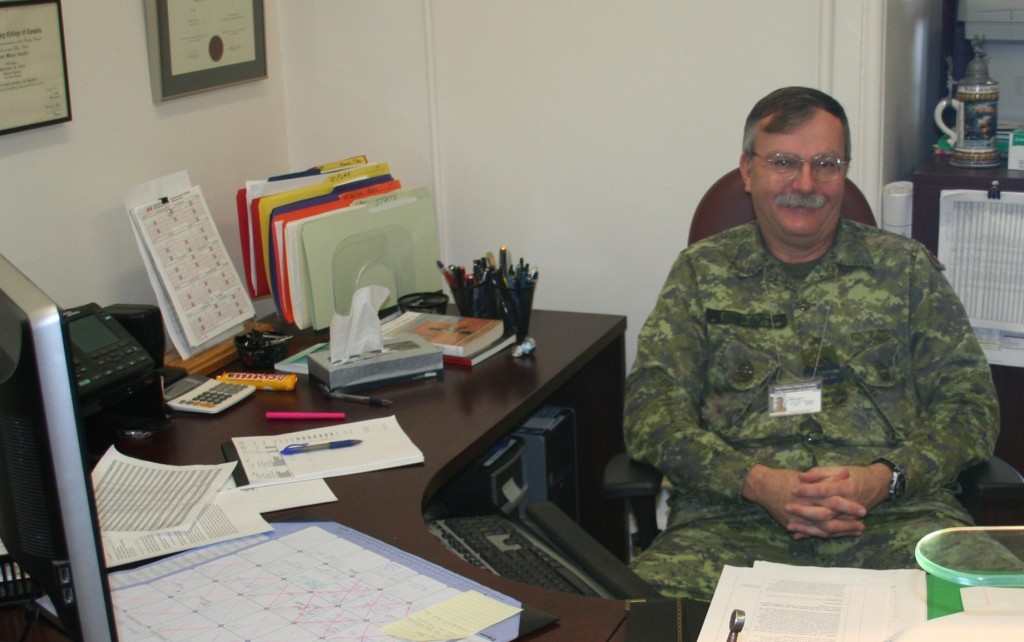 Photo By: OCdt Dan Fleming
Logistics Officer, New Registrar
By: 24712 Brent Fisher
On 1 January of this year, 12238 Maj Ray Stouffer officially assumed the position of Registrar of the Royal Military College of Canada. An air logistics officer by trade, and Assistant Professor of History as of late, he brings both operational and academic experience to this new role. By succeeding LCol (ret'd) Rod McDonald, Maj Stouffer continues the recent college tradition of having a Registrar in uniform.
Having been a dual varsity athlete and member of the Class of 1979, Stouffer has retained fond memories of his time spent as an officer cadet. He speaks quite highly of his two years in the Stone Frigate, as well as his graduation. Over the course of his career, Maj Stouffer had the opportunity to travel to many countries in the world as well as to all corners of this country. He held several command and staff appointments, including a posting to the Strategic Airlift Project Office. After winning a competition for a fully sponsored graduate degree, Maj Stouffer returned to RMC in 2002 to complete his PhD in War Studies.
Stouffer cherished his time spent as an Assistant Professor within the History Department, and he found this job to be very rewarding. He has enjoyed the opportunity to work directly with students, and he also noted that the opportunity to complete research has nicely rounded out the experience. Maj Stouffer has acted as the Military Assistant to the Dean of Arts as well, and this administrative experience will most definitely aid him in the transition to his new position.
When asked to describe a typical day in the Office of the Registrar, he was quick to respond that "there is no typical day." His job requires constant coordination of undergraduate and graduate tasks, in addition to admissions and liaison work. He recognizes that the academic structure of this institution has changed greatly over the past few decades, and claims that balancing expansion with limited resources is a primary challenge for his office. Retaining high enrolment in the face of decreasing student numbers will be another obstacle he and his staff will likely have to overcome.
Overall, Maj Stouffer is thrilled to remain posted to Kingston. Already in his ninth year since returning to the Limestone City, he feels fortunate to be surrounded by such historical and physical beauty. A landscaper and jogger in his free time at home in Orleans – he explained that hobbies evolve with age – Maj Stouffer added that he has learned to live with "road-running between Ottawa and Kingston over the years. Our new Registrars prefers the more moderate climate in Kingston too.