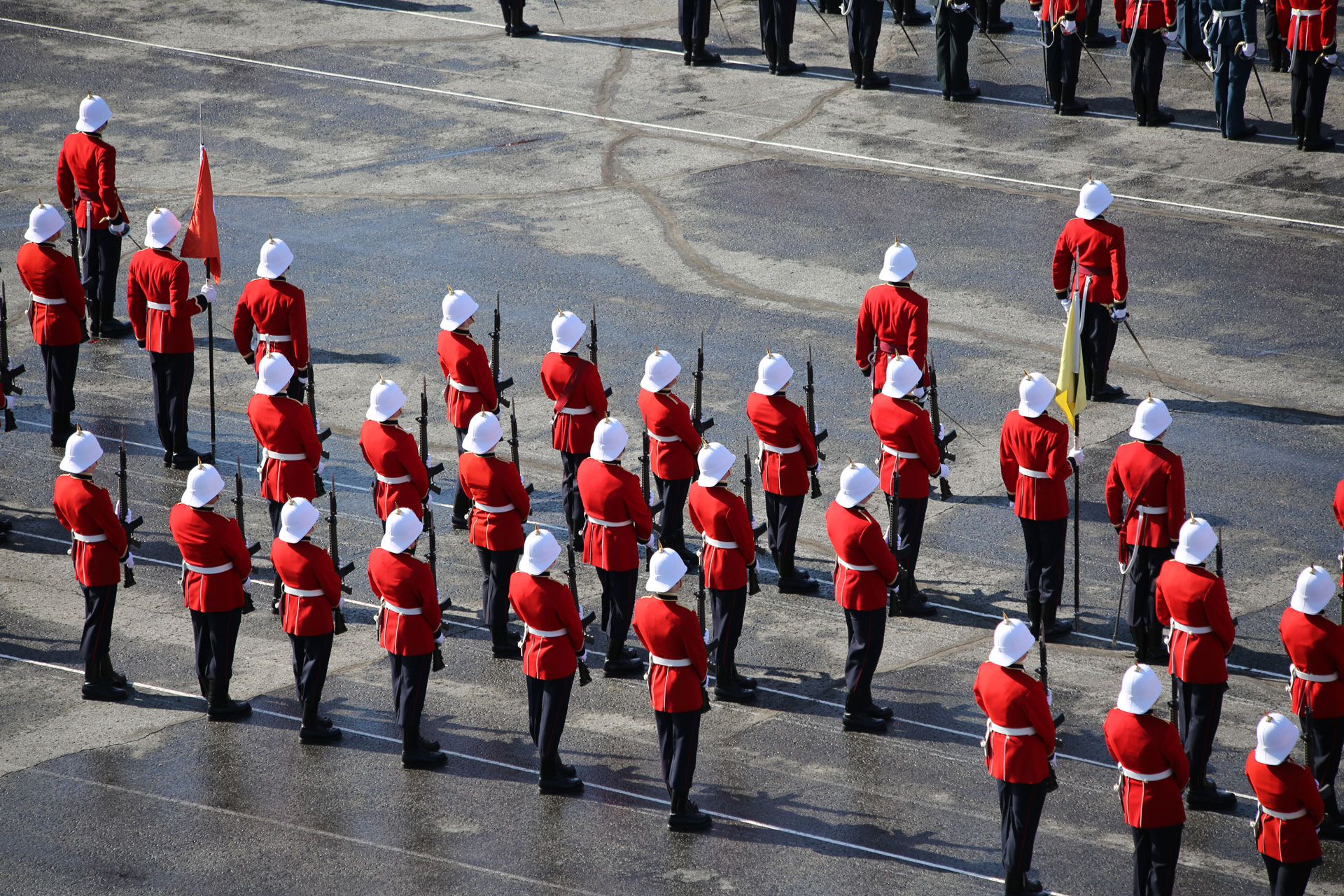 McNaughton-Vanier scholar brings worldly experience to RMCC
A/SLt 24498 Noelani Shore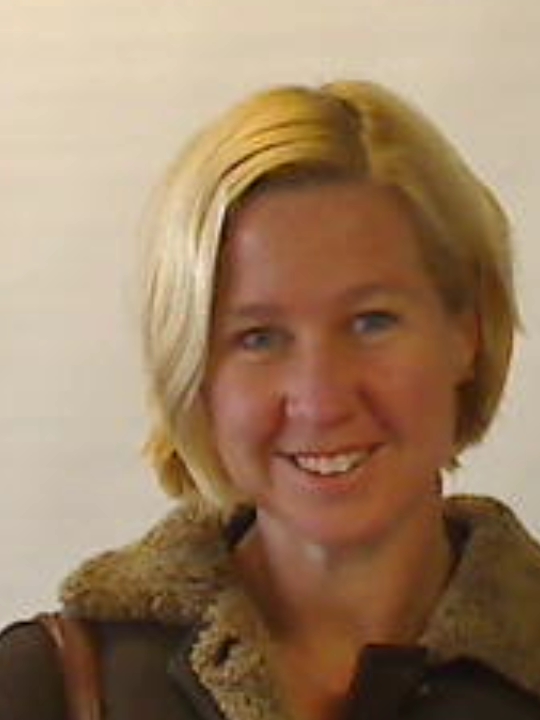 No stranger to Kingston, Ann Fitz-Gerald returned in January to become this year's McNaughton-Vanier Scholar at the Royal Military College. A one-year position, this Canada-based research post has given Ann the opportunity to re-live her academic and scholarly experience.
"One of the most rewarding things about this post is to be hosted by my Alma Mater, and also to come back into contact with some great academics who very much impacted on my life," she explained.
Ann received two undergraduate degrees from Queen's University (Commerce and Political Science), her Masters from RMC, and her PhD from Cranfield University in the United Kingdom.
Fitz-Gerald reflected that, back in 1993, attending RMC was "a slight culture shock." She said, "I was the only female civilian student. I was also surrounded by people who were attending post-graduate courses as part of their duty, and therefore I was all of a sudden surrounded by people who were very committed to academic life, determined to make the most out of every opportunity. I had to act sharply and judiciously, and to read everything there was in order to be as active in the classroom debates as the rest of the students were. Admittedly, there was a bit of a cultural difference between RMC and mainstream undergraduate life, but it was a transition that I really enjoyed, and as a result I became a 'serious' student."
When asked what she gained from receiving a military education, Ann explained: "What I wouldn't have got from mainstream university is the discipline, and the opportunity to attend graduate school with mid-career professionals. I learned a lot from their operational experience and, at the end of the day, we were all students in the classroom; there was no apparent rank structure. It was always handy to go out for a beer with the senior folks who had been around, and to have those easy, informal discussions in the pub, or in the mess. That was something I found enormously useful. That set me up very well for understanding the military perspective in international organizations I've worked with like NATO, and for the ground-based experience in operations that I've worked in support of."
Ann has been involved in National Security Strategy and security sector related work in many countries. This has included reviews, assessments, capacity-building programmes and policy development exercises. The two experiences that stand out most in her mind was the time she spent in Botswana and Indonesia.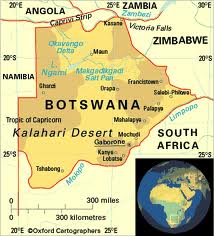 "In Botswana, there were representatives around the table from what the Botswanan government called the "House of Chiefs." They really brought the tribal and traditional societal perspective to the table, and this isn't always evident elsewhere. You normally get a real capital-city, political-elite perspective that often doesn't transfer well out in to the rural areas of the country, and the larger the country, the more difficult that transfer of ideas is. In Botswana – similar to present-day Somaliland – you see formal state structures and mechanisms that reflect the real societal fabric."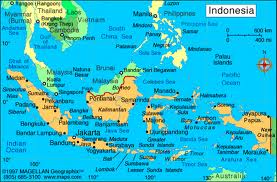 Her time in Indonesia stands out because the country is so large, and spans across countless different groups of islands, and one of the key issues for National Security there is a balance between the aspiration to achieve unity across society, but pay due respect for the diversity across society as well.
"It's interesting how the set of five values in Indonesia that was pushed pre–Suharto regime has re-emerged again as being so important to National Security Policy and Strategy development out there. It's called Pancasila – and that's a word in Bahasa for 'five values.' They include such things as social justice, one almighty God, unity, diversity, and tolerance, but they wrap it up all in one word so that even the most disinterested and ill-informed (often illiterate) sector of society can identify with something that makes them 'Indonesian.' This sense of unity is quite important when considering national security issues, and something that we have struggled with in other regions, including Afghanistan. It reflects the importance of having a real foundation for National Security, made up of core values which, in turn, inform national interests," she said.
Ann finds these two experiences memorable, especially in terms of developing policy for countries like Afghanistan.
"I find that there is a real lack of platform that connects the core of society to the periphery and rural areas in Afghanistan. We're learning very quickly that our Westphalian and Eurocentric approaches to state-building don't transfer easily to non-Weberian societies where there are others systems of governance beyond the state. We have to learn how to speak and connect with non-state actors, or traditional and religious leaders, and we lack the tools in the international community to do that effectively."
With so much global experience, Ann is more than qualified to handle the responsibilities of the McNaughton-Vanier Scholar. She is expected to contribute positively and actively to academic life at RMC, to be available to support both undergraduate and post-graduate students, to give lectures or be used as a guest-lecturer for relevant degree programs, and to contribute to seminars and conferences. Ann will be contributing to a Military Education Symposium in June, which will take place in Ottawa.
Balancing her work with research is a constant challenge for an academic. Ann does her best to orientate her teaching responsibilities, as well as her overseas advisory and consulting responsibilities with her writing, but it's not always ideally arranged.
"Academia is a vocation and a passion; one must always be looking for opportunities to interview people when you're out servicing these consultancies and projects. You have to be prepared to learn as much from your students as they would learn from you. I feel very privileged to be teaching, both in the UK and overseas, classrooms full of cross-government and cross-civil society, mid-career professionals, and future leaders. My Masters programme in Security Sector Management program in Ethiopia includes the Chief of Defence Staff and the Minister of National Defence, so I have the great privilege of learning just as much, if not more, from my students, as they hopefully learn from me. They are also as much a part of my research base as my independent work is."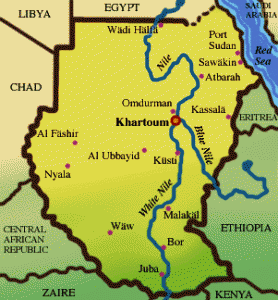 Ann has also recently returned from facilitating post-referendum negotiations between the Northern and Southern Sudan Security Chiefs. These discussions took place in a small town called Debre Zeit, approximately 1 hour north of Addis Ababa, Ethiopia.
"I was asked by the African Union and United Nations High Panel to facilitate the talks between the Northern and Southern Security Sector Representatives on issues related to the Common Border Zone, and the strategic issues relating to security management."
These parties have had their differences over the years, and have endured violent conflict and extreme levels of poverty, particularly in the south. However, there is an opportunity here, despite some of the difficulties around issues concerning oil, and the contested region of Abeyei; there are a tremendous number of mutual and common interests between the two sides. There is a good degree of resource dependency for better development opportunities in the future. "However, Sudan sits in a region that hasn't enjoyed relative security and stability in a long time, and therefore this issue does not just concern Sudan, but it concerns the region as well. There is a great interest in taking a regional approach to issues concerning post-referendum Southern Sudan, and I and others do hope that the donor community becomes engaged in supporting a locally and regionally driven approach to developing capacity in human skill sets in that region," Ann explained. "We often expect things like professionalism of the military forces and other security forces, good degrees of government oversight and accountability, and we have to balance those expectations with a realistic view of the human capacity in those areas, particularly in Southern Sudan."
It will take some time to affect positive change in these areas, and according to Ann, "we're talking about generational change. If we develop opportunities from small seeds, this can lead to a degree of apathy towards sources and drivers of instability and conflict. It opens new opportunities for many groups and communities to turn to, whereas in the past, no such opportunities have existed."
Ann has enjoyed all of her experiences overseas, and is grateful for all of the opportunities she's had to learn about different societies.
"Things like going for supper at the home of a local person or group provides more knowledge than you could gain from any university. I hold up Ethiopia as a country that I have really enjoyed working in, because I see such a thirst for change, a thirst for knowledge, and the application of that knowledge into practice. I also see a lot of realism applied in Ethiopia, and an acknowledgement that stability for your own country has to be gained by contributing to the stability of neighbours as well. For example, Ethiopia takes an unconditional approach to accepting members of the defence forces from Southern Sudan, Somalia, and elsewhere, because it feels that such measures are contributing to stability and conflict prevention for the region. I think measures and programs like that are very laudable, particularly in a developing country.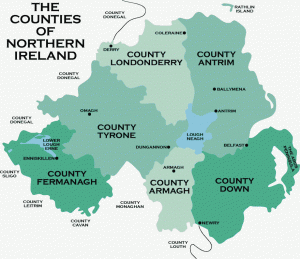 The other experience which stands out is my work in Northern Ireland, which helped remind me that these problems and issues relating to security and development are often viewed through the lens of the developing South, and that we should appreciate the applicability and the utility of many of these ideas, frameworks, and methods, that we develop with the South in mind for Northern purposes as well."
Ann is looking forward to the rest of her time at RMC, and feels "enormously privileged to have this reflection time to organize and develop my thoughts from many regions, and to try to translate that into something which pushes the intellectual frontiers forward."
Note: The McNaughton-Vanier Scholar is a Canada-based research post is for one year and is named after General Andrew G.L. McNaughton (left), who was the first Commander of the Canadian Army in Britain during the Second World War, subsequently the Minister of Defence in Canada, and Ambassador to the United Nations. General Georges Vanier is a World War I notable solider-scholar who became the Governor-General of Canada.