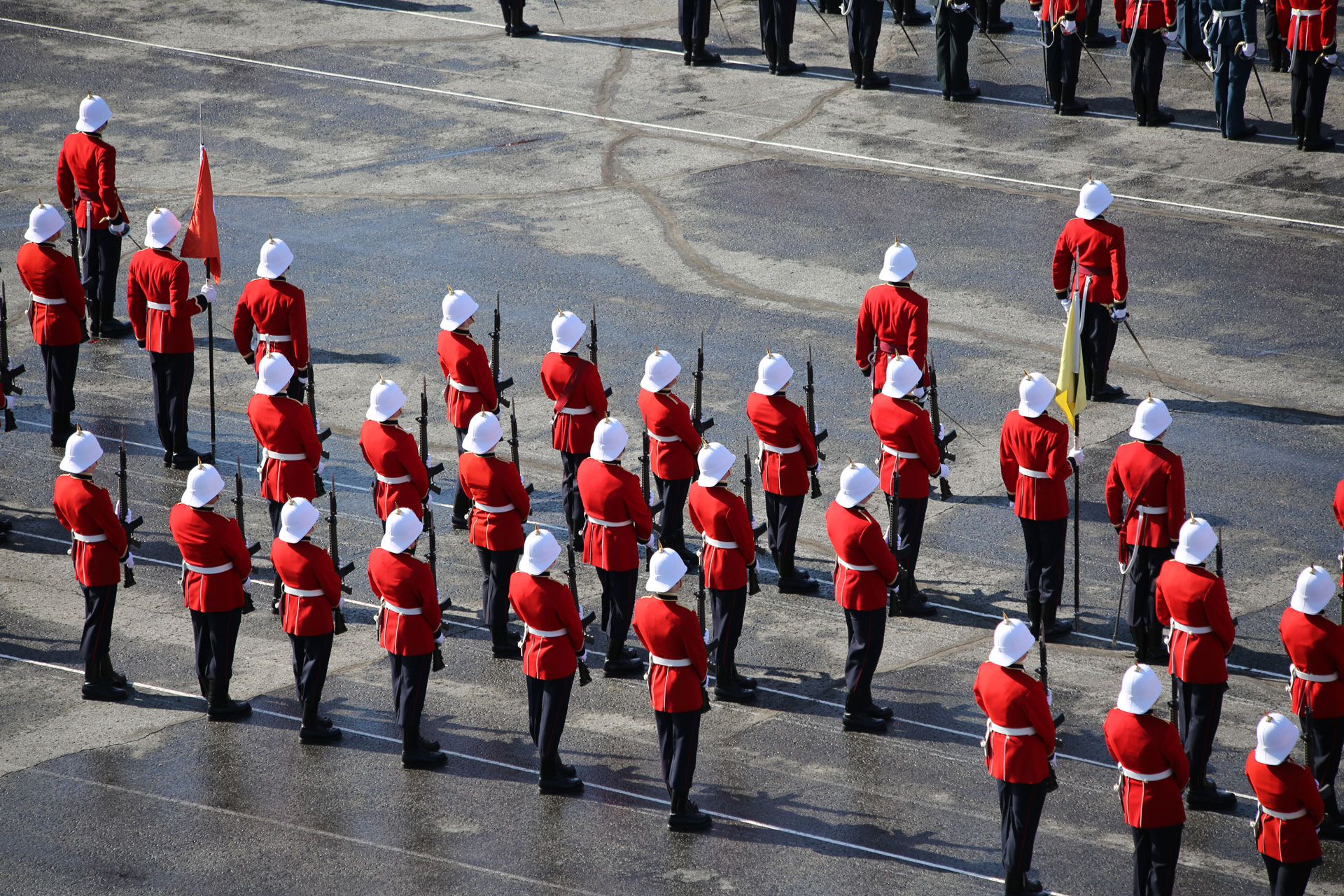 Did you know?
Researched by: e3161 Victoria Edwards (RMC 2003)
The mandate of the Royal Military College of Canada, Department of Mechanical Engineering, Cordite Foundation is to provide financial support to those activities of the staff and students of the Department of Mechanical Engineering that add value to their experiences at the Royal Military College of Canada (RMC). The sources of revenues include general donations or directed monetary gifts intended to support a specific Foundation activity that has been approved by the Board of Directors made to the Trust Account by individuals or corporations, and approved by the commandant, that have been made with no expectation of any return or interest accrued from monies held in a Canadian Forces Central Fund investment account. Normally the call for budget items shall be made in September and a draft budget presented to the Board of Directors for their approval in principle by early November.
These activities might include, but are not limited to, the following:
* those activities that support the traditions and customs of the Armed Forces.
* those activities that contribute to motivation towards service to Canada, the Department of National Defense, the Canadian Forces and the Engineering Profession.
* those activities that provide opportunities for students and staff to interact with visiting scholars, distinguished Canadians, RMC graduates, senior officers, academic and support staff so as to enrich the student learning experiences at RMC.
* those activities that contribute to an improved sense of comradeship and esprit de corps among students, alumni, current and former staff of the department.
http://www.rmcc.forces.gc.ca/aca/me-gm/cor/constitu-eng.asp
—
Le nom complet de l'organisation sera "La fondation Cordite du Département de génie mécanique du Collège militaire royal du Canada". Les source de revenu de la fondation déposé au fond de crédit provient de: dons génériques faits au fond de crédit par soit un individu ou une entreprise, approuvé par le Commandant, faits sans aucun espoir de retour. Les dons dirigés sont des dons faits au fond de crédit soit par un individu ou une entreprise, approuvés par le Commandant, sans aucun espoir de retour mais à l'intention d'une activité spécifique approuvée par le conseil. Ces dons ne seront employés qu'aux fins stipulées par le donateur et toute somme non-utilisée sera retournée au donateur. Les intérêts accumulés par les dépôts faits au fond d'investissement central des forces armées canadiennes. En général un appel aux items du budget sera fait en septembre et une version provisoire du budget sera soumise au conseil pour leur approbation en principe au début de novembre.
Ces activités peuvent inclure, mais ne sont pas limitées aux activités suivantes:
* les activités qui supportent les traditions et coutumes de forces armées.
* les activités qui contribuent à appuyer l'esprit de service envers leCanada, les forces armées canadiennes, et la profession d'ingénieur.
* les activités qui offrent des opportunités aux étudiants et aux professeurs d'interagir avec des chercheursétrangers, des Canadiens distingués, des anciens du CMR, des officiers supérieurs, des membres du corps enseignant et du personnel de support afin d'enrichir leur expérience de vie au CMR.
* favorisent la camaraderie et l'esprit de corps chez les étudiants, les anciens, ainsi que les professeurs actuels et émérites et le personnel du département.