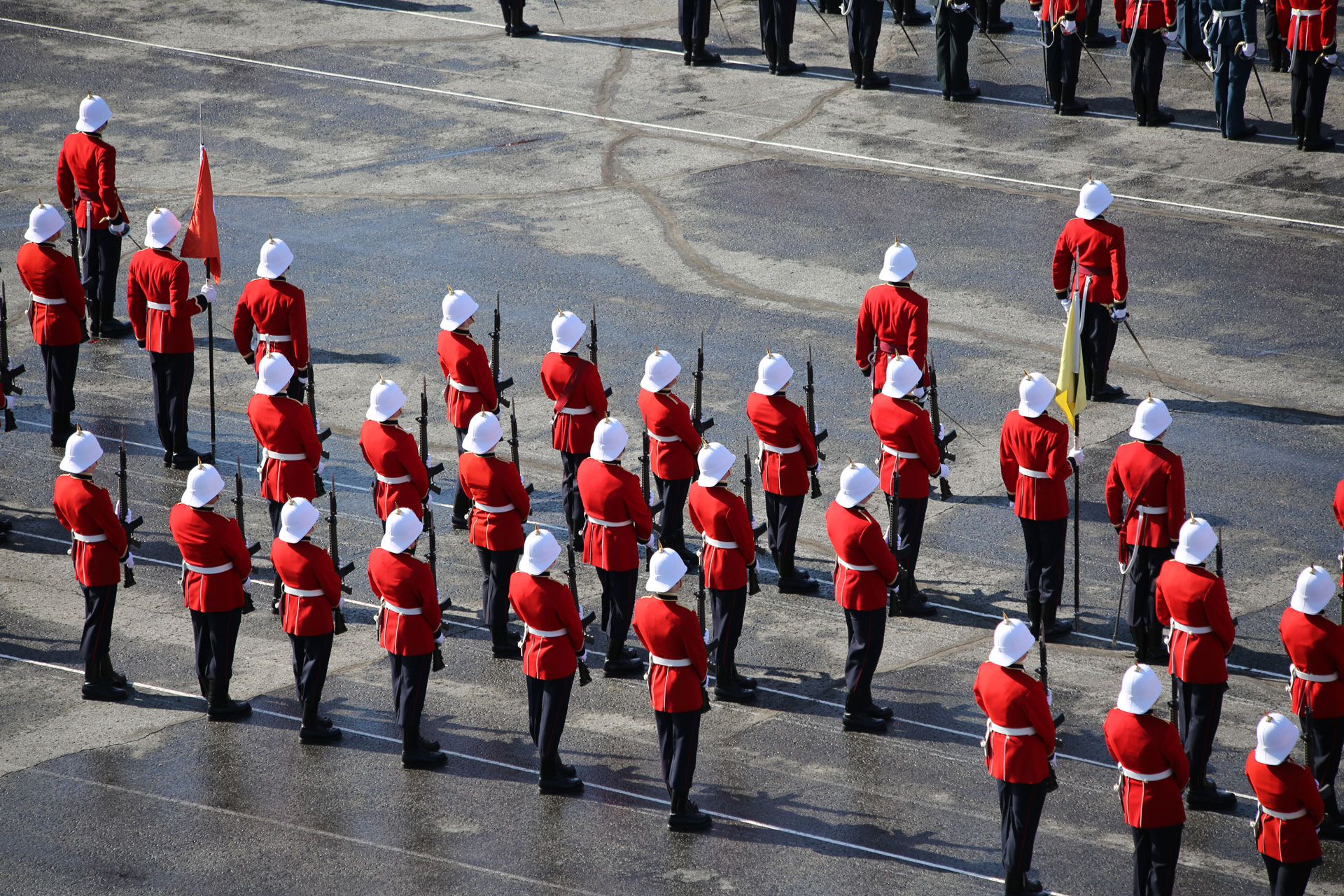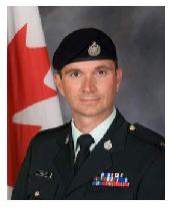 17432 Lieutenant-Colonel Thomas Bradley, CD (RRMC 1990) is Base Commander Canadian Forces Base/ASU Edmonton. He joined the Canadian Forces in 1986. He graduated with a Bachelor of Arts in Military and Strategic Studies, Political Science and Economics concentration, from Royal Roads Military College in 1990.
Lieutenant-Colonel Bradley deployed to Afghanistan with his Reconnaissance Squadron for a six-month tour of duty in January 2002 as part of Canada's first commitment of forces to that nation. He later spent nine-months as the Chief of Operations for Task Force Kandahar. More recently he has served as the Chief of Staff, 1 CMBG in Edmonton.
He is the recipient of the United States Army's Bronze Star and Canada's Meritorious Service Medal. Lieutenant-Colonel Bradley is married to Carla and is the proud parent of three children.
_____________________________________________
CDS Commendation
21729 Captain Jeff M. Bird (RMC 2000) – for exemplary leadership that enhanced ANSF capacity to support joint operations and ensured operational success in Zhari district, Afghanistan, March to September 08. He is an Acting Flt, with 408 Tactical Helicopter Squadron in Edmonton.
_____________________________________________
18746 Phil Rushworth (CMR 1993) plays bass with the band Nothing in Ottawa.
In Military College it became apparent that Phil could not march up and down the parade square with his electric bass since the extension cord kept tripping the flute players (clumsy lot). So he took up the tuba, with the intent of being an all around bassist. Playing in the concert band, jazz band, jazz combo and even playing euphonium in a brass quartet while in military college allowed Phil to hone his musical skills and his ear.
Fast forward several years and Phil is in Ottawa where he played with Dam Tuesdays until moving to a little known progressive rock super-group called Prime Numbers. As Prime Numbers became harder and harder to calculate, Phil answered an add on the trusty Ottawa Musician website and joined a fantastic group headed by Louise Gloor where Chris Lepage was drumming. Chris led Phil to Nothing.
Since winning accolades from Trans-Canada Radio's Band of the Week, the sought-after Band of the Month award at one of Ottawa's most popular venues, and consequently garnering some music industry attention.
Nothing has released its debut album entitled, Underneath, to the world on July 25th, 2009 with Silver Spade Records.
http://thebandnothing.com/phil.html
15998 Kevin Lemke (RMC 1987) has been Director Fixed Wing Aircraft Maintenance at IMP Aerospace in British Columbia, Canada since January 2010. He is responsible for all aspects of heavy maintenance production involving fixed wing aircraft, primarily the CP140 Aurora/P3 aircraft.
He earned a B Eng, Mechanical Engineering from Royal Military College of Canada 1983 – 1987 followed by graduated studies (M Sc) from Georgia Institute of Technology 1991 – 1993.
He retired as a Squadron Aircraft Maintenance and Engineering Officer, 435 Squadron, Department of National Defence in May 2004.
_____________________________________________