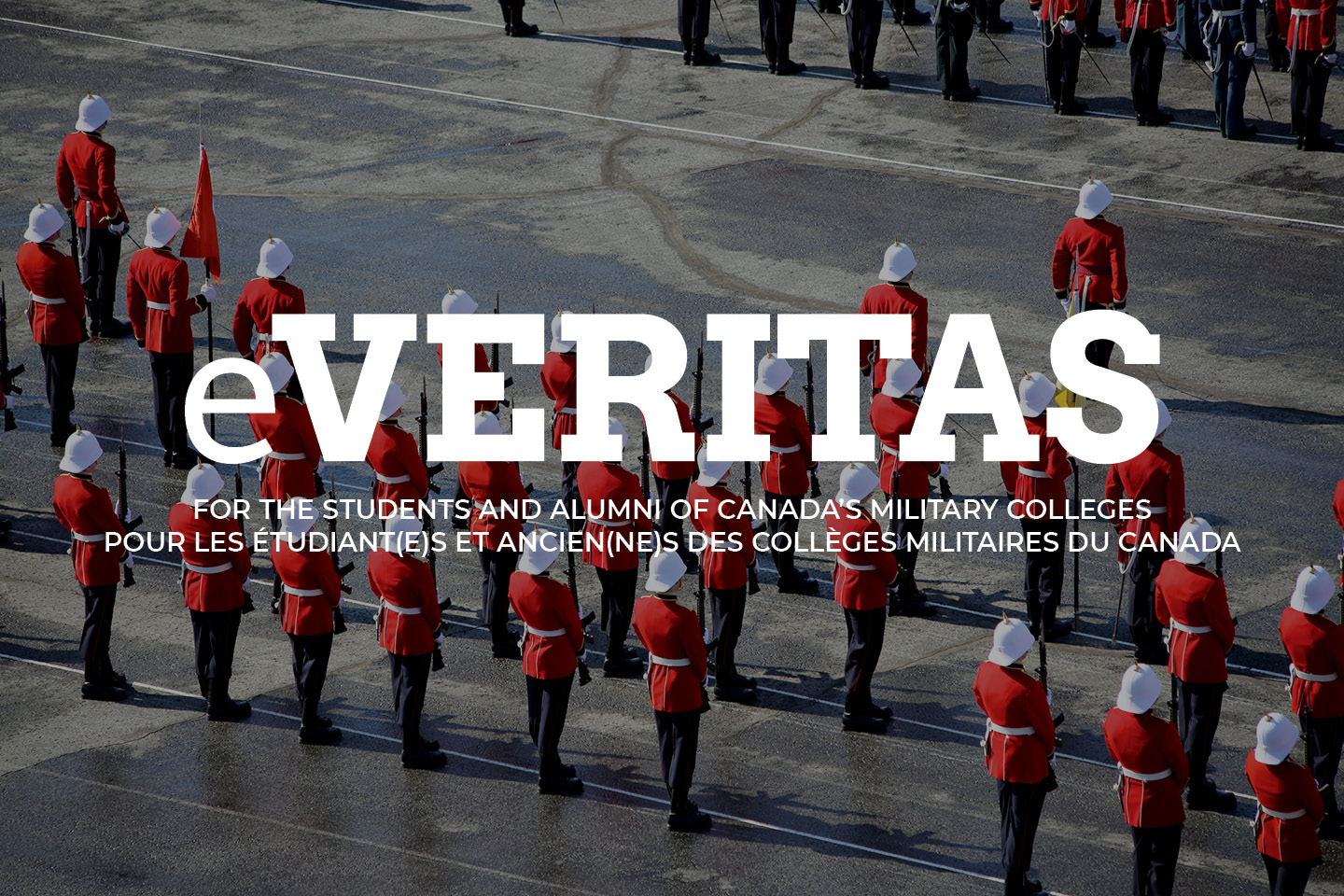 RMC and the Rhodes Scholarship….
By: 24359 III OCdt Stephen Paish – 8 Sqn
Over the past couple of days I have been reading of the Rhodes Scholarship adventures of ex-cadets, Broadway, Morton and Megill. The stories they have told were quite intriguing for me. Tales of the interview process for the scholarship, playing rugby at oxford, and explanations on how the scholarship helped them in their professional lives got me thinking. Why hadn't I heard of the Rhodes Scholarship before and why hasn't RMC been represented in it like it had been in the past.
To satisfy my curiosity I decided to answer the question of why RMC has not had the same number of recipients nowadays compared to the 1960's and 70's. To answer this I first looked into what exactly the scholarship is looking for in a person. After a quick visit to the FAQ part of a website concerning the scholarship I was amazed to find these requirements:
* Literary and scholastic attainments;
Now this is common for most scholarships so RMC helps somewhat in this department with it's smaller class sizes and availability of extra help if needed. Overall though civilian university students who would be applying for the scholarship are on an equal field for the most part with an RMC cadet.
* Energy to use one's talents to the full, as exemplified by fondness for and success in sports
At this point I started to realize that RMC cadets would have a leg up on other applicants because of the RMC experience. As anyone who is/was involved with the college knows physical fitness plays a big part in the development of an officer cadet. At RMC a cadet can play a varsity sport or an intramural sport, has to compete in fall and winter sports days and for most of the cadet population, works out on their own time. A good number of cadets also participate in clubs that would help to fulfill this requirement such as the outdoors club, triathlon club, and water-polo club.
* Truth, courage, devotion to duty, sympathy for and protection of the weak, kindliness, unselfishness and fellowship
At first glance it is evident that two of the three words that form the college's motto are in this requirement. RMC is the best place in Canada for anyone to learn truth, courage, and devotion to duty. It is part of an Officer Cadet's learning experience and something they must get a grip on if they want to lead troops during their career. As for the second half of the requirement, the Canadian Forces as a whole has always stood for the protection of the weak. As well most Officer Cadet's I know are unselfish and have greats bonds of fellowship. (Mostly due to FYOP and military training courses.) I could not believe my eyes at this point, it was quite clear to me that RMC cadets would make perfect Rhodes Scholarship candidates; however, the last requirement solidified my belief in this.
* Moral force of character and instincts to lead, and to take an interest in one's fellow beings.
This is what our college is all about. RMC prepares individuals to have the moral force of character to lead subordinates in whatever trade they may occupy. The process of teaching cadets how to be leaders also helps them to take an interest in their fellow beings. They must get to know the people they are in charge of in order to be able to help them (subordinates) with whatever problems they may face. RMC prepares Canadian candidates for this Rhodes Scholarship requirement like no other university.
Now that I had a clear concept in my mind of why RMC would make a person competitive to be a Rhodes Scholar I asked the second part of my question: Why had I never heard of this opportunity until this year? The answer seems to be a lack of information provided about the scholarship to cadets. Dr. Broadway talks about how he still remembers the table thumping in Yeo Hall when it was announced that he and a classmate where selected for the scholarship. Today I fully believe that if it was announced in Yeo that a cadet had been accepted to be a Rhodes Scholar there would be confusion and many cadets would ask the question "What is that?"
I would love to see that scenario played out. By having a cadet win the Scholarship this college will be reminded of its glory days when it produced many Rhodes recipients like Broadway, Morton and Megill. Until that day comes however I urge you, the reader, whatever your position in life may be, to look at the scholarship and let cadets know about its existence. RMC is ideal preparation for the scholarship and with a little hard work, word of mouth and an exemplary cadet the time will come again when RMC can be proud to say it produces Rhodes Scholars.

Major-General J.P.Y. Denis Gosselin, OMM, CD, Commander Canadian Defence Academy will be the keynote speaker at the 3rd Annual Graduate Student Symposium Challenging Canada: Strategic Threats and Shared Responsibility in an Insecure World on 14-15 March 2008, presented by the Dalhousie Graduate Society of Political Science, Dalhousie University, Halifax. He will examine Canada's foreign policy and security concerns in a rapidly evolving and increasingly insecure world. Major-General Gosselin earned a M.A.Sc. and M.A. at RMC Kingston in structural engineering and war studies. He also served as an Assistant Professor of Civil Engineering at the Royal Military College.
To apply, or for additional information, please write to gradsym@dal.ca. http://hr3.ottawa-hull.mil.ca/dsa/app_bio/engraph/FSeniorOfficerBiographyView_e.asp?SectChoice=1&mAction=View&mBiographyID=30