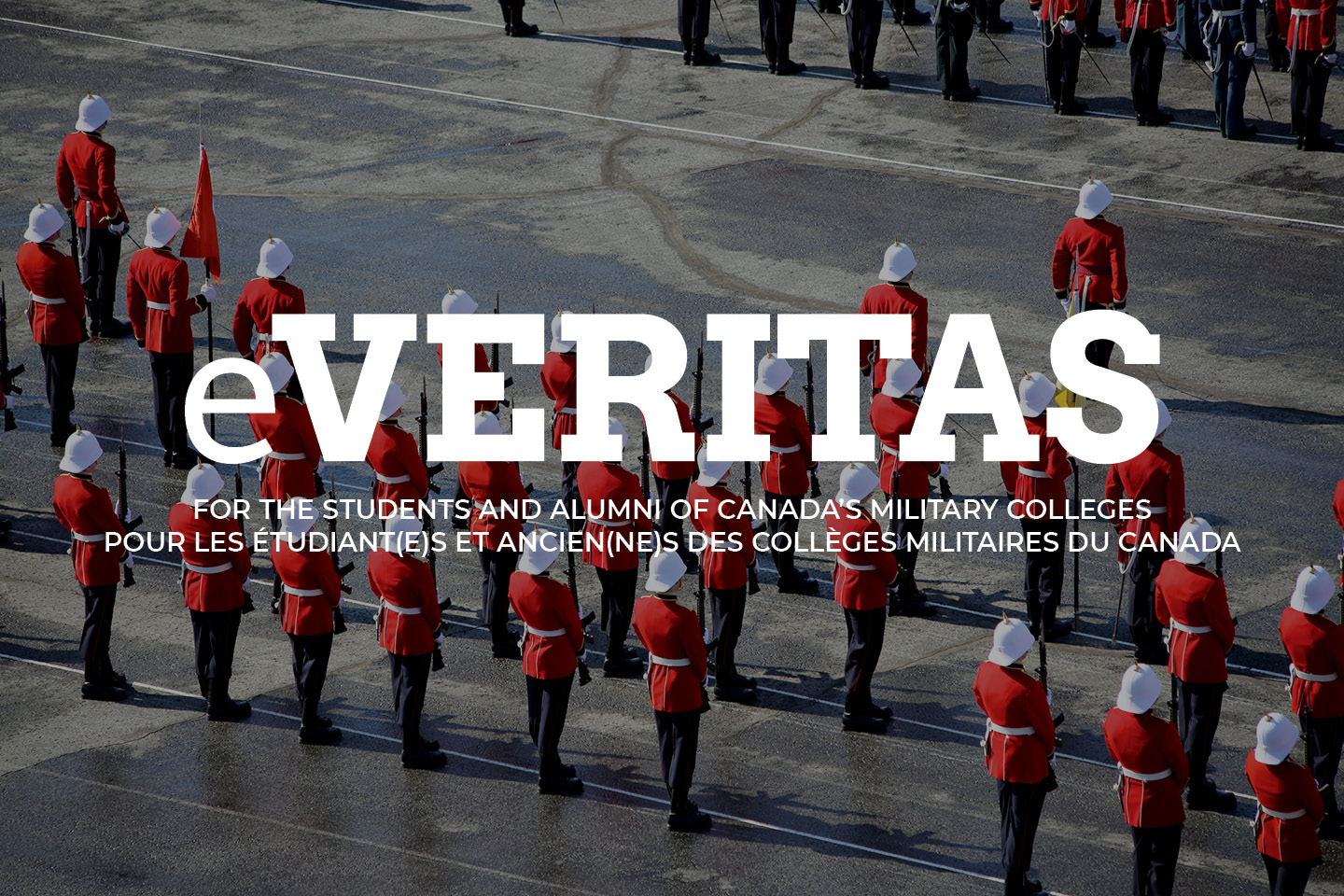 OUA Major Rugby Awards Matt McLeod a three-peat All Star!
The OUA recently released the 2007 major award winners and league All Stars.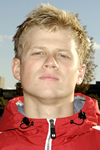 RMC is well represented. MBA student, Matt McLeod the 2007 RMC Tommy Smart winner was selected to his third straight All Star selection. III Year, Civil Engineering cadet, Brent McIntyre who racked up a total of 35 points to finish in a tie for 7th spot in overall league scoring was a near unanimous selection. Stouffville, Ontario native and team "hooker" James Wood also earned a berth as did IV Year Chris Wood who first arrived at RMC hoping to make the hockey team.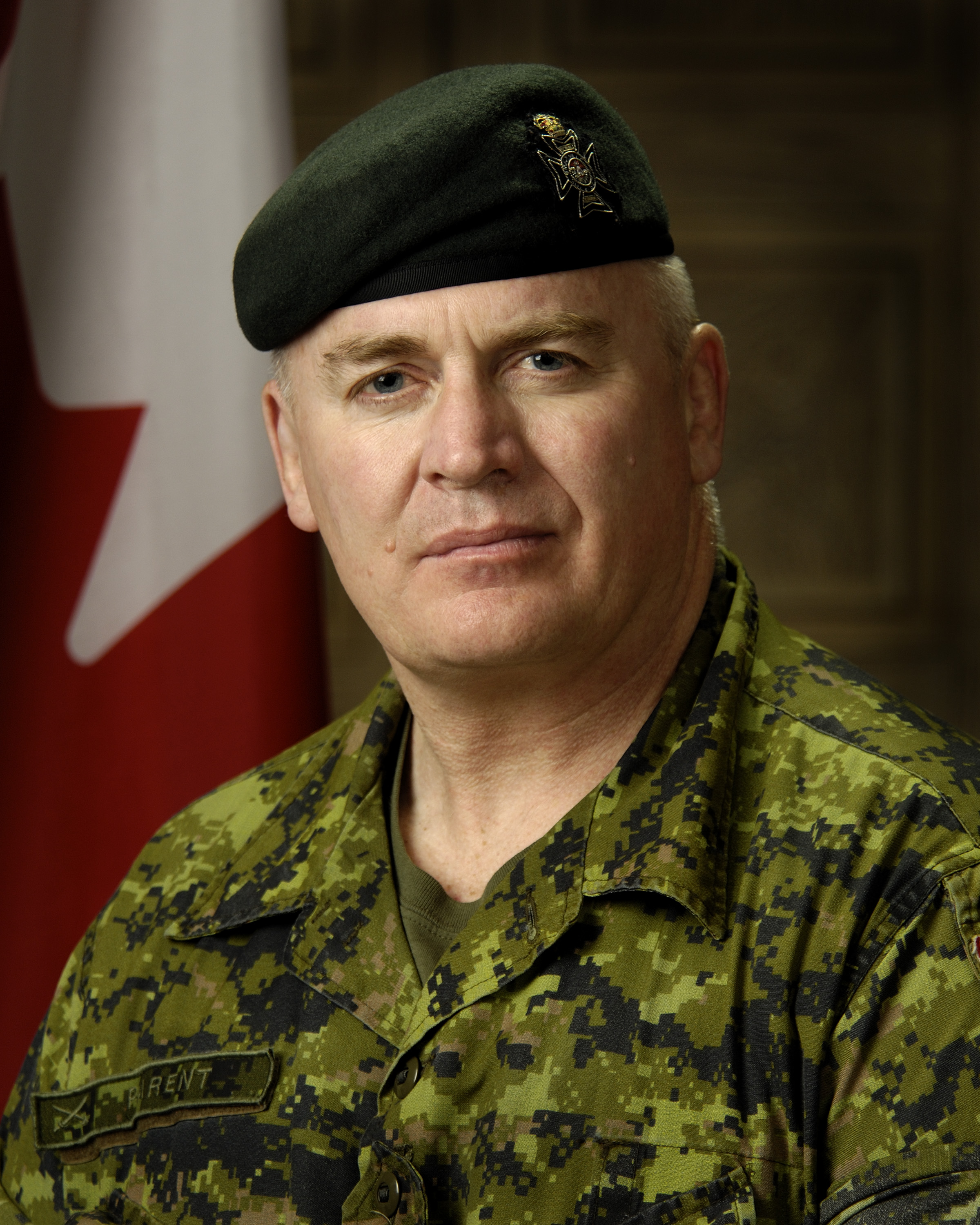 RMC Coach Sean McDonaugh was named East Division Coach of the year. McDonough is in his third year at the helm of the RMC rugby team and he joins Les Davidson (1989) and an other gentleman, who many people call the saviour of RMC rugby, Bob Parent (1997), as former OUA All Star rugby coaches.
Rugby is again on sound footing at RMC thanks in large part to Parent. Once the sport was axed by college authorities a few years ago he immediately led the charge to have it reinstated as a recognized varsity sport at RMC. It was his persistent efforts and personal creditability within the rugby ex cadet community which eventually started a grassroots movement that eventually led to the decision being reversed three years later.
The third All Star selection by McLeod is indeed a rare feat not only for RMC but the entire OUA. Not since the days of the late Phil Cowie (RMC '85) has RMC had such a prominent OUA rugby player. Available records show: Scott McKenzie; Dave Suffoletta; Simon Brouchu; and Ray Towsend were All Stars in 2000. Colin Herbert as an Outside Centre and Kevin Judd as Full Back were 2001 selections. Following an absence of three seasons by RMC rugby competing at the OUA level, McLeod was joined by Victor Armes a flanker who made quite a name for himself in rugby circles during the 2005 season. Last year, Tyler Gill and Kent Miller joined McLeod. The scrappy McLeod, a Fly Half from Lindsay, Ontario also spent four seasons with the varsity basketball team is currently seeking a spot on an All Canadian Team. .
Congratulations to Coach McDonaugh, his four All Stars and the entire RMC rugby team – assistant coaches, players and support staff.

The Conference of Defence Associations (CDA) would like to draw your attention to a series of continuing themes in the coverage of events in Afghanistan and the region. They are: the flare-up over the issue of the treatment of Afghan detainees; the situation on the ground in Afghanistan ; opinions on the state of emergency in Pakistan ; and developments related to Canada 's allies.
Detainees issue
Much attention has focused in recent days on "revelations" by Amnesty International that Canada is somehow complicit in the torture of detainees in Afghanistan by handing them over to government authorities in that country. While it is regrettable that detainees are treated badly and that conditions are bad in some prisons, the CDA believes that the current situation is improving and a far cry from conditions under the previous regime. Progress is also being made in monitoring the conditions under which detainees are kept. Detainee monitoring agreements have become stronger over time, but, more crucially, Canada is working with the Afghan government to build institutional capacity.
The CDA believes that this is the right course of action; it maintains that separate Canadian or NATO structures to hold detainees would only undermine the development of a sovereign and responsible Afghan government. The CDA also believes that expecting an overnight change in a national prison system is naïve and not sufficiently cognizant of the domestic security situation in Afghanistan .
We would like to draw your attention to an editorial in the Globe and Mail that provides a balanced review of the situation. It writes that while the scepticism of Amnesty International is merited, "the improved monitoring agreements are a step in the right direction. Crucially, they give Afghan civil society a chance to grow. That's part of why Canada is in Afghanistan : not to impose parallel structures, but to help that country build its own democratic institutions. If Afghanistan fails in its treatment of the prisoners, the larger project may well fail, too."
Editorial. "Monitoring for torture." Globe and Mail, 14 November 2007. Available online at: http://199.246.67.249/servlet/ArticleNews/printarticle/gam/20071114/EAFGHAN14
Afghanistan
Bill Graveland in the Canadian Press (see link below) writes that on the 6th anniversary of the fall of the Taliban, there are signs for both optimism and pessimism about the situation in Afghanistan today.
Rob Ferguson in the Toronto Star (see link below) quotes former US President Bill Clinton as saying that Canadian troops should remain in Afghanistan after the current 2009 deadline despite the high cost in lives. He is quoted as saying that the effort against the Taliban is a way to overcome one of the biggest challenges facing global development.
Bill Graveland in the Canadian Press (see links below) writes that Afghan police units are threatening to walk off the job due to the "lack of cold, hard cash." Some units have not been paid for several months, and several Canadian soldiers are quoted as saying that they hope that this problem will be resolved soon in order to maintain security. He also writes that police corruption and the lack of civilian trust is a problem in maintaining security, but points to some signs of progress in the training of police forces.
Ahto Lobjakas for Radio Free Europe/Radio Liberty (see link below) writes on NATO's top intelligence officer in Afghanistan, Canadian BGen Jim Ferron, as saying that the Taliban have a tribal as opposed to national organization. He also comments on the link between events in Pakistan and the insurgency in Afghanistan , given the cross-border flow of ethnic Pashtun.
Paul Koring in the Globe and Mail (see link below) looks at the difficulties faced by Canadian soldiers in trying to deter and deal with suicide attackers while out on patrol, and the chances of inadvertent civilian casualties.
Bill Graveland. "Optimism and pessimism in Afghanistan ." Canadian Press, 13 November 2007. Available online at: http://cnews.canoe.ca/CNEWS/War_Terror/2007/11/13/4652694-cp.html
Rob Ferguson. "Troops should stay in Kandahar past 2009 deadline, Clinton tells summit.Toronto Star, 14 November 2007. Available online at: http://www.thestar.com/printArticle/276347
Bill Graveland. "Afghan police threatening to walk off the job." Canadian Press, 15 November 2007. Available online at: http://cnews.canoe.ca/CNEWS/War_Terror/2007/11/15/4658329-cp.html
Bill Graveland. "Police corruption remains a drag on Afghan mission." Canadian Press, 14 November 2007. Available online at: http://cnews.canoe.ca/CNEWS/War_Terror/2007/11/14/pf-4655403.html
Ahto Lobjakas. " Afghanistan : NATO Sees 'Tribal' Nature to Taliban Insurgency." RFE/RL, 20 July 2007. Available online at: http://www.rferl.org/featuresarticle/2007/07/88253227-f287-4104-a336-0874c98978c2.html
Paul Koring. "Fingers on triggers, then split-second decisions." Globe and Mail, 15 November 2007. Available online at: http://www.theglobeandmail.com/servlet/story/RTGAM.20071115.wafghan15/BNStory/Front
Pakistan
An editorial in the Globe and Mail (see link below) writes that an alliance between Pakistani President Musharraf and former prime minister Benazir Bhutto would have been the optimum solution to Pakistan's woes, but that with the imposition of a state of emergency, this prospect looks increasingly unlikely.
Harry Sterling in the Edmonton Journal (see link below) conducts an analysis of the current security situation in Pakistan , and the view of many in the West who "prefer Pervez Musharraf staying in power." He writes that while Musharraf is an autocrat, he is not a fanatic, and the last thing that anyone wants is "fanatics taking power in a country that possesses nuclear weapons."
Barry Cooper in the Calgary Herald (see link below) writes that President Musharraf, in the unstable context of political turmoil and jihadist threats, has done an "outstanding job" so far. He outlines the tumultuous political history of Pakistan that has led up to the current situation. He concludes that the announcement by President Musharraf of elections in the near future is a "measure of stability, not of disorder."
Fouad Ajami in US News (see link below) portrays the situation in Pakistan as between the forces of order, led by a benign autocrat Musharraf, against the forces of chaos and anarchy, the religious extremists and fundamentalists who seek to overthrow the government. He concludes, "This crisis in Pakistan may be more akin to Iran 's 1979 upheaval: a choice between the man at the helm and the terrible storm threatening to blow him away."
Editorial. "Making a foe of Bhutto." Globe and Mail, 15 November 2007. Available online at: http://199.246.67.249/servlet/ArticleNews/printarticle/gam/20071115/EBHUTTO15
Harry Sterling. "Musharraf clings to power." Edmonton Journal, 14 November 2007. Available online at: http://www.canada.com/edmontonjournal/news/ideas/story.html?id=6218a4f2-d597-40a9-a081-79b4d9544f10&p=2
Barry Cooper. "A kind word for Musharraf." Calgary Herald, 14 November 2007. Available online at: http://www.canada.com/components/print.aspx?id=d5b38934-a6cf-4cc0-a02d-f2f565bd65c2
Fouad Ajami. "The Storm Over Pakistan ." US News, 10 November 2007. Available online at: http://www.usnews.com/articles/opinion/fajami/2007/11/10/storm-brewing-in-pakistan.html
Allies
John Ivison in the National Post (see link below) writes on the potential for Japan to shoulder more of the burden in Afghanistan . This is a crucial factor as NATO countries such as Canada and the Netherlands are pondering their future contribution to the Afghan mission, while others refuse to boost their contingents or remove caveats on their use.
Peter O'Neil in the Ottawa Citizen (see link below) writes that while France is strengthening its contribution to the mission in Afghanistan , it is refusing to provide combat troops in Kandahar .
In an interview with the Associated Press (see link below), General Raymond Henault, head of NATO's military committee (and this year's CDAI Vimy Award winner) is noted as saying that reinforcements and greater contributions are needed in Afghanistan.
John Ivison. " Japan could have Afghanistan role." National Post, 16 November 2007. Available online at: http://www.canada.com/components/print.aspx?id=0326a6c5-5d3c-45c7-920e-22d06f1cfb5f
Peter O'Neil. "French won't relieve Canadians in Kandahar ." Ottawa Citizen, 16 November 2007. Available online at: http://www.canada.com/components/print.aspx?id=13ef880c-eb6a-4992-aaa1-44e1c0c9433d
Associated Press. "Les insuffisances de l'OTAN ont un effet negative, dit Hénault." 14 November 2007. Available online at: http://www.cyberpresse.ca/apps/pbcs.dll/articleAID=/20071114/CPMONDE/71114283/5025/CPDMINUTE&template=printart&print=1 
To conclude
The CDA would like to draw your attention to a 21 April 2002 article by Kevin Myers in the UK Telegraph entitled, "The country the world forgot – again." It was written in the aftermath of the deaths of four Canadian soldiers by friendly fire in Afghanistan . While the article is more than five years old, we believe that its sentiments still hold true today.
http://www.telegraph.co.uk/opinion/main.jhtml?xml=/opinion/2002/04/21/do2106.xml
6349 Alain Pellerin, (CMR RMC '65) Colonel (Ret'd)
Executive Director, CDA-CDAI / Directeur exécutif, CAD-ICAD
director@cda-cdai.ca
http://www.cda-cdai.ca/