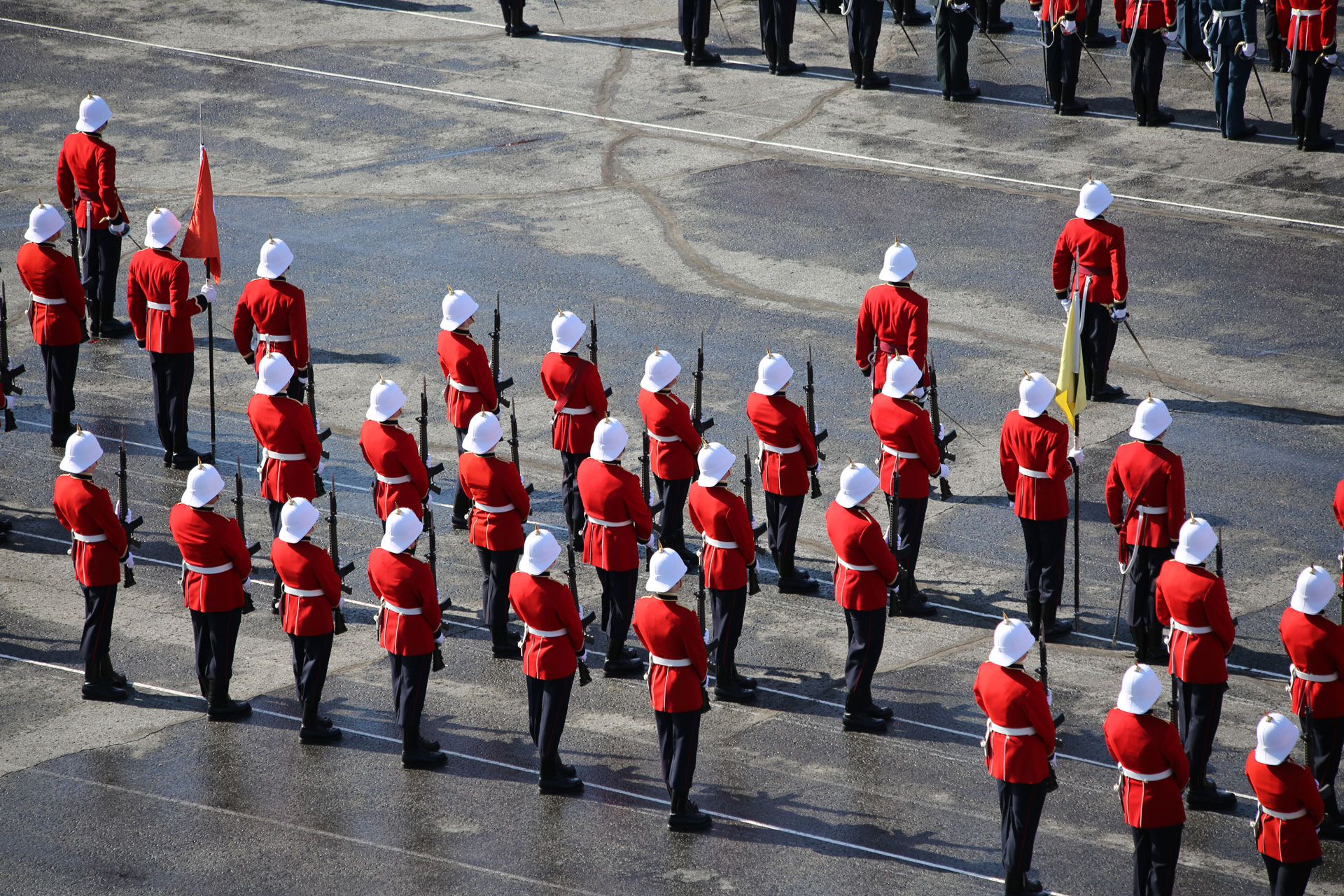 E3161 Victoria Edwards (RMC 2003) spoke to 20704 Mr. Matthew Allen (RMC 1997), who served as Cadet Wing Commander (1997) and was awarded the Sword of Honour.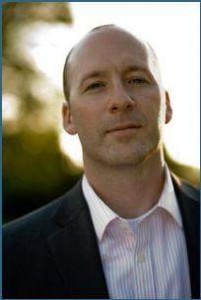 e-veritas: What was your background at the college?
Matthew Allen: I developed an interest in contaminated site assessment & remediation at the college. I earned a Master's Degree (Honours) in Chemical & Materials Engineering (Environmental), Royal Military College of Canada (RMC), 1999. My Graduate Research Thesis was in Bioremediation of Hydrocarbon Contaminated Soils in arctic environments. I completed Undergraduate & Graduate Research into Remediation of Hydrocarbon Contaminated Soils in Canadian Arctic (DEW Line Radar Sites). I have published my research on the `Bioremediation of Arctic Soils Contaminated By Petroleum Hydrocarbons` in various Scientific & Technical journals in 1999 & 2001. I hold a Bachelor's Degree (1st Class Honours) in Chemical & Materials Engineering (Environmental), Royal Military College of Canada, 1997. I served as Cadet Wing Commander (1997) and was awarded the Sword of Honour upon graduation. I earned various NSERC, CNST, RMC Club Scholarships & Grants, 1993-1999. I am fully Bilingual (French).
e-veritas: What did you do after the military college experience?
Matthew Allen: I was a Naval Officer from 1993 until my retirement in 1999. I was Commissioned Naval Officer in Canadian Navy, trained as Maritime Engineer & Navigation Officer. I am a Chemical & Materials (Environmental) Engineer with +12 years in Consulting Engineering (Canada & West Indies). My experience is in the assessment and management of environmental contaminants and hazardous materials. I have been President & Principal Consultant at SOMA Strategic Services since 2007. I have been Principal, Environmental, Health & Safety Group at Giffin Koerth Inc. in the Toronto area since November 2009. My interests include cycling, guitar, and surviving parenthood.
e-veritas: What do you mean when you say the environment is more than bugs and bunnies?
Matthew Allen: The environment is more than bugs and bunnies. It is where contaminants impact our health and affect the safety of our buildings and resources.
e-veritas: You have served as an expert witness in the area of environmental forensics.
Matthew Allen: The direction of Environmental Engineering Practice at Giffin Koerth Inc. includes Environmental Claims & Litigation Support. I have become as comfortable in the courtroom as I am on site. I qualified as an Expert Witness in the Superior Court of Ontario in matters relating to indoor environmental/microbial contamination, 2005. I wrote about the Benefits of Professional Engineers in Lawyers Weekly, 2006.
e-veritas: You wrote about Managing Hazardous Materials During Demolition And Reconstruction.
Matthew Allen: Whether resulting from wind, fire or water damage, insurance claims often involve the demolition, reconstruction and restoration of buildings and property. IFailure to undertake the necessary pre-demolition and reconstruction surveys of hazardous materials, asbestos in particular, can create exposure to potential liability and legal penalties for those involved. In terms of Industrial / Commercial / Institutional Loss Investigation, I can take losses all the way from emergency response to damage quantification. I am especially alert to the new dimensions in environmental forensics such as the production of new chemicals, health and safety exposures, air pollution and even global warming.
e-veritas: You have been a speaker at Engineering and Litigation Conferences.
Matthew Allen: I started out with presentations on Mould Assessment & Remediation, focussing on Issues in Liability & Insurance 2002-4. In 2003, I gave an engineering perspective on presented on Illegal Drug Production Operations. I presented on the Management of Waste Pharmaceuticals in Healthcare Environments in 2006. I also became interested in Using Investigative Engineering Techniques to Litigate Personal Damages (2006). I have also presented on Asbestos Pipe Cutting" (2008).
e-veritas: You are a Qualified Person for Environmental Assessment (QPEA, Ontario).
Matthew Allen: Yes. At Giffin Koerth Inc., I conduct or supervise Environmental Assessment & Remediation. Section 168.1 of the Brownfields Statute Law Amendment Act, 2001 defines "qualified person" ("QP") to mean a person who meets the qualifications prescribed by the regulations. A QP is required to: conduct or supervise a phase I environmental site assessment; conduct or supervise a phase II environmental site assessment; prepare or supervise a risk assessment; and make certain certifications in a record of site condition. A certification program for QPs, is currently being developed by the Ministry of the Environment.
"I think there is a lot to be said about how my RETP experience prepared me for success in industry."
Matthew Allen, Principal Consultant
SOMA Strategic Services
http://www.somastrategic.com/OUR_TEAM.html
_________________________________________________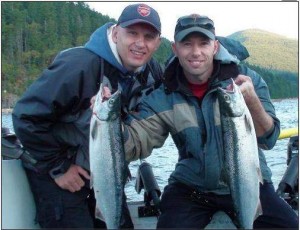 Two brothers that married two CELE officers – all four are ex-cadets! After having escaped from Czechoslovakia, their parents fled to Canada where John and Tom Kalhous were lucky enough to grow up on Vancouver Island in the Port Alberni / Sproat Lake area.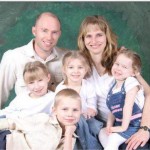 18486 John Kalhous (RRMC CMR 1991) is married to 20695 Claudia Vachon (CMR RMC1997), an electrical engineer. John Kalhous is a realtor with Coast Realty Group Ltd., Comox Valley. After having attended Military College in Victoria and St-Jean, Quebec, John served in the Canadian military across the country and around the world for 14 years. Next John fulfilled his goal of being a Mr. Mom while owning 7 investment properties, starting two businesses, and becoming a certified Real Estate Appraiser. John is married to his lovely wife, Claudia, and has four wonderful kids all within 5 years of age! The couple`s four young kids go marching around the house at times, following commands in French, English and Czech,! Ha, ha. John adds `It's a real pleasure staying in touch with the military alumni, e-Veritas, and all the great friendships from over the years.`
www.johnkalhous.com info@johnrealestate.ca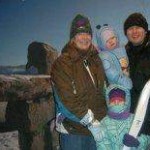 18946 Tom Kalhous (RRMC 1993) is married to 19377 Amanda Kalhous (RMC 1994). Amanda is an engineering specialist in infotainment/telematics at General Motors of Canada's Regional Engineering Centre. She joined the GM team in 2005 and has been working on Advanced Vehicle Technology Competitions (AVTC) since 2008 – the year the EcoCAR competition started. She is the GM mentor in the University of Ontario EcoCAR competition, where 17 schools compete to build a more eco-friendly vehicle. Amanda was the Vehicle Software Integration Engineer for the Saturn Vue 2-Mode Hybrid until Dec 2008. Amanda has an M. Eng (Elec) from Dalhousie University and a B. Eng (Elec) from Royal Military College of Canada. Tom works in commercial appliance repair with `At your Service` in Ajax, Ontario. Tom is also an inventor, who holds a patent # 5,329,641 for a new and improved motorcycle helmet with neck shield.