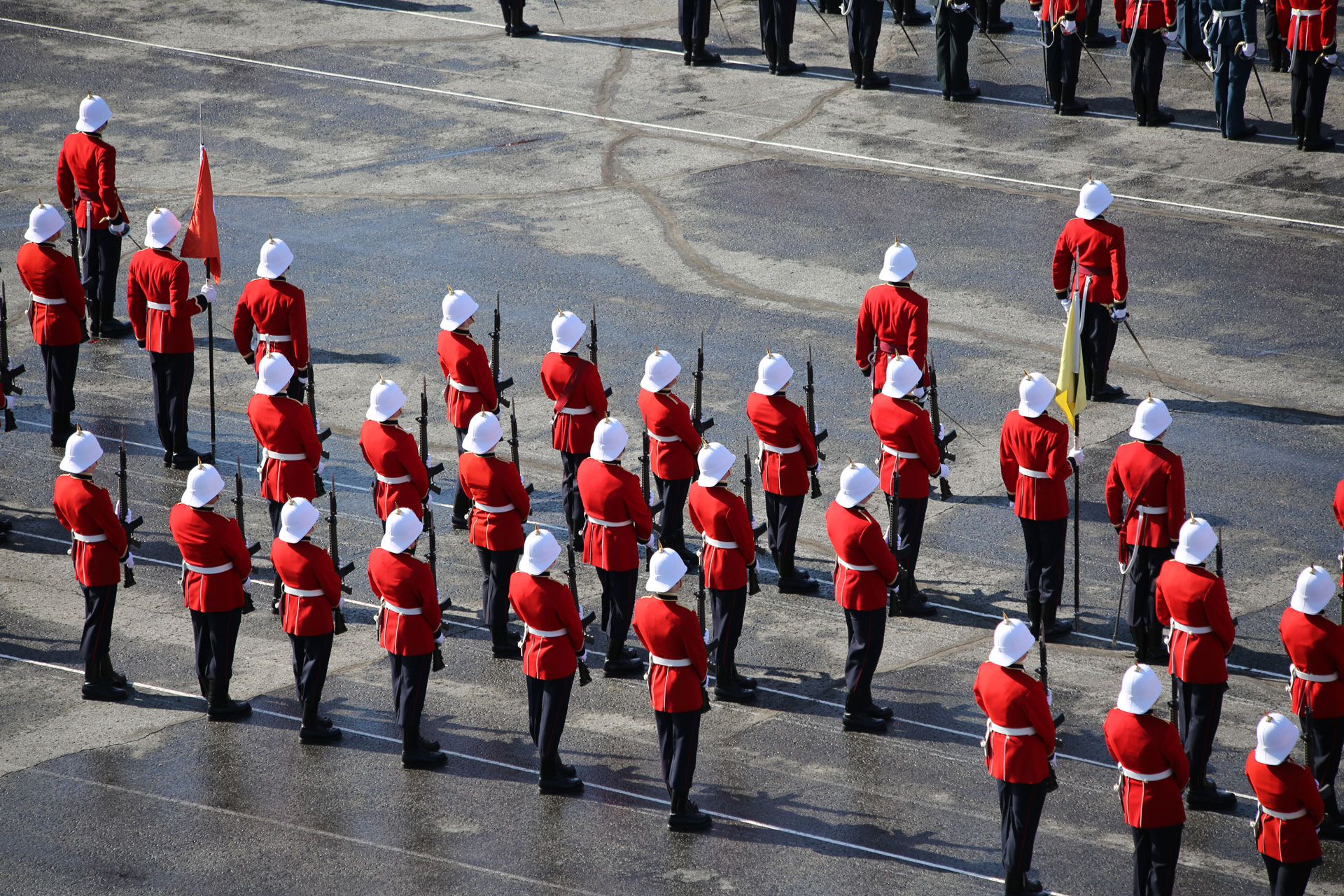 Major Danny McLeod just left (25 April) on a 15 day  "Battlefield Tour" through Europe.  This will be the 13th tour of this nature that he has led. The group will be made up of close to 50 people.  Many are children and grandchildren of WWII vets.
Our own E3161 Victoria Edwards (RMC 2003) has done some research on "The Major" and the following is her – Did You Know?
The original Canadian Interuniversity Athletic Union (CIAU) Central was founded in 1906 and existed until 1955, composed only of universities from Ontario and Quebec. With the collapse of the CIAU Central in the mid 1950s, calls for a new, national governing body for university sport accelerated. Once the RMC became a degree granting institution, Major W.J. (Danny) McLeod, Athletic Director at the RMC in Kingston directed the establishment of the Canadian Interuniversity Athletic Union [CIAU] in 1961. Major McLeod ran the CIAU from his office at RMC as the first CIAU Secretary-Treasurer. In the 1960's the CIAU functioned as a voluntary, autonomous, educational sport organization which represented by the various universities from coast to coast. Major McLeod simultaneously coached the RMC hockey team, the Kingston Frontenacs of the Ontario Hockey League [OHL], and the Kingston Senior A "Aces" hockey team.
xxxxxxxxxxx
The RMC and Queen's University, agreed to donate a University Cup trophy (men`s ice hockey), which commemorated the first ice hockey game played between the two schools back in 1885. The trophy was presented to a national champion starting with the 1962-63 season. The Major W.J. (Danny) McLeod award recognizes the contribution made to the University Cup by the Most Valuable Player.
The Canadian Women's Interuniversity Athletic Union (CWIAU) formed by 1970. In 2001, due to growing misconceptions about the name of the organization (laypeople associated the term "athletic" solely with track and field and "union" with labour movements), the CIAU changed its name to Canadian Interuniversity Sport (CIS).
In recognition of all he had done for the Royal Military College of Canada, Major McLeod was made a honourary member of the graduating Class of 1970. He is an honourary member of the Royal Military Colleges Club of Canada. RMC granted him an Honourary PhD [Doctor of Military Science] in 2004. He was selected the 2007 Birchall Leadership Award. He is a member of the board of directors of Helping Athletes Succeed (HAS).
_________________________________________________
xxxxxxxx
x

M0496 Major Tom Robert Chalovich (RRMC 1989) is the Aerospace Engineering Champion Academic Advisor, Royal Military College (RMC). He attended Royal Roads between 1987-1989 as a University Training Plan Non-Commissioned Member (UTPNCM). He graduated from the RMC in Mechanical Engineering specialising in Neutron Radiography, specifically, determining water ingress in CF188 flight controls- `Development of neutron radioscopy at the SLOWPOKE-2 Facility at RMC for the inspection of CF188 flight control surfaces (2000).`
He has worked in the field of Propulsion, Integrated Health Monitoring and Structures in support of the Sea King, Hercules, Twin Huey, and Griffon aircraft. Major Chalovich has three (3) years experience as a Design and Structural Engineer as well as four (4) years as a Non-Destructive Testing officer. As the Canadian Forces primary leader in the Non-Destructive Testing (NDT) field he managed personnel, equipment and training and was instrumental in creating the NDT occupation.
Tom has also worked at 8 Air Maintenance Squadron (8AMS) with the CC130 Hercules as the Aircraft Maintenance Control and Records Officer, and in 2006 was promoted to Major and worked as the Operations Officer. During his time at 8AMS he did several deployments including 6 months in support of Task Force Afghanistan (TFA).
Maj. Chalovich began  working at RMC in August 2008 as a lecturer in the Department of Mechanical Engineering. He specialises in design and manufacturing, CAD / CAM; Engineering Graphics; stress analysis, and aircraft structures.
He is a member of the Professional Engineers of Ontario (PEO).
_________________________________________________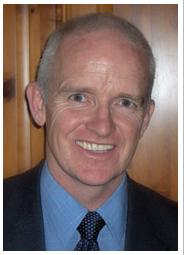 16080 LCol (Ret`d) Douglas Delaney, CD (RRMC RMC '87) has been a professor of history at RMC since 2002. He lectures on Canadian military history, strategic studies, guerilla warfare, and the Second World War.
From 2004 to 2006, he was also Head of the Military and Strategic Studies undergraduate program, an appointment held until assuming his current responsibilities as Chair of War Studies in January 2007. He is a retired infantry officer with more than twenty-seven years of service in the Canadian Forces. His military career began when he entered Royal Roads Military College at Victoria, British Columbia in 1983. Four years later, he graduated from the Royal Military College of Canada (RMC) at Kingston Ontario with BA (Honours) in History.
In 2000, after completing his MA in War Studies through part-time study at RMC, then Major Delaney returned to his alma mater to pursue a doctorate in War Studies, which he completed in 2003. He has completed three operational tours of duty: Cyprus (1988), Somalia (1992-1993) and Kosovo (1999). His latest book, Corps Commanders: Five British and Canadian Generals at War, 1939-1945 will be published in 2011.
_________________________________________________
24616 2nd Lieut. Andrew Goodall (RMC 2009) says sometimes tough love is necessary in the military. He's got a six-year military career under his belt with a degree from the Royal Military College. As the Platoon Commander, at Land Forces Central Area Training Centre in Meaford, he's in charge of the tactics. It's up to him to relay the tactics and the formations that the soldiers will follow. He's the one who must find a way to accomplish the mission and bring the soldiers home alive. "You play it like a chess game," he said. But even the best strategies in the military aren't enough. "No plan survives first contact," notes 2nd Lieut. Goodall. Because of this truth, Goodall tries to instill the importance of individual critical thinking in his troops. They must always follow orders, and they must always be thinking to keep themselves and their sections safe. There's an army phrase to sum up the lesson, "always be vigilant."
http://www.simcoe.com/community/georgianbay/article/661262
Background: Andrew has been a course officer for 3 DP1 Infantry courses at LFCA TC Meaford. His  posting there is slated Sept 09 to May 10. He will be departing in May 10 to return to Gagetown to complete his Phase 4 Infantry course.  He was the first reserve NCM to participate in the 4 pillar program, set up by Dr Last and Dr Cowan in 2005. He changed over in 2nd year as an ROTP cadet and graduated in May 2009.
_________________________________________________
"It is extraordinary because I have many wonderful colleagues who I thought deserved this scholarship," Meunier said.
"Right now it feels a bit weird, but I am going to do my best to honour it."
16766 Louise Meunier (CMR RMC 1989)